Mobile app development team: roles, structure & tip to hire
It's no secret that the popularity of mobile devices has soared in recent years. The daily arrival of new apps in shops and periodic Smartphone releases still drives the market. Not to mention that individuals use their phones for five to six hours per day, according to a recent study. What does this signify for executives in business? To begin with, you must recognize the significance of mobile app development. After all, if users use their smart phones so much. As a seasoned organizational leader, you already understand the value of surrounding yourself with people who excel in their fields. You might need to be aware of the responsibilities that must be performed for a mobile app development team project to succeed or of the advantages and disadvantages of in-house development versus outsourcing. So, it is what we will discuss today along with mobile app development roles.
Mobile app development structure
Firstly, identifying the kind of professional people require and their numbers are the first step in figuring out how to assemble a team to mobile application development. As the complexity and size of a project determine the size of an app development team, let's start with the minimal number of professionals needed to develop a mobile app:
Project manager/product manager
Your project manager (PM), who will serve as your assistant and liaison with developers, will be assigned to you when you approach a mobile app development business with your app idea.
So, the project manager's responsibilities are:
distributing work to the development team, establishing sprint terms, and prioritizing tasks
keeping to your budget and estimating your project
adjusting the app development plan to new changes
A product manager evaluates the potential of your app idea by gathering information on the benefits, features, and competitiveness of a new app that can be used to develop it successfully.
Product manager responsibilities are:
carrying out market research
Identifying your USP and key characteristics
monitoring market trends
The duties of project managers include
UI/UX designer
The fundamental responsibility of the UI/UX designer is to create an app that is concise, intuitive, fascinating, and engaging for the user.
When a person interacts with a digital or physical product, such a website or a coffee maker, user experience (UX) designers are in charge of providing the best possible user experience for them. Hence, some people concentrate on service design, such as creating the whole experience of taking public transit or going to the doctor.
Their primary focus is on researching consumers, comprehending their behavior, and designing a user experience that makes it easy for users to do their intended activities.
Designers of user interactions (UI) are mostly focused on the user's navigation of a digital product. It is common to see UI/UX used interchangeably in job names and job descriptions since user interface design is seen as a UX function. Alternatively, it may come within the purview of a product designer.
Responsibilities are:
Make a user profile
develop graphical app prototypes
Create a user-friendly app interface
Ios & Android developer
The people that create a completely functional mobile app from your business idea are iOS and Android developers. A mobile developer's primary duty is to develop mobile apps. However, their job responsibilities go much beyond this.
Responsibilities are:
converting wireframes, sketches, and mockups into high-quality code
ensuring the app's effectiveness, performance, and responsiveness
updating apps and addressing issues
Backend developer
The backend developer oversees the operation of the server, cloud storage, and business logic.
Responsibilities are:
preserving, protecting, and sharing data with the right person
using APIs on different devices
Framework construction and app architecture
Utilizing IDEs, databases, and collaborative tool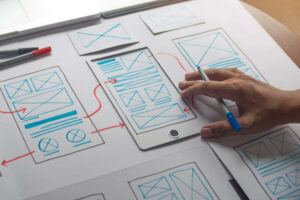 QA engineers
A QA engineer's primary responsibility is to guarantee that the software meets all criteria and the company's quality standards without any problems. To quickly identify app failures and difficulties, QA engineers are involved in every step of the development of mobile applications.
Responsibilities are:
Manually evaluating apps and executing automated test scripts
Monitoring test cases and their progress
Recording bugs
Mobile App Development Team Roles:
The process of creating an app involves more than simply coding and design. It would help if you had a lot of knowledge, effort, and resources to start developing your app idea and ongoing technical help.
To make the software development team members' participation in each stage clear, we have broken the app development process into five primary stages.
Product discovery
Idea validation
UI/UX strategy
Design and development
Testing and improvement
Hire a Skilled Mobile App Development Team
It's time to discuss how to discover a successful mobile app development team now that you know the roles that make up each one. There are ultimately two strategies you can employ. You are setting up a department inside your company to work on the app project. Or using outsourcing and depending on other professionals to provide a good answer.
In-House
These experts work solely on your project while seated in your office. You can manage the app development process and hire team members independently.
Outsourcing
Hence, it implies you can let someone else handle the entire app development process. Your outsourcing company oversees the development process from beginning to end.
Ready to work
It cannot be easy to put together a mobile app development team that will provide your business with a top-notch software solution. Nevertheless, knowing whom to look for and what kind of engagement model you desire is possible.
Do not hesitate to contact us if you want to hire an app developer for mobile app development interests you. Our team has a wealth of expertise in collaborating with businesses to develop software solutions that promote company. We would like to discuss how we can address your IT problems.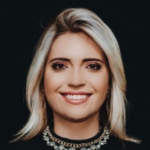 Business Developmeny Manager at PAS InfoCom Technologies Ltd.  Experienced in project management with a demonstrated history of working in the information technology and services industry.
Tags:
mobile application development teams
role of mobile app developer
what are the app development team roles