Leading Change: Kotter's 8 Step Change Model
What is Kotter Change Management Model? What is Kotter's Approach to Change Management? What are Kotter's 8 Step Change Model Examples? What is Leading Change Kotter? How does Kotter see change? What are some essentials of Change Management using Kotter's 8 Step Change Management Model?
To improve is to change; to be perfect is to change often.
Winston Churchill
The quote we have selected for this article is intentional and we believe that it will be very beneficial to discuss the theory. Remember our Start-Up article? In that article we discussed how change is the only constant and that our daily and business lives keeps changing between the blink of an eye. Kotter, similarly, realised this idea of constant change and became curious to achieving more success in the work environment. Here, by implementing the steps we are going to discuss in a moment, we are going to fictionalise 'change' and build it in the roots of our Team Dynamic.
In this article, in order to be able to explain the original theory, we are going to use Kotter's, Develeoper of Kotter's 8 Step Change Management Model, own words as the names of the steps we should follow in order to gain momentum and success.
Kotter's Approach to Change Management: Kotter's 8 Step Change Management Model



STEP 1:  CREATE A SENSE OF URGENCY – "Buying Into Change"
While talking about Leadership in our Leadership article, we discussed a sense of emergency and the candidate leader's vision in approaching that situation. As you remember, we exemplified a crisis that the company was going through and that they were in need of a leader that will, once and for all, bring change into the company and the functioning system of Team Members.
Creating A Sense of Urgency may be identified as "Pretending to be a Paranoiac", so that you will be able to catch every opportunity that you might encounter on the way. You need motivation from the entire Team, therefore without making them believe that you are going through a critical phase, they will not be motivated enough to let you or help you make change in their environment.
And what could be this Change in their Environment? Like we discussed in our Start Up article, the competition for the consumer in the market is growing exponentially and therefore survival of the companies is more difficult than ever.
Map of Step 1:
Be paranoiac about what could happen. In reality, the competition is huge and it is real. Keep your eyes wide open and identify potential threats to your Team or Company.
Look for opportunities to improve the current way of how you and your company operates.
Key to succeed is to encourage the entire Team or Company to share their honest opinions and educated guesses about the future. Talk and Think!
Support your argument by requesting data from stakeholders, consumers and industry people.
This step is critical because it helps build momentum for the entire process! Pay serious attention if you don't want to jump on a rollercoaster.
STEP 2: BUILD A GUIDING COALITION – "Change Coalition"
You need a powerful group to spread your message to be able to make a real change. You need the support of stakeholders and key people to the company. Keep this in mind: it is not about initiating or managing change, it is about leading it. It is about being a true leader and leading your people towards the right way.
You will also have to identify the existing leaders and you will need to encourage them to take over and embrace your cause of change. Because these leaders will be the key people in your production of change, creating the Coalition of Change.
Map of Step 2:
Pinpoint the true leaders to build your Change Coalition.
Ask for their commitment to your Cause of Change (Opportunity, Potential Crisis, Risks, etc.).
Let your Change Coalition be a part of every process of Change.
Be aware of their weaknesses and make sure you are honestly letting them know and learn from them to achieve growth.
Build yourself a diverse Change Coalition from different departments with different characteristics, as we discussed in our article about Belbin's 9 Team Roles Model.
STEP 3: FORM A STRATEGIC VISION AND INITIATIVES
After having your Change Coalition ready to go, you need a clear Vision of Change in order to be used as a map through the entire process. Think. Make sure of your answer. What do you want to achieve with this Change? If Change is what you would like to achieve, have a clear vision of what the new environment after the Change you will implement is going to look like? How are things going to be? Will your Team look the same? Will you have the same brand image or the strategy?
When you will ask your Team Members to proceed, they will ask you one question first: Why? Do you have an answer prepared?
You should. Because if your Team believes in your vision, it becomes their own. And this is what you need, to succeed.
Map of Step 3:
Identify the values that are key to the Change.
Have an expressible vision of your idea and make sure you vocalise it frequently. – Practice your Vision of Change!
Make sure your Change Coalition can also describe your vision, using their own perspective, in less than 5 minutes.
Generate a strategy that is going to lead the process of Change.
STEP 4: ENLIST A VOLUNTEER ARMY
You have a vision, what do you do with that vision? If you practice it around your Volunteer Army, it might lead the Team through Change, towards Your Future Plan. However, keep in mind that the market will always be competitive. Someone else will have another idea, and with another idea that they believe should be the future of the company. They will also have their own strategy to achieve their own goals.
Day-to-Day communications are even more of importance because they carry your value, and your competitor is aware of it as well. – You have to keep Your Vision of the company's Future fresh on everyone's mind!
Map of Step 4:
Demonstrate actions that you would like to see from your Coalition of Change. In other words, walk the Talk!
Not frequently, always talk about yout Vision of Change.
Apply your Vision of Change to all aspects of your Work. – Tie everything back to the Vision, Your Vision.
Lead, by being the example.
STEP 5:  ENABLE ACTION BY REMOVING BARRIERS
You will have to overcome obstacles, there is no other way. Until this point, you managed to build a Change Coalition and spread Your Vision, congratulations. The round is just starting, and you've made it on time. If you have really made it, Your Team should be ready to roll up the sleeves to bring your Vision of Change to Life.
Constantly, check if these people are facing any obstacles that might help lead them away from Your Vision of Change. If they are, make sure you are doing your best to empower them to overcome those obstacles in order to proceed with the Action of Change.
Map of Step 5:
Headhunt the Change Leaders whose main objective is to not only deliver, but to Keep Change Alive.
Frequently, monitor the progress of the Vision of Change, and see how it is all coming together. If there are problems or failures, identify them and make sure to bring immediate solutions.
Identify also the restrictions towards Your Vision of Change, see what could be done to avoid these circumstances.
Be ready to take action to remove all sorts of obstacles – at all times. And be creative!
STEP 6: GENERATE SHORT-TERM WINS
Success keeps the Momentum and The Drive on the tracks. Let your Team know that they can achieve success using the means of Your Vision of Change. Let them know that they are on the right side of the moon. If you choose not to, you might let critics and people who think negatively of your idea get in your way and even cause you to fail, leaving all your efforts for naught. You would not like that, would you?
Frame short successes by having goals that are divisible into step sand present them to Your Change Coalition – celebrate them together when you achieve success! – Give them the Sweet Taste of Victory!
Map of Step 6:
Look for sure-fire steps along the way to motivate your team for More Success!
Do not choose early targets that are momentarily unachievable to your Team.
Analyse the pros and cons of your targets each step of the way, know and share where you are with your operating Change Coalition – and be realistic about it!
Reward people who help you fulfil Your Vision of Change.
 STEP 7: SUSTAIN ACCELERATION
According to Kotter, early declaration of  Victory leads to Failure. Real Change should reach the roots. Quick wins are motivating, however so  far from being the whole story. Launched one product? Good. Do you know what would be better? Launching 10. And in order to achieve that kind of success, you and Your Team needs to keep working, searching for ways the entire process could be improved. Again, be creative because you might have made it, what matters is to keep it! And that is how you will know you've made it!
Map of Step 7:
After each small win, analyse what could have been better and find a way to implement to the process of Your Vision of Change.
Set more goals to keep on working on that Momentum.
Embrace the idea of Continuous Improvement!
Keep the environment fresh and running by bringing in new initiatives, leaders and actors of change.
STEP 8: INSTITUTE CHANGE – ANCHOR!
The Final Countdown. You've made it. You've brought Your Vision of Change into life, kept the Momentum on Fire and you've achieved great success with your Coalition of Change. Once again, if you wish that change to become the core of the company or organization, there is no such thing as "the end" – and this means a loop! In other words, you have to repeat these steps to make sure change in the company and your work environment becomes the only constant. Your Vision of Change will affect the company culture and influence the future of the operating dynamic for good, if you succeed that is.
You still need the Key People's Support to keep it all ongoing and with a Strong Spirit. The loss of these people might leave you right where you started.
For this reason…
Map of Step 8:
Make sure you include the idea of Progress every time you get the opportunity to make a speech. – Tell success stories, remind Your Team how you achieved success together, also tell them how other people made it, using continuous growth in their progress.
When you are welcoming new people to Your Team, make sure they embrace the same set of ideals and values that are consistent to Your Vision of Change.
Make your Team Member's (each and every one of them) PUBLIC!
You will have to replace your Key Members and Leaders as they move on with their experiences – have a good plan to make sure they are remembered and that the value they brought in is not lost to Your Vision of Change.
Let's review Kotter's 8 Step Model
Remember, in Step 1, there was a changed you envisioned. Something had to be done and you felt the responsibility to guide your team through that change. You've formed a strategic vision and enlisted a volunteer army to help bring Your Vision into Life. Then, you overcame a set of obstacles, let Your Team of Coalition celebrate the small wins and you've celebrated with them as the great leader. You later on found ways to sustain the progress and kept the Team Spirit alive. When you achieved the real victory, your Key Members decided to move on with new challenges and you've designated a dynamic that will honour and cherish the effort they put into your vision and the Team.
For now, that is all about Kotter's 8 Step Change Management Model, here at Project Cubicle.
What do you think is the most critical step in Kotter Change Management Model? Let us know!
Is there a subject you would like us to cover? Comment below!
External References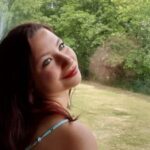 A psychology student in Sabancı University by day, a creator and a learner full of life.
Tags:
Change Management
Kotter