Key Steps in Publishing an eBook on KDP Publishing
We all have something to say. Either we have the expertise, experience, or an intriguing idea that we would like to share with others. Sometimes, this urge to share transform into an urge to write and turn your thoughts into a written, more long-lasting piece. Either in a fiction or non-fiction form. A natural-born author is often in need of putting their stream of opinions into a piece of paper. And then publishing it so that millions can be a part of this extraordinary journey. Over the past decade, these papers metamorphosed into online pages that are part of an eBook. And completely changed the face of the publishing industry. What is an eBook though? And how can one have a career as an author on the KDP publishing of Amazon?
An eBook is your typical book that exists within the virtual world in a digital form. With the rise of the internet and the complexity of traditional publishing, hundreds of millions of books started to be released in eBook form. Releasing eBooks also paved way for authors who do not want to be a part of the traditional publishing world. Or for those often feel excluded from this realm to release their books in the digital form through their efforts. Besides, eBook is the new way of books. They are one of the most common outcomes of the digitaliz world. It will be even more popular in the future. Efficient tools such as kindle direct publishing (KDP publishing) make us authors through a few easy steps.
KDP Publishing is the first way to go
As far as self-publishing and e-books are concerned, Amazon publishing is the first platform that comes to mind as KDP publishing is responsible for 85% of all the eBooks published in the world. eBooks are not only easy to publish, but also are reasonably priced, can reach a lot of people, and are a significant passive income tool.
Despite the popularity of self-publishing and KDP publishing, it is crucial to get familiar with the necessary steps on how the system works so that you can publish your eBook without any issues.
Write a book for KDP Publishing
The initial step is content writing for your eBook. Even though eBook format and the KDP publishing always enables the authors to go back to their text and edit it even after publishing, it is important to produce a quality piece in the first place so that people would appreciate your efforts more.
Open an Amazon Publishing account
The next step is to form an Amazon publishing account. This is a must for eBook authors who would like to see their books published in the kindle direct publishing. This step is quite easy as KDP.amazon.com has a button saying "self-publish with us," directing the authors to a long but joyful eBook publishing journey.
Then, the authors are expected to pick a proper eBook format. This process often witnesses a small rivalry between EPUB and MOBI, both of which their advantages and disadvantages.
Get to know KDP publishing
After picking the most suitable eBook format for your work, you have to upload your piece to KDP publishing. In this process, the first thing an author does is to set up their eBook. And every detail about the book should be specified in Amazon publishing. From its title to genre and description. This process concludes with the verifying of the author's eBook publishing rights on Kindle direct publishing.
One of the major differences between a traditionally published book and an eBook is the fact that the eBook's entire marketing process takes place online. This means that as a self-publishing author, you are responsible for the marketing of your book. What is the first step in going viral in any social realm? The answer is no other than the keywords. The authors should come up with several eBook keywords as well as the categories. So that the customers can easily access their book through some efficient search on kindle. Amazon publishing allows authors to use up to seven keywords for their book. As far as the categories are concerned, kindle direct publishing provides you with more than 20,000 options, which means the more specific you are, the better for your book to stand out among the others.
After the eBook categories, the author is expected to specify a certain date for their eBook to be published. The KDP publishing enables the authors to either release their eBook at the time or allow the customers to pre-order it by scheduling a delayed publishing date.
Once you scheduled your Amazon publishing date, it is time to upload your eBook to the kindle direct publishing. As long as your eBook is properly formatted, it is unlikely to face any major problems at this step that might impact your publishing process. The author must also get an ISBN of their own or wait for Amazon publishing to provide one since they are an obligation to get during the publishing process.
Publish your eBook to millions of readers
Last but not least, the authors finally publish their eBook on Amazon. In this process, the eBooks are priced by the authors' preference. This means that the author is the only one who is responsible for pricing their product. The KDP publishing offers two royalty options as 35% and 70%, while the latter is often preferred by the self-publishing authors.
Even though all these steps might sound too much to endure, compared to the busy bureaucracy, tiring agents, and hesitant companies of the traditional publishing industry, Amazon publishing is a complete blessing for all the authors or author candidates out there. It is relatively easy, efficient and also is related solely to you and your effort to publish an eBook.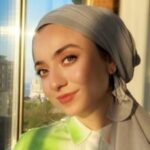 She is a content-creator of ProjectCubicle. She keeps you updated on the latest developments in AI, cryptocurrencies, data science, and more. She lives in Istanbul, Turkey. She is a graduate of Boğaziçi University's Political Science and International Relations department. She had her Masters' Degree at Boğaziçi Univerity's Social Policy department. She is an enthusiast of the tech world with an endless passion for writing on related topics.
Tags:
amazon
ebook
kdp publishing
kindle
publishing