Key Reasons Why Building an E-mailing List is So Essential Nowadays
Building emailing list is a huge need for time and effort. But right after preparing this list, you cannot just take it for granted and leave it all upon the team for sending newsletters and emails to them for promotions. Hence, this is where the email list management comes in! You need to check the list and the activities revolving around those potential leads. Hence, this business emailing list will eventually help your subscribers thrive and be happy with the service or products that you are offering. To give you a clear understanding of how the management measures are carried out on priority, you need to learn a few important things about it. And this article intends to give you clarity on building emailing list!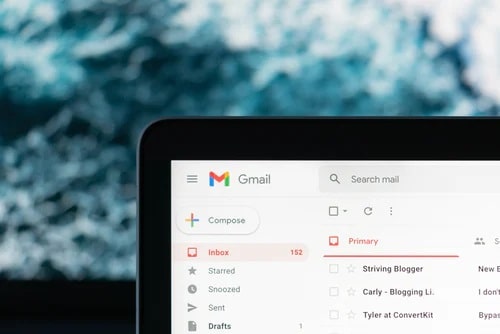 Why is it Essential to Manage the Email List?
Before heading out to the factors of consideration, it is crucial for you to know why it is important for you to manage the email list. If you are not seeking proper management of your email marketing lists, then more than half of the people within that list won't even open the newsletters or emails. 
If you are keen to learn about mass mailing, then turning up to ActiveCampaign, might help you in the process. For your knowledge, here is an information about service that will help you make a mass emailing for your business to grow! But, the service alone won't be able to manage your list, as you need to take charge of it as well. You need to know if your subscribers are sending your emails to spam or directly to the trash. Therefore, the goal of management is to achieve the results from emails that you send to the people within that list. You will be able to spend your time and resources on rightful subscribers at the right time.
Important Things to Consider to Work Well with Business Mailing List
Whether you are sending your first email to the subscriber or the last upon their closure, you need to be precise about what you opt to do! So, before you join ActiveCampaign and start your email marketing practices to push your company's sales, it is time you should take note of these important factors:
1. Make A First Impression
You can try greeting the subscribers within the business emailing list with their names. It will make them feel that the email has been personalized for them. Following that, you can easily guide them through your business application to find their desired products or services. The best thing you could suggest for your email marketing practice is to offer a welcome gift to all people within your email list. Write something catchy over the email template to ensure that they follow you on social media platforms.
2. Keep the Business Emailing List Clean
When you are working with the business emailing list, you should count on scrubbing away all of the bad subscribers who are not willing to convert into your potential customers. It will eventually help you reduce the bounce rate of your emails. Both hard bounce and soft bounce affect the result because the mail is getting rejected either way. 
Filter out the emailing list for the invalid email addresses and eradicate them. You can also unsubscribe the inactive customers over email to maintain your brand reputation intact. And this will help prevent the email service providers from blacklisting your IP address for the repeat offense of sending emails to invalid addresses.
3. Understanding Explicit Permission
Email marketing is more like permission marketing, where you need the permission of your potential leads before you can send them the messages. There are two ways with which you can get explicit permission, which include a single opt-in and double opt-in process. With a single opt-in, you do not need to have any special form for confirming the additional newsletter verification. The user enters his/her email during sign-up, and it directly gets updated onto the database.
But for the double opt-in process, you need to have a two-step process, where the user needs to confirm that the email is about to be used for the newsletter emailing list. Irrespective of the process you choose, it is really important to get permission before adding one's name to your email list.
4. Allow the Leads to Manage their Subscription to Your Emailing List
When running email marketing campaigns after building emaling list, you need to understand that too much visibility is also harmful. Most email users or subscribers decide to turn off the newsletter services of brands because they send too many emails throughout the day. Even if you are not sending emails to your subscribers on a daily basis, you still need to give them the accessibility to turn off the newsletter services at ease. Do not let them go through the complex process!
Too much visibility across the subscribers, when they don't want much of it, is going to put them off. Even if the customer likes to buy products from you, they will still unsubscribe from the newsletter services. As it is troubling them in one way or the other. Therefore, choose to building emailing list window for your subscribers, and give them permission to leave it if they want! You eventually create a good impression for your brand when you offer this flexibility.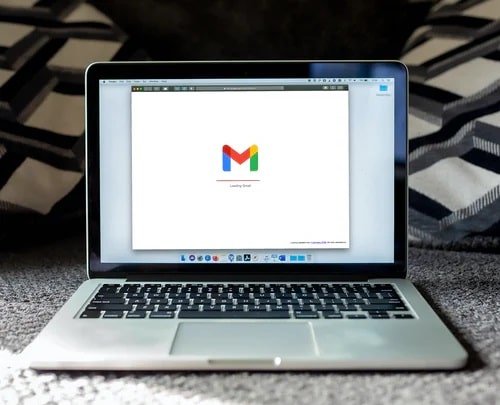 Conclusion Creating Emailing List
So, these are the few important things that you should always keep in mind while you are proposing and building email marketing campaign for your brand. You need to stay sharp on making necessary changes to your business emailing list and emailing strategies. With such approaches, you will eventually be able to beat all odds and maximize your sales. Keep learning more about email marketing from various available resources to adopt modern techniques on the path to success.
When you feel ready with all the knowledge and considerations, start utilizing the features of email marketing platforms to send customized and tailored emails to your potential lead. Pick the best templates that reflect your brand value and compliment your message's plot.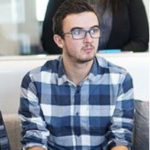 11+ years strategic communications, marketing, and project management experience. I am a trainer at StarWood Training Institute, focusing on online courses for project management professionals.
Tags:
build email marketing campaign
building business email list
how to build email list