Whitmore's GROW Model: Coaching for Performance
Growth is never by mere chance; it is the result of forces working together.
James Cash Penney
Who are John Whitmore and Colleagues? What is the Most Common Theory used in Business, Coaching, Marketing and many more fields? What is Whitmore's GROW Coaching Model and how is it utilised? How does Whitmore and Colleagues' GROW Model help businesses Achieve Growth?
Dear Reader, Welcome to another article about another dazzling theory, exclusively here on Project Cubicle.
John Whitmore and Colleagues' GROW Coaching Model we are going to discuss today is mainly a Coaching Framework, primarily made use of in conversations, meetings, speeches and everyday leadership opportunities to unlock potential and take calculated risks. Ever since it was developed in the late 1980s, it has gained a profound popularity and it is now the most famous Coaching Model, used all around the world, for goal setting, problem solving, improvement of performance and achievement of continuous growth.
We have discussed how vital continuous growth is during our debate about Coaching, we are going to point it once more here since it is of inexpressible importance.
The model is based on this simple and short equation:
Performance = Potential – Interference
What is Achieved by Using John Whitmore's GROW Model?
Coaching Leadership Style

New Mindset
Active Listening
Powerful Questioning
What Does GROW Stands For?
The Backbone of Coaching, John Whitmore's GROW Coaching Model shortly stands for:
Goal
Reality
Options / Obstacles
Will / Wrap Ups
This model has proved its success all over the world, meanwhile still is applied in various organizations, companies, and universities globally. Before you ask, it can be used among Team Members and Individually!
Planning Your Reading of Whitmore's GROW Model:
Below, you will find the Title of each step, with its Principal Question next to it. A Short Phrase will be clarifying what we mean with each step of the GROW Model and you will find More Questions below that phrase to help you utilise each step.
GOAL – "What would you like to achieve?"
Goals and Aspirations
When are you going to take action?
AIM

What are you going to do?
Remember what we discussed in Kotter's 8 Step Change Model? We highly emphasised the importance of having a clear vision. Since it is of vital importance in the business area and other areas that you are planning to apply this model, we are going to point it out one more time: Have a goal – clear one.
Having a goal is having a map, you might not know what you are going to encounter on the way but at least you now know where is it you are moving towards.
What is it that you would like to achieve?
OBJECTIVE

What will you gain after achieving this goal?
Having a defined objective is the half of having the aim. You want so achieve it, but why? What will that success bring to you? What is the bigger picture after you succeeded? How will things look? How will the "Why" of your Goal have an impact?
Would you like to take more out of a meeting? Is it about self-development? Is it about managing your recent project? Is it about Growth?
You've drawn a circle, but it is momentarily empty. Which colour will it be? Or you've written the verses of your poem, what is the theme? How are the characteristics of our surroundings? What are they? Or you've made a great speech, and what did your speech focus on? What was its context?
REALITY – "What is your current status?"
Current Internal & External Circumstances
What are the forces assisting you through this journey?
What are standing before you and blocking your path?
In our last article, we've emphasised the importance of being realistic about our current status, whether it is an entire project or a task. It is critical to be honest about it to ourselves. We may hope to be in a different step or place, however if we are dishonest about it, it will only result in damaging our entire game plan more. We will lose effort, time and resources for no intelligible reason.
ASSESSMENT

What is the actual situation?
Without judging, assess your current status. Not where you would prefer or plan being. Be critical. Be realistic. Where are you? Are you in an environment filled with sharks or small fish? How competitive is it? Is your goal tangible enough to be realised or brought to life?
EXAMPLES

Is there any examples around you or people that are working really hard to achieve a similar goal?
It is important to learn from experiences. What is even more important to learn from other experiences so that you do not make the mistake or take the step they did. Listen to them. They will tell you why they have failed, because they will have learned from their mistakes. They will tell you how-not-to make them and lose time.
ASSUMPTIONS

How will the world look different if you succeed?
What and How will you feel if you manage to make it happen?
Assume for a moment, that you've made it. You have fulfilled your goal. Think. What have you truly achieved?
OPTIONS / OBSTACLES – "What could you do to improve your current status?"
Oppurtunities, Strengths, Risks, Weaknesses & Resources
Have you carefully calculated the advantages and disadvantages of each option?
RANGE

What else would be a way to succeed?
Is this way the only one to succeed? Is there another strategy you can follow? Have you evaluated your entire set of options?
Sometimes there might be more than one ways to get something done, have you looked into your range of options? How many obstacles do you see afar or speedily approaching to you? You have to be prepared to go left if right does not work, or maybe even going crosswise! – What matters is to have an open mindset, be prepared for any and all sorts of options and obstacles, and make the best out of them!
SUGGESTIONS

What if someone else had the exact same goal, if you had a chance, what would you share with them?
It matters to learn from experiences, and beginners should be able to learn from you, in order not to make the mistakes or lose the resources like you did. Knowledge is power. However, while you are thinking about what to suggest to these people, you also brainstorm to solve the current problems or overcome the obstacles by yourself and your Team if applicable.
CHOICES

Which options are you going to take action upon and which ones seem inelligible?
You might have more than one options to select from. You might have more than one opportunity, and you may have countless obstacles. How are you going to overcome them? Which one are you going to focus on first? Which one seems more threatening to achieving your goal?
WILL / WAY FORWARD – "What are you going to do?"
Accountability for Actions
On a scale of 1-10, what is your commitment level? If it is not 10, how could you turn it into a 10?
ACTION

What are you committing to do?
Remember how we emphasised the importance of having a Vision? – And not just any, but a clear one. What is it that you have committed? Now, it is time to take solid action, and even more importantly, at the Right Place and the Right Time.
OBSTACLES

Will you need to ask for support, if so when are you going to ask for it and which means are you going to use?
Survey your environment. What surrounds you? Roses or thorns? What are the obstacles are you going to face and how are you going to face them? Will you need assistance from an expert? How will that expert help you? How long will it take for this problem to be completely solved? Is this the most urgent problem? Are you facing obstacles that are more important than this one?
MILESTONES

When are you going to begin each phase and process of your goal?
While discussing Kotter's 8 Steps of Change, we explained how influential celebrating small victories are. Those small victories may seem unimportant, but they mean that you are on the right path, to you and your Team. They motivate you to take greater leaps forward, and move you closer to accomplishing your goal or your vision. For this reason, outlining milestones will designate your success!
And that is the end of our discussion on John Whitmore's GROW Coaching Model, here at Project Cubicle.
Which step do you think is the most critical?
Which one could hurt the potential of your vision of your goal?
Let us know!
See Also
Further Reading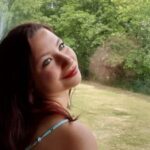 A psychology student in Sabancı University by day, a creator and a learner full of life.
Tags:
Goal
GROW
John Whitmore
Options
Reality
Will