8 Benefits of a Career in Education Leadership
Education leadership is an area of professional practice within education that focuses on the administration, management, and coordination among school districts or associations. With a degree and career in educational leadership, you are expected to have the skills, experience, and knowledge essential for the success of any given position. You should also be ready for a diverse career upon graduating from college or university with an associate degree. Careers in education leadership can take place in various learning environments. These are including public schools, private institutions, and programs for adults who have completed their primary education.
Understanding the educational process in great detail, compassion for teachers and their struggles, and awareness of students' needs are essential for success in educational leadership.
Here are some benefits of a career in education leadership:
Variety of career options
The most significant benefit of having a career in educational leadership is you are eligible to work in different settings, managing different roles with diverse career prospects.
However, it requires an advanced degree that assists aspirant educators in fulfilling prerequisites and preparing for certifications to hold positions such as superintendent of a school district or principal.
Teachers who want to move into leadership positions can browse many online programs for educational leadership master's degrees alongside their job.
There are some affordable colleges with the best ranking. For instance, you can check Mississippi College's online programs at https://online.mc.edu/degrees/education/ that offer Master's programs in many specializations of education.
Enrolling in an advanced program will not only upskill you for many job roles but will also give you a positive job outlook.
Ability to make a difference in students' lives
Student success highly depends on an educational leader.
The educational leadership field offers teachers the opportunity to positively impact their students' lives.
As an educational leader, you can help students develop social and emotional skills, problem-solving, and critical thinking skills that will help them succeed in academics and life.
After career in education leadership, you can help students with disabilities by introducing them to regular classes or even providing them with special accommodations.
Educational leaders are also responsible for ensuring that all children get equal educational opportunities. And access to state-of-the-art facilities and equipment regardless of gender, race, religion, or national origin.
Authority to change policies
A career as an educational leader enables you to make changes in policy at all levels of education.
It includes developing policies for curriculum implementation and school improvement programs.
You can also work on changing standardized test scores, improving teacher quality through recruitment and retraining, enhancing student services such as counseling or health care, or designing new methods for teaching each subject.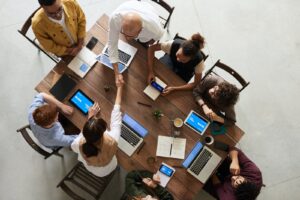 High Earning Potential
The chance to make a heft of money and have a high income is one of the alluring advantages of choosing a career in educational leadership.
With a degree in educational leadership, a graduate can expect to make a range of salaries in all industries.
In the USA, the average salary for a major in educational leadership is around $60,625. The difference in income between the top 10% of earners and the bottom 10% is enormous—about $78,000.
The top earners have yearly incomes over $111,000, while the bottom 10% have under $33,000.
In all this, educational firms and non-profit organizations offer educational leadership majors the most job opportunities.
Manage Educational Processes
Educational leaders are the ones who lead, manage and support the educational process in an organization.
The position of an educational leader requires a great deal of responsibility, including making decisions about how to implement the curriculum and deploy resources within the school.
They are responsible for planning, implementing, and monitoring the educational programs of any organization and promoting advanced and diverse education.
In the long run, this promotes a professional environment and smooth administrative processes for students to learn and earn their credentials.
Having Various Skills for a Career in Education Leadership
A career in educational leadership equips you with a wide range of abilities. Such as handling technology, teaching strategies, and classroom management.
You can adapt to different teaching styles to suit the needs of your students. In addition, you can communicate effectively with both students and parents. As well as be able to manage your time efficiently. It allows you to work with people in different roles and settings, improving your communication, strategic thinking, negotiation, emotional intelligence, and time management skills.
Leaders who possess strategic thinking abilities have the tools to turn that abstraction into actionable plans. As an educational leader, you can express your ideas succinctly and clearly. Whether presenting at an assembly, addressing the school board, writing grant proposals, or describing your leadership and management philosophy.
The way you present yourself orally or in writing will be a sign of your leadership style.
Collaboration With Different Professionals
Educational leaders can collaborate with other professionals, including teachers, principals, and superintendents, to implement change and help foster innovation.
For instance, a person with career in education leadership might work with a principal to create new curricula. Or, with a teacher to develop new classroom techniques. Alternatively, they can work with administrators to create plans for enhancing students' academic performance.
Besides that, a general education teacher working with a literacy specialist can effectively support plans for students who read at or below grade level.
It better serves its students by collaborating to meet their individual needs. It makes it possible for them to support students struggling academically or emotionally. All students, especially those with disabilities, benefit from the consistent use of differentiation strategies and modifications to meet them where they are in the classroom.
Personal growth
Personal growth is a continuous process and involves improving a variety of facets of your life. Including how you see yourself and how effective you are at living. In educational leadership, the possibilities for personal growth and development are endless. Hence, it allows you to work with people in different roles and settings. And helps you learn about yourself and discover new potential areas of interest. It involves gaining realistic self-esteem and developing constructive life skills. So, you can grow as a person through learning about different cultures and beliefs. As well as exploring new career paths. By interacting with people from different backgrounds, you learn a lot about the world and how it operates.
Conclusion: career in education leadership
So, you can use the benefits of having a career in educational leadership to change the world by applying your leadership experience in education. The characteristics and behaviors essential for fostering student success are part of your job.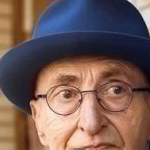 Irwin Michael Reston is an expert who has more than 30 years of experience in optimizing businesses, inspiring individuals and improving human resources departments. He established the BlueLight Consulting Limited to provide learning and training service worldwide.
Tags:
how to have a career in education
what are Benefits of a Career in Education Leadership
what is educational leader