Is Custom Software Development Right For Your Business?
Often times, companies ask "is custom software development right for my business?" Owning a successful, tech-focused business is challenging in this competitive economy. As a result, many business owners are turning to custom software development strategies, models, and methodologies. Custom-built, bespoke solutions are developed for specific organizations looking to satisfy unique requests, features, or needs. As a business owner yourself, custom software development offers a myriad of benefits to optimize, scale, and perfect your business operations. Read on to discover if custom software development is right for your business.
Promote Scalability
First, custom software development is the perfect solutions for business's searching for reliable scalability options. Depending on your business, custom software can be developed to grow as your company does. It can be easily changed, updated, or programmed to keep up with data and operations during periods of rapid growth. This means you can seriously increase efficiency with these customizable solutions. More so, you can enable your system with company-based vulnerability protection and understands your security policies. This way, you don't need to worry about cyber attacks, data leaks, account takeovers, or phishing tech scams. Certainly, custom software development might be right for businesses that need scalability support.
Leverage Powerful Security Solutions
Secondly, consider custom software development for your business to leverage advanced, reliable, and durable security solutions. Custom software is more secure than off-the-shelf apps and is less likely to be hacked. Plus, you can strategically build your custom products with the best development tools, resources, and supporting technologies. For example, many programmers use a kubernetes registry for secure, simple k8s cluster provisioning. With these security-focused tools, you can benefit from fine-grained access control, secure deployment processes and multi-step authorization functionality. You can additionally take advantage of a universal repository with unlimited Docker Hub access. Definitely, consider custom software development to promote business security across your organization.
Automate Operations
Of course, your business might be fit for custom software development if you want to automate operations. Software solutions are automated with artificial intelligence. As your business grows, so does the number of responsibilities and operations. That's why many companies implement custom software to automate time-consuming, manual operations. This is known to save time, decrease costs and improve labor efficiency. It also eliminates human error and augments your team's capabilities. In many cases, companies build out automation software solutions for particular, tedious business needs. For example, software solutions may work to analyze company balances, monitor operations and track industry demands. With these solutions in place, you can improve procurement, streamline finances and drive team productivity. Surely, consider custom software development to leverage automation capabilities throughout your fast-paced, rapidly-growing organization.
Reduce Costs
Next, custom software development might be right for your business if you are actively trying to reduce costs. While custom software cost more money upfront, you will certainly save more money long run. Unlike most out-of-the-box applications, custom software does not require monthly payments and licensing fees. This can save companies hundreds and thousands of dollars every single year. Since custom applications can be easily scaled, you won't have to pay for new programs as your business grows. Instead, you can simply program your software with new features, requests and services for a low cost. Certainly, consider implementing custom software development services and solutions to reduce business costs.
Receive Support And Maintenance
Furthermore, integrate custom software development within your business to take advantage of simplified support and maintenance. Ultimately, issues with software, technology and the cloud are impossible to prevent. However, custom software is much easier to support whenever issues arise. After all, you can address functionality, features, capabilities, and everything else internally. This is much simpler than coordinating with an external tech support team. Instead, you can bring all your concerns right to your trusted team of programmers. They will handle technical challenges, bugs and security pitfalls. As a result, you can access constant maintenance and management solutions to improve and optimize the software. Certainly, consider implementing custom software development to benefit from advanced support and maintenance.
There are several reasons to implement custom software development in your business. First, these solutions enable advanced scalability support with solutions that grow as your business does. Secondly, custom software increases security with access control and vulnerability scanning. More so, these advanced systems provide automation features that eliminate human error, increase collaboration and improve finances. You may also want to integrate custom software in an effort to reduce costs and avoid monthly fees, increase scalability options and leverage optimization features. Furthermore, custom software provides simpler security and maintenance operations. These are a few considerations to keep in mind when wondering if custom software development is right for your business.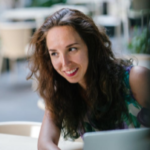 Magdalena Polka is a Business Solution Designer and an Information Technology / Project Management consultant and author with over 15 years of software development, management and project management experience.