Enhancing Manufacturing Productivity and Essential Machine Characteristics for Enhanced Productivity
Productive manufacturing is the key driver of various economies, and manufacturing produces everything we see everywhere. For manufacturing to influence economies, it must be productive. This article looks into the various ways of improving manufacturing productivity and the unique features of machinery that enhance productivity.
How to Improve Manufacturing Productivity?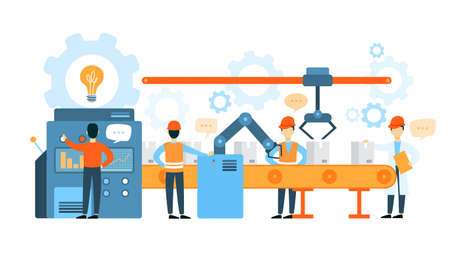 In case you have a manufacturing entity, there are factors that you may want to alter to make it productive and learn improving manufacturing productivity. The changes range from the employees to floor plans and systems. The chances are high that you know where to implement change but are unsure what to start with. This article will help you with that.
1.   Utilize an optimal floor plan
An optimal floor plan can produce your needs at your desired quality, utilizing the best technique at a very agreeable price label. Also, you need to ensure that your floor plan produces what you require on time. Your floor plan should consider the equipment, machines, workers' workspace, and the manufacturing type to ensure the production process is the most efficient.
The various floor plan layouts include process, product, hybrid, and fixed position layouts. Firstly, process layouts group together workers that perform comparable tasks. And maintaining tools organized by labeling and ensuring each tool has a storage point guarantees enhanced productivity as employees do not waste time finding lost equipment.
Then, product layouts are assembly lines styles of manufacturing where large volumes of products are produced. Hence, utilizing cloud-based inventory control is efficient in enhancing manufacturing productivity
Hybrid layouts are where small assemblies of workers manage all aspects of creating a component, group of components, or a final product. Continuous training and growth for your personnel are vital in equipping the employees with the necessary skills for working to ensure the manufacturing process flows consistently.
Fixed position floor plan layouts are efficient for developing large items such as boats and ships, where the manufacturing crew plus apparatus go to the product. In such a layout, it is vital to have a supervisor who moves about overseeing the job to ensure high productivity.
2.  Use machinery
Manufacturing machines assist in creating your products. Even when well taken care of, machines still wear out and become obsolete. Thus, to increase manufacturing productivity, ensure you go for the latest technology while purchasing new machinery. New equipment such as a cobot improves performance in your manufacturing space. Cobots automate manufacturing by taking over complex, repetitive, and harmful tasks. That way, they ensure faster production and hence quick market reach for your products.
Despite being expensive, innovative machinery are impactful to business in the long run. New manufacturing machinery has enhanced features, better than the old machinery. Employees have to enhance and learn new skills to use new machinery to ensure high and consistent productivity.
New machinery can also benefit your company by producing parts that you formerly outsourced to a specific firm. That way, you stick to the production schedule and eliminate costs that would have been associated with shipping in materials or parts for product processing.
Moreover, using machinery creates more business opportunities for your company besides enhancing manufacturing productivity. You can produce more products within the shortest time possible, enabling you to expand into new markets and attract new customers.
3.  Fix bottlenecks
Overcrowding in the manufacturing process are bottlenecks that cause lagging of a particular process. Congestion ensues when a company receives work in very short intervals that overpowers production.
Bottlenecks are classified as short-term or long-term. Short-term bottlenecks are temporary and occur when an employee goes on leave or holiday. A backlog builds up when inquiries do not get responses or particular parts do not receive final approval.
Long-term bottlenecks emanate from prolonged delays, which often happen due to employee slowness or too much work not matching fewer employees available. The two common workflow parts where bottlenecks occur are the system and performance.
You should perform process mapping to identify specific points where backlog ensues to eliminate it. You can decrease bottlenecks by enhancing efficiency and minimizing inputs at the site of the bottleneck.
4. Improve labor productivity
Employees are the most valuable assets to a business. Besides, employees with the right resources are engaged and perform better. You should invest in your employees and involve them in the production process.
The best ways to enhance your workplace values to aid your manufacturing productivity are enhanced communication with employees, allotting more responsibilities to employees, establishing a sense of accountability, and ensuring your employees feel valued.
Essential Machine Features for Enhanced Productivity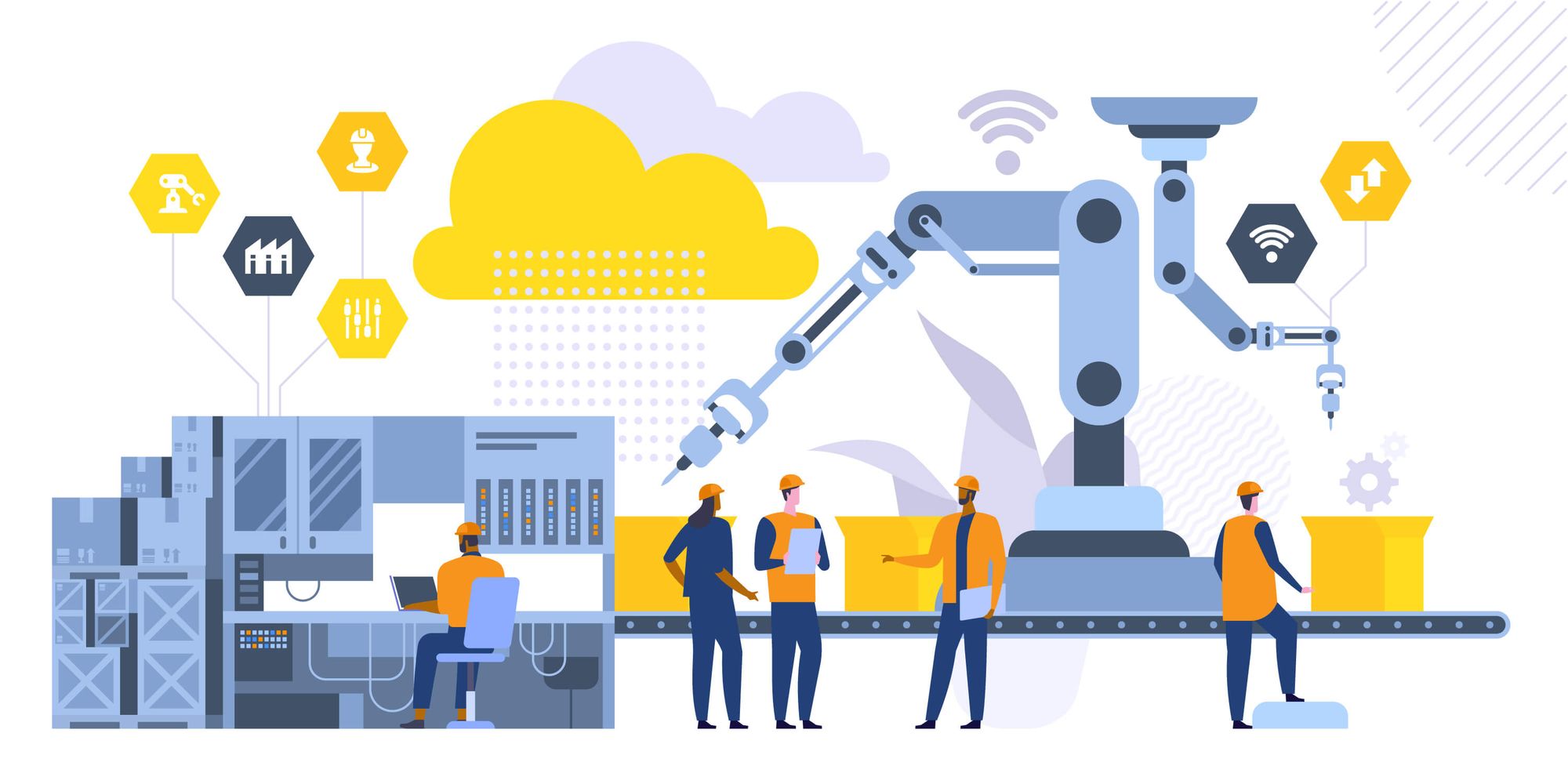 The key to enhancing a company's productivity is automation. Automation of processes within an entity involves installing the machinery. Machinery that enhances productivity depicts certain features, which are as follows.
1. Machine rigidity
Production volumes requisite should not make you ignore product quality and accuracy, and that is to mean product quality and exactness are essential regardless of the volumes of product required. Quality machines have extra-rigid base moldings and refined thermal control of vital machine constituents. That enables continuous dynamic precision and repeatability that minimize and eradicate rework and scrapped materials.
2.  High-performance rods
Productive machines should have strong spindles or rods to encounter the most robust materials and procedures. Productive and extraordinarily performing rod designs offer manufacturers incredible speeds, power, and firmness to facilitate forceful cutting methods for the most material elimination rates, regardless of the application.
3. Rapid chip to chip
Every second taken to change tools, place tools and parts, and speed up or speed down a spindle amounts to lost productivity. Because even the most proficient and productive machinery diminishes these times and provides competitive cycle periods and maximum quantities.
4. Unattended reliability
Machine reliability plus maintainability are significant elements of preventing unexpected downtime. So, efficient and productive machinery equipped with superior design features can manage to operate in tough working atmospheres, requiring negligible maintenance. But they are effective in enhancing manufacturing productivity.
5. Automation integration
Highly productive pieces of machinery are designed to integrate with automated systems easily. The combination of productive machinery with automated abilities offers top shops extreme intensities of machine utilization, adeptness, and dependability for the lowermost attainable cost per unit.
Conclusion on Improving Manufacturing Productivity
Enhancing manufacturing productivity should not be so difficult. But you can implement the four productivity enhancement methods described above to boost manufacturing productivity in your business.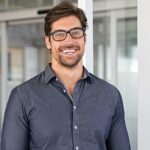 David is a dynamic, analytical, solutions-focused bilingual Financial Professional, highly regarded for devising and implementing actionable plans resulting in measurable improvements to customer acquisition and retention, revenue generation, forecasting, and new business development.
Tags:
how to enhance manufacturing productivity
ways to improve manufacturing productivity