How to Build Brand Awareness with Influencer Marketing
What is the individuality of your brand? What do you have to offer? Consumers should always be able to answer these questions. If they can do that, you'll have a high level of brand awareness and, in the best-case scenario, associate good feelings and trust with your brand. Brand awareness is frequently the first step toward achieving performance-marketing objectives. But how to build brand awareness and increase it? The more people who are aware of your brand, the more they will become acquainted with and trusting of it. This sentiment will be extremely useful when consumers make purchasing decisions in the future. Brand awareness will increase your chances of generating leads and conversions along with influencer marketing in the long run.
According to statistics, influencers inspire 87% of shoppers to make a purchase. In this sense, if you aren't already using influencer marketing, now is the time to start.
To ensure you get the most from your collaborations, we've delved deeper into the significance of brand awareness and the role of influencers in your full-funnel marketing strategy.
Understanding Influencers
Influencers are essentially content creators who have very active social media or other online platform presence. People follow them because their content usually entertains or educates them.
Most influencers have a large following on social media platforms, but there are also different types of influencers based on the number of people following them. Mega, macro, micro or nano influencers have different size followings and are best suited to specific marketing purposes. For example, a micro-influencer may have a small following, but the following will fit a very specific niche, which can greatly benefit your brand.
By working with the influencers that will best suit your brand, you can use their influence to reach a larger audience segment.
Getting Started With Influencer Marketing
Now that you're aware of the benefits of working with influencers you should want to get started immediately.
You can begin working on increasing brand awareness by implementing the following strategies:
Promote Your Products In Reviews And Demonstrations
Having influencers market your products is one of the best ways to increase brand and product awareness. Instead of constantly presenting your marketing content to your audience, you can bring in Influencers to showcase your products.
Since influencers are predominantly content producers, you can rely on them to create unique, high-quality content about your brand and products that results in a high conversion rate. In fact, influencer-endorsed products have a greater impact than other types of marketing. When influential people review or recommend a product, it benefits your brand.
You can use YouTube and Instagram influencers to conduct video product reviews. You can also hire influencers to perform live product reviews and demonstrations.
Develop New Product Lines And/Or Capsule Collections
Depending on your business, you can use your influencer's niche expertise to help you develop new products and/or product lines for your brand. Or, you can create a branded line that ties in with their endorsement or ask them to design a capsule collection as a collaboration.
You are making a wise investment by commissioning influencers to create a new collection or product for your brand. With capsule collections, you can attract fans and followers while also generating conversions.
Featured collections and products with your influencer partners lead to increased reach and, eventually, brand awareness.
Distribute Content Featuring Influencers
Distribute digital content featuring your influencer partners to raise brand awareness. You can do this by using social media platforms to generate and distribute content featuring niche influencers.
It's also a good idea to use the live-streaming format to increase real-time engagement and brand awareness. Allow influencers to take over your social media handles to create interesting content for your brand. Don't forget to include brand mentions in your partners' posts.
Turn Influencers Into Long-Term Brand Ambassadors
Another way to increase brand awareness and exposure is to recruit influencers to serve as long-term brand ambassadors. Bringing in influencers as long-term brand ambassadors can significantly boost brand awareness. The longer an influencer is associated with your brand, the more exposure your brand will receive.
You can use this long-term partnership to create diverse content and solidify a partnership that benefits both parties. A long-term brand ambassadorship also gives your brand a feeling of consistency and creates more opportunities.
for collaborating on marketing media such as product photography and longer form videos.
Run Giveaways And Contests
Combine the effect of influencers with the buzz generated by social media contests and giveaways. While most audiences enjoy social media contests and giveaways with prizes, incorporating the influencer angle will help you gain much-needed attention and awareness for your brand.
For winning the contest, you can provide your audience with freebies, discounts, vouchers, and gifts. You could also give them the opportunity to meet their favorite influencers if this is a feasible option.
Key Takeaways: how to build brand awareness
Whether your company is a start-up or well-established, brand awareness can be a critical factor in its success. Consumer behavior has changed dramatically, particularly with the shift to digital, and customers are more likely to search online for brand names they already know rather than browse for new products.
Here are some takeaways about the effectiveness of brand awareness.
Values that brands can achieve through high brand awareness include customer reputation, trust, and loyalty. These can lead to business success and the achievement of overall marketing goals in the long run.
A survey on brand awareness of your brand name, product offering, and brand attributes will assist you in determining your level of brand awareness.
Investing in an influencer marketing campaign can help you to raise brand awareness. Here are some quick takeaways on how to use influencer partnerships to increase brand awareness:
Request product reviews and recommendations from influencers
Collaborate with influencers to launch new brand lines and products
Create and distribute content featuring your brand and product across digital platforms
Turn influencers into long-term brand ambassadors to increase brand exposure
Run contests and giveaways with Influencers to generate buzz about your brand
Wrapping It Up: How to build brand awareness?
Overall, influencer marketing is an effective way to raise brand awareness. Using this type of new-age marketing, brands can increase awareness by reaching a larger, more engaged audience. Plus, they can leverage the trust and loyalty influencers have built with their followers and capitalize on the benefits of user-generated content.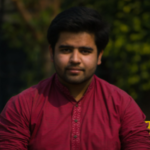 Adhar Dhaval is experienced portfolio, program and project leader with demonstrated leadership in all phases of sales and service delivery of diverse technology solutions. He is a speaker sharing advice and industry perspective on emerging best practices in project leadership, program management, leadership and strategy. He is working for the Chair Leadership Co.
Tags:
build brand awareness
increase brand awareness with influencer marketing
influencer marketing for branding