Five Tips to Reduce Workers' Comp Costs
Responsible business owners want their employees to be happy, healthy, and safe on the job. However, we are all aware that accidents can sometimes occur. Employers and managers need to be prepared for these unfortunate events and they have to offer adequate compensation to their employees if needed. Having a solid workers' comp policy will help you attract top talent to your business. But these policies on workers compensation can have a serious impact on your finances with workers comp cost. It's worth mentioning that in some states workers' comp insurance is mandatory and in others, it is not.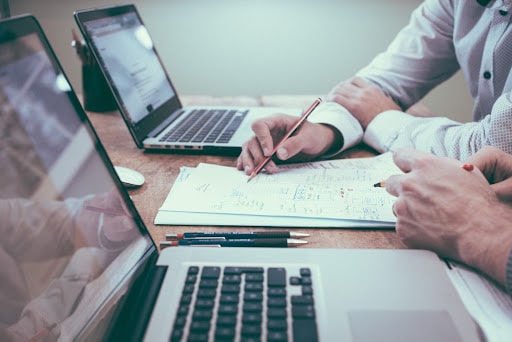 If you want to ensure that your business can handle the significant risk that a workers' comp claim could pose, it is essential to have a plan. That's why we compiled a list of steps you can take to reduce the cost of workers' compensation and protect your company. Employees' compensation is there to aid in the event that one of your workers is hurt on the job or while representing your company in some other capacity. For instance, if they are involved in an accident while driving to make a delivery to one of your customers, workers' compensation may be able to assist them in paying for their necessary medical treatment.
What Is Workers' Compensation Insurance?
Employees who are hurt or get sick "in the course and scope" of their employment are eligible for workers' compensation. It pays for their medical bills, replaces lost income, and covers the cost of rehabilitation. Additionally, it provides death payments to the families of workers who pass away due to an accident that occurred on the job.
The worker is eligible for workers comp payments on a no-fault basis. As long as they are not under the influence of any substances, including alcohol, at the time of the accident that caused the injury. In the event that an employee is involved in a workplace accident, they are often expected to submit to a drug test. The majority of cases involving workers' compensation result in the worker receiving some portion of their lost pay. As well as survivor benefits in the event that the worker is murdered on the job.
Tips to Reduce  Workers' Comp Cost
Find the best workers' compensation insurance
Just like with health and vehicle insurance, you need to provide the best workers' compensation insurance for your business. Failing to obtain workers' comp insurance that will cover your expenses can be detrimental to your finances.
The employees that are covered by workers comp insurance will not have to worry about medical bills, missed wages, salary benefits, and much more. Taking the time to talk with various insurance providers will increase your chances of landing a monthly rate that fits your finances the best.  However, it's worth mentioning that the higher the number of employees you have, the higher the fee you will have to pay in monthly workers comp fees.
Prevent on-site injuries
One of the most cost-effective ways to reduce expenses is to prevent work-related illnesses and injuries. Your company should be proactive in supporting safety, ergonomics, and health programs. Incentivize your employees to give you advice and ideas on how you can make the workplace safer and discuss ongoing issues in meetings regularly. 
If an accident, workplace injury, or occupational illness occurs, you must make sure that they are thoroughly investigated. However, it's in your best interest to completely avoid accidents. And that's why you should train your employees to exercise safety while on the job. 
The ROI of workers' training is well proven. Safety awareness will be constantly present. And the chances of accidents that can damage your property or injure a worker will be significantly lower.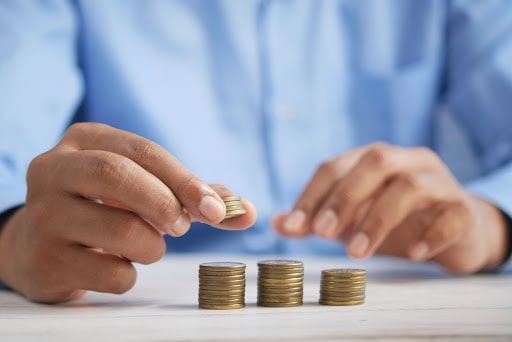 Report injuries instantly
Reporting an injury as soon as it happens will ensure that you comply with all state deadlines. Failure to report an accident or an injury immediately can lead to long-lasting claims and higher worker compensation costs.
Employees and supervisors need to know who to contact in the event of an injury, so it is important to create a communication policy. The point person responsible for reporting claims at your company must act urgently.
Proper employee classification
This step is often not a priority by many businesses, but it's important to remember that high workers' compensation rates are often due to classification errors.
Each type of business has its own overall rate. However, every employee will pay an additional cost for their workers comp and their classification.
A bookkeeper working for a construction company shouldn't be classified in the same bracket as a construction worker because they aren't at the same risk. Double-checking to ensure everyone is correctly classified can save you a lot of money.
Reintegrate injured employees back to work
Research shows that workers' compensation costs are less expensive for companies that maintain contact with their injured employees. A company can seriously reduce compensation costs if they encourage employees to return to work as soon as they make a full recovery.
Your business will reap the direct and indirect benefits of a return-to-work strategy. This strategy is good for everyone. Because it lowers the cost of the employee's return to work and allows them to earn their wages. In addition to that, this strategy prevents employees from feeling alienated by employers. And the likelihood that they will return to work as soon as possible is much higher.
Last thoughts on Workers Comp Cost
The cost of workers compensation can be a significant expense for a company. Knowing the various strategies can make a huge difference in controlling workers' compensation costs. It will help you save money and create a culture that'saround safety which will ultimately lead to higher morale and happier employees.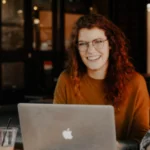 Bianca Scarlot is a technology and business leader with multi-industry experience. Throughout her career, she has provided the expertise and direction for leading-edge initiatives that included agile transformations, process reengineering solutions, and IoT service delivery innovations. She is director of AgileNova Training Academy.
Tags:
reduce workers comp cost
workers comp insurance
workers comp policy