Employee Relocation Best Practices – Ensuring A Seamless Experience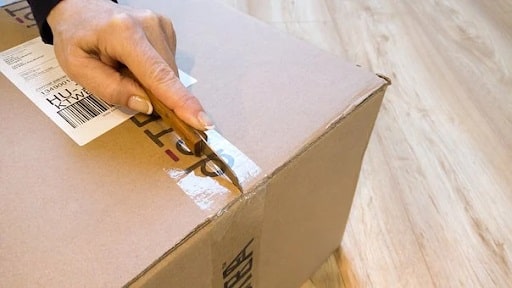 At some point in a business, the need to relocate employees may arise, and several reasons could prompt this. For instance, you could be migrating your office or opening a new branch in a different area. You may also consider moving an experienced, high-performing staff member into a new location where they get more opportunities to grow themselves as they better your business. Whichever the reason, however, it is essential to observe best practices as far as relocating employees is concerned. What are the employee relocation best practices ? Learn about employee relocation packages.
Why Do Best Practices Matter?
Whether for work reasons or personal matters, moving comes with a ton load of challenges to navigate. Relocating an employee often means a disruption in the personal schedules, social life, and sometimes even their career growth.
Oftentimes, it is also a costly affair, both for the company and the employee. There are many expenses to expect, including travel, moving, storage, and housing. It's also a key cornerstone as far as employee productivity in the new office is concerned. 
Observing best practices can help address these and more pain points, ensuring that your newly relocated employees settle in smoothly in their new home and workplace.
Best Practices for Employee Relocation 
Best practices simply mean following a certain protocol or procedure that will yield the most positive anticipated outcome. In this case, best practices ensure a seamless relocation experience for both the employees and the company.
Below are some of the best practices companies should consider implementing.
1. Give Employees Adequate Time to Plan
Planning out a relocation process is never easy, especially if you have to pack up and move your entire office or workers on short notice. This is why it is best practice to give employees adequate time to come up with a plan for relocation and get everything settled ahead of time.
If you're planning an office move, for instance, it is generally a good idea to notify your staff at least six months prior to the opening day so they can prepare adequately. But if it's just a few employees being relocated, notification of two to three months would suffice.
2. Anticipate All Possible Costs 
Relocation will come at a cost, whether it's just one person or several employees moving. 
Therefore, you'll want to make sure you can estimate all of the possible costs of relocation and incur them accordingly. Anticipate all possible expenses and plan for them ahead of time. 
Common costs to expect and plan for when relocating employees may include:
Travel/transport expenses

Moving house costs

New housing costs

New furniture or office
3. Offer Employee Relocation Packages
A relocation package can include items like relocation insurance, travel reimbursement, and storage costs. It can make the move a lot more affordable for employees and provide them with a smooth transition. It is a good idea to offer a lucrative package to your employees so they can plan their finances ahead of time.
Companies often provide new hires and present workers a monetary advantage known as an employee relocation package as a way to make it easier for them to relocate from one area to another when doing their jobs necessitates them to do so. There are certain industries where the provision of help of this kind is more common than in others. For instance, technology organizations like as LinkedIn and Spotify usually provide relocating benefits to their employees as pne of best practices for relocating employees.
If a small firm feels at ease growing its personnel in the immediate area, then it does not need to be concerned about providing relocation assistance to its employees. However, if a company is searching for skilled staff members outside of its geographic region, an offer like this might encourage a superb applicant to relocate closer to the firm. Businesses have the ability to draw individuals from all over the nation or even the globe if they post enticing job openings and provide competitive employee relocation packages.
4. Get Help from A Relocation Specialist 
Not all bosses or HR departments have enough time on their hands to help their employees relocate. In this case, it will be a good idea to seek help from a relocation service provider.
A relocation specialist can assist you in a diverse range of ways, making sure the entire process is completed within the anticipated timeline. And if your employees are relocating overseas, you will want to work with a specialist who has global relocation services at the core of their specialization areas.
5. Have A Relocation Policy in Place
It's also noble to have a clearly-defined and regular relocation policy in place. The document essentially helps to give you and your employees a sense of clarity, and it can alleviate a lot of the stress you may face as the boss or relocating officer.
Ensure that the policy clearly defines how and when an employee will be notified about the planned relocation. This will help your employees plan for their future, knowing they can always find out when you are planning to relocate and what their job will be at your new office.
A relocation is a major event in the life of employees, their families, and the organization itself. But when it comes to making the move a smooth and seamless one, a little bit of advance planning and strategic thinking is definitely needed. These best practices can help you prepare for relocation, as well as assist you in the decision-making process.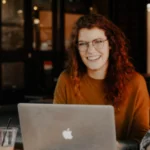 Bianca Scarlot is a technology and business leader with multi-industry experience. Throughout her career, she has provided the expertise and direction for leading-edge initiatives that included agile transformations, process reengineering solutions, and IoT service delivery innovations. She is director of AgileNova Training Academy.
Tags:
best practices for employee relocation
employee relocation service
how to provide employee relocation package