7 Best Courses in Marketing to Get Hard Skills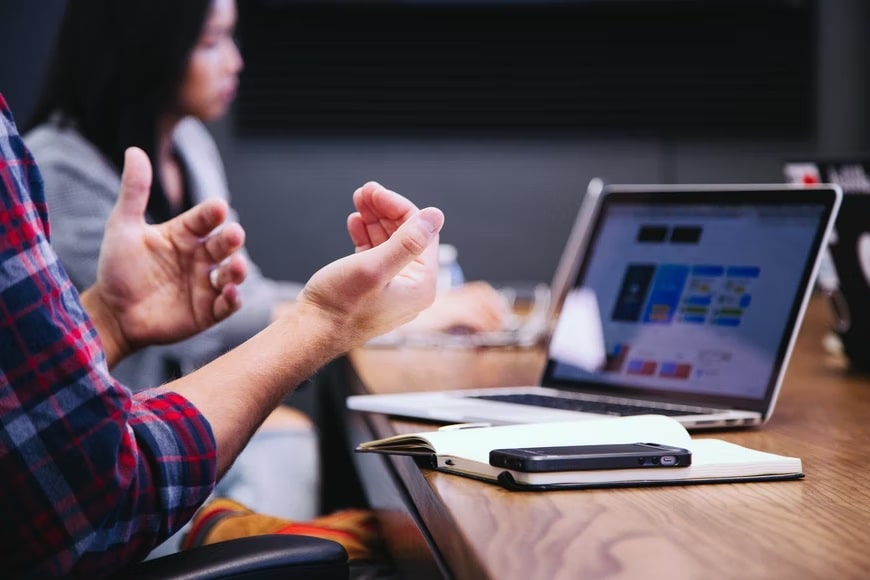 People involved in marketing careers commit to lifelong learning. The trends come and go every day; therefore, you need to have the nerve to snatch them and use them in business. What are the best courses in marketing to gain some hard skills.
True marketers pursue a range of soft skills:
Communication
Problem-solving
Creativity
A keen eye for detail
Leadership
Adaptability
Interpersonal skills.
Despite your work experience, social media matters, too – therefore, the best LinkedIn profile writing service can be exactly what you look for when applying for a job.
But while the soft skills, LinkedIn page, and CV can be easily acquired and managed, your hard skills will still be the top priority for the employer. So, how about we take a short tour of the best courses to prepare you for the marketing field? Whether you're a new applicant or a strong professional, you'll find something useful on our list!
1. Digital Marketing Foundations: First of Best Courses in Marketing
While performing a job search, pay attention to what the company says in the job description. In the 21st century, getting a solid paycheck is tough if you don't know the basics of digital marketing. The course is beginner-friendly, but it can be a steady spot to reinforce the fundamentals if you also have previous experience.
Go over every aspect, from lead generation to SEO practices; feel free to explore new cases, so you can add them to a portfolio later. This course is definitely our favorite and 100% needed for any level of marketing position.
2. SEO basics
It's hard to forget about optimization when dealing with hundreds of potential leads. The search algorithms are always a moving target, one of the core metrics defining a campaign's success. Cold outreach, link building, eCommerce, and keyword optimization are the critical skills you need here. Recruiters will ask about them during your interview. You do not need to be an SEO expert or professional in order to learn how to do SEO on your own. In fact, it is feasible to perform SEO on your own with best marketing courses. Your first step should be to persuade yourself that search engine optimization is not difficult. If others have been successful at it, then so can you. All that is required is an openness to new information and enough time.
3. Applying Data Analytics in Marketing
Reaching people and acquiring new leads is great unless you don't know how to get feedback. Data analysis is not about tech proficiency: it's the tools to help you understand what clients like and dislike. By analyzing data related to customer satisfaction, you can make better decisions and move toward your corporate target.
Data-driven marketing is a critical component of a company's growth. If you're new to the industry: you switched qualifications, or you're a college graduate looking for an internship, data analysis comes first! It's the first step that will make your career path much easier with the best course in marketing offered for this topic.
4. Project Management Professional
This course is unique: it will make you a competitive candidate in no time. Marketing is all about projects and multi-tasking: you need to switch priorities, manage people, and ensure everything happens on time. Project management is a great opportunity to get you started in the IT field (by the way, it requires zero tech education unless you really want to dive into an industry).
If you complete the course on project management, you'll be able to create a bot-beating resume; make sure to consult with resume writing services like Skillhub to highlight your strongest sides.
Project management is about everything at once: you'll be pulled in different directions while scoping and delivering a project. It requires time and motivation to succeed in this position, but it will literally help you to climb the corporate ladder in no time.
5. Excel Essential Training
Make sure you include the skills of working with tabs in your accomplishments. For many people, it's boring and complicated; in reality, there are lots of next-level functionalities in Excel helping to increase your productivity. So, don't underestimate this useful tool for your working routine; take the Excel skills beyond pie charts and simple calculations.
6. Technology Marketing Essentials
This program – one of best courses in marketing- will equip you with a broad framework for marketing tech products; plus, it will save you time looking for outsourcing specialists. Technological proficiency is about content management platforms, CRMs, social media, reporting analytics, and marketing automation tools. It's another big picture, consisting of the smaller details you can learn separately.
Being proficient in a tech stack, you can measure the company's progress and the performance of every employee. It gives you the ground to feel confident in your current position and manage seemingly unbearable projects at the same time. Technology marketing gives you a hint of how to gather different projects under the same roof and never miss the important details.
7. People Management Skills
We've talked so much about SEO, tech products, and data, but it seems we totally forgot about the main characters. Employees are the ones driving a company to success; they also can be a source of problems.
Even if you're not in a supervising position (yet), this course is useful to learn about the hiring process itself and motivate different individuals to do the same thing. It's important to learn why daily communication with teammates is more beneficial than doing projects by yourself; on top of that, the course is about facilitating an environment open to discussions.
Wrapping up: Best Courses in Marketing
Well, you've got a lot on your plate to think about. Marketing is not that scary and complicated; once you start acquiring the hard skills, you'll see it's a great field with endless opportunities. It's almost like life: you meet people, connect with them, and bring something good to their lives. So, don't miss a chance to discover new opportunities!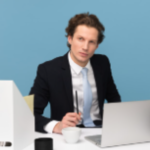 David Rigamon is a consultant in the life sciences and digital marketing space as an Agile Coach. Previously in financial services as a consultant for systems implementations. He is working for Harwood Agile Consultancy.
Tags:
best courses in marketing 2022
courses in marketing for hard skills
hard skills in marketing