Navigating the Start-Up Journey: How to Find Angel Investors
Starting a new business venture requires more than just a groundbreaking idea; it demands the fuel to power that idea into reality. This is where angel investors step in, playing a pivotal role in driving start-up agendas. In this comprehensive guide, we will delve deep into the world of angel investors and their contributions to the start-up landscape.
Introduction: The Catalysts of Entrepreneurial Dreams
Angel investors, often referred to as "angels," are individuals who provide financial backing and mentorship to early-stage start-ups. These visionary individuals possess not only the necessary capital but also the expertise and experience to guide budding entrepreneurs through the challenging journey of turning an idea into a thriving business. With their unique blend of investment and mentorship, angel investors are instrumental in shaping the start-up agenda.
Understanding Angel Investors: A Diverse Landscape
Angel investors come from diverse backgrounds, each bringing their insights and networks. From successful entrepreneurs to industry experts and high-net-worth individuals, these investors are motivated by the potential for high returns and the excitement of being part of innovative ventures. They often invest their personal funds and can operate individually or as part of angel investor groups, pooling resources for larger investments.
The Start-Up Agenda: A Roadmap to Find Angel Investors
Defining the Start-Up Agenda
The start-up agenda encompasses the strategic plan and milestones that a new business aims to achieve. It outlines the key objectives, timelines, and resource allocation required to transform an idea into a sustainable enterprise. Angel investors play a critical role in shaping and fine-tuning this agenda, contributing both financial resources and strategic insights.
Seed Funding: Planting the Initial Seed of Growth
Seed funding marks the initial stage of investment in a start-up's journey. Angel investors provide this early-stage capital to help entrepreneurs validate their concepts, develop prototypes, and conduct market research. This crucial injection of funds allows start-ups to take their first steps towards realizing their vision.
Early-Stage Investment: Nurturing Growth Potential
As start-ups progress beyond the ideation phase, they require further investment to scale their operations. Angel investors step in as key stakeholders, offering financial support to help the business expand its reach, hire talent, and refine its product or service offerings. In return, they receive equity in the company, aligning their interests with the start-up's success.
Strategic Guidance: Beyond Financial Support
Angel investors bring more than just capital; they bring a wealth of experience and industry insights. Their guidance and mentorship prove invaluable for start-ups navigating uncharted waters. Whether it's refining the business model, identifying target markets, or forming strategic partnerships, angel investors contribute to the start-up agenda by offering practical advice and actionable strategies.
Network Expansion: Opening Doors to Opportunities
One of the most significant advantages of having angel investors on board is their extensive network of contacts. These investors often have well-established connections within the industry, which can provide start-ups with access to potential customers, partners, and investors. By leveraging their networks, angel investors help accelerate the growth of start-ups and facilitate the execution of their agendas.
Securing Angel Investment: A Win-Win Collaboration
Pitching to Angel Investors: Crafting a Compelling Narrative
Entrepreneurs seeking angel investment must craft a compelling pitch that not only highlights the business idea but also showcases its growth potential. A well-structured pitch should clearly communicate the start-up's value proposition, target market, competitive advantage, and revenue model. By effectively presenting the start-up agenda, entrepreneurs can capture the interest and confidence of angel investors.
Building Trust and Credibility
Trust is paramount in the world of angel investing. Start-up founders must demonstrate their commitment, expertise, and determination to turn their vision into reality. This can be achieved by showcasing a well-defined start-up agenda, a strong execution plan, and a clear path to profitability. Angel investors are more likely to invest in founders they believe have the capability to navigate challenges and drive results.
Negotiating Terms: Finding Common Ground
Once an angel investor expresses interest, negotiations begin to determine the terms of the investment. These terms include the amount of equity offered in exchange for funding, valuation of the start-up, and the investor's role in decision-making. Striking the right balance between the start-up's needs and the investor's expectations is crucial to ensure a mutually beneficial partnership.
Where to Find Angel Investors
1. Angel Investor Networks
One of the most effective ways to find angel investors is by tapping into angel investor networks. These networks are comprised of individuals who are actively seeking investment opportunities.
2. Entrepreneurial Events and Pitch Competitions
Participating in entrepreneurial events and pitch competitions can put you in front of potential angel investors. Also, these events provide a platform to showcase your business idea and connect with investors who are actively looking for promising ventures to support.
3. Incubators and Accelerators
Incubators and accelerators offer valuable resources, guidance, and connections to potential angel investors. Also, many angel investors are associated with these programs as mentors or advisors, allowing start-ups to make meaningful connections.
4. Industry Associations and Conferences
Industry-specific associations and conferences can be a goldmine for finding angel investors with a vested interest in your field. Attend these events to network, learn, and build relationships that could lead to valuable investments.
How to Attract Angel Investors
1. Craft a Compelling Pitch
Your pitch is your first impression on potential angel investors. Also, craft a compelling and concise pitch that outlines your business idea, target market, competitive advantage, and growth potential. Highlight how their investment will contribute to realizing your start-up's agenda.
2. Showcase Traction and Milestones
Angel investors are more likely to invest in start-ups that have demonstrated traction and achieved significant milestones. Also, provide evidence of customer interest, market validation, and any progress you've made in product development.
3. Highlight Your Team's Expertise
Investors not only invest in ideas but also in the people behind them. Also, showcase your team's expertise and experience, demonstrating that you have the capability to execute your start-up agenda successfully.
4. Alignment of Interests
Angel investors are more likely to invest when they see an alignment between their interests and your start-up's agenda. Also, communicate how their expertise and mentorship align with your goals and how their investment will contribute to mutual success.
Building Trust and Collaboration
1. Transparency and Open Communication
Building trust is essential in attracting and retaining angel investors. Also, be transparent about your start-up's progress, challenges, and plans. Open communication fosters a sense of collaboration and partnership.
2. Demonstrate Your Commitment
Angel investors want to see your dedication to your start-up's success. Also, show that you are committed to overcoming obstacles, learning from failures, and continuously striving for growth.
3. Utilize Warm Introductions
Warm introductions from mutual connections can go a long way in building credibility with potential angel investors. Also, leverage your network to establish connections with individuals who can vouch for your start-up's potential.
Conclusion: Seizing Angel Investment Opportunities
In the dynamic world of entrepreneurship, angel investors serve as catalysts for innovation and growth. Their investments, guidance, and expertise can fuel your start-up's journey towards success. Also, by strategically positioning yourself, leveraging networks, and showcasing the value your start-up brings to the table, you can attract angel investors who are aligned with your agenda and eager to contribute to your entrepreneurial triumph.
As you navigate the start-up landscape, remember that finding the right angel investor is not just about securing funding; it's about forming a partnership that can shape the trajectory of your business. By following these strategies and staying persistent, you can unlock the doors to opportunities that angel investors can bring to your start-up journey.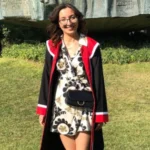 Hello, I'm Cansu, a professional dedicated to creating Excel tutorials, specifically catering to the needs of B2B professionals. With a passion for data analysis and a deep understanding of Microsoft Excel, I have built a reputation for providing comprehensive and user-friendly tutorials that empower businesses to harness the full potential of this powerful software.
I have always been fascinated by the intricate world of numbers and the ability of Excel to transform raw data into meaningful insights. Throughout my career, I have honed my data manipulation, visualization, and automation skills, enabling me to streamline complex processes and drive efficiency in various industries.
As a B2B specialist, I recognize the unique challenges that professionals face when managing and analyzing large volumes of data. With this understanding, I create tutorials tailored to businesses' specific needs, offering practical solutions to enhance productivity, improve decision-making, and optimize workflows.
My tutorials cover various topics, including advanced formulas and functions, data modeling, pivot tables, macros, and data visualization techniques. I strive to explain complex concepts in a clear and accessible manner, ensuring that even those with limited Excel experience can grasp the concepts and apply them effectively in their work.
In addition to my tutorial work, I actively engage with the Excel community through workshops, webinars, and online forums. I believe in the power of knowledge sharing and collaborative learning, and I am committed to helping professionals unlock their full potential by mastering Excel.
With a strong track record of success and a growing community of satisfied learners, I continue to expand my repertoire of Excel tutorials, keeping up with the latest advancements and features in the software. I aim to empower businesses with the skills and tools they need to thrive in today's data-driven world.
Suppose you are a B2B professional looking to enhance your Excel skills or a business seeking to improve data management practices. In that case, I invite you to join me on this journey of exploration and mastery. Let's unlock the true potential of Excel together!
https://www.linkedin.com/in/cansuaydinim/