Excel New Sheet Shortcut: Mastering Productivity with a Single Key Press
Discover the Excel new sheet shortcut that will revolutionize your workflow and boost your productivity. This comprehensive guide reveals the most efficient techniques to create a new sheet effortlessly. With this handy shortcut, learn how to save time and navigate Excel like a pro.
Introduction
In the fast-paced world of spreadsheets and data analysis, time is of the essence. Excel, the ubiquitous software tool, has become a staple for industry professionals. Mastering Excel shortcuts is a surefire way to improve productivity and streamline your workflow. This article delves into the Excel new sheet shortcut, unlocking the potential for faster data entry, seamless navigation, and improved efficiency. Get ready to discover the key to unlocking your Excel prowess!
Excel New Sheet Shortcut: Boosting Efficiency One Key at a Time
When creating a new sheet in Excel, you can bid farewell to tedious mouse clicks and embrace the power of keyboard shortcuts. The Excel new sheet shortcut allows you to effortlessly add a fresh sheet to your workbook, saving valuable time and energy. Let's explore this game-changing shortcut and how it can transform your Excel experience.
How to Create a New Sheet in Excel
Creating a new sheet in Excel is as simple as pressing a few keys. To add a new sheet to your workbook, follow these steps:
Press Ctrl+Shift+N simultaneously. This combination triggers the shortcut, instantly creating a blank sheet for you to work with.
Alternatively, you can use the Alt+H, I, S sequence. This sequence opens the "Insert" tab, followed by the "Sheet" option, and creates a new sheet.
By incorporating these shortcuts into your Excel routine, you'll eliminate the need to navigate through menus and submenus, allowing you to work more efficiently.
Excel New Sheet Shortcut: Frequently Asked Questions
1. What are the advantages of using the Excel new sheet shortcut?
The Excel new sheet shortcut offers several advantages, including:
Time-saving: By eliminating the need to manually navigate through menus, the shortcut allows you to create new sheets instantly, saving precious time.
Improved workflow: With the ability to quickly add sheets, you can organize your data more effectively, enhancing your overall workflow.
Reduced mouse dependency: By relying on keyboard shortcuts, you can reduce strain on your hand and wrist, mitigating the risk of repetitive strain injuries.
2. Can I customize the Excel new sheet shortcut?
Unfortunately, the shortcut is not customizable. However, you can modify other shortcuts in Excel to align with your preferences and enhance your productivity.
3. Does the Excel new sheet shortcut work in all versions of Excel?
Yes, the Excel shortcut works in all versions of Excel, including Excel 2010, 2013, 2016, 2019, and Office 365.
4. Is there an alternative way to create a new sheet in Excel?
While the shortcut is the most efficient method, you can also create a new sheet by right-clicking on an existing sheet tab and selecting the "Insert" option.
5. Can I use the Excel new sheet shortcut in Excel Online?
Yes, the Excel new sheet shortcut is compatible with Excel Online. Whether you're using the desktop version or the web-based app, the shortcut remains consistent.
6. Are there other useful shortcuts in Excel?
Absolutely! Excel is packed with shortcuts that can boost your productivity. From navigating cells to formatting data, learning additional shortcuts will empower you to excel in Excel (pun intended).
Further Enhancing Your Excel Efficiency
Now that you've learned the Excel new sheet shortcut and its numerous benefits, why stop there? Excel is a treasure trove of shortcuts and tricks that can enhance your efficiency and make you a spreadsheet wizard. Let's explore some additional tips and shortcuts to supercharge your Excel skills.
Useful Excel Shortcuts
In addition to the Excel new sheet shortcut, here are a few more keyboard shortcuts that will take your Excel proficiency to new heights:
Ctrl+S: This shortcut saves your Excel workbook, allowing you to preserve your work and prevent any potential data loss.
Ctrl+C and Ctrl+V: These shortcuts enable you to copy and paste data, formulas, and formatting effortlessly. Simply select the cells you wish to copy, press Ctrl+C, navigate to the desired destination, and press Ctrl+V to paste.
Ctrl+Z and Ctrl+Y: These shortcuts undo and redo your last action, respectively. They come in handy when you want to reverse or repeat a change you made in your Excel spreadsheet.
Ctrl+F: This shortcut opens the Find dialog box, allowing you to search for specific data or values within your Excel sheet. It's a handy tool for locating information quickly.
Ctrl+Home and Ctrl+End: These shortcuts take you to the first and last cell of your worksheet, respectively. They help you navigate large data sets efficiently.
Ctrl+B, Ctrl+I, and Ctrl+U: These shortcuts allow you to apply bold, italic, and underline formatting to selected cells or text within cells. They provide quick formatting options without the need to navigate through menus.
These are just a few examples of the many shortcuts available in Excel. By incorporating these into your workflow, you'll save time and streamline your tasks, becoming an Excel power user in no time.
Excel New Sheet Shortcut: A Time-Saving Marvel
The Excel new sheet shortcut truly is a time-saving marvel. It eliminates the need for multiple mouse clicks and menu navigation, allowing you to create new sheets instantly. Whether you're working on a large data analysis project or simply organizing your data, this shortcut will become an indispensable part of your Excel arsenal.
With the ability to create new sheets effortlessly, you can maintain a well-structured workbook, improve data organization, and enhance overall productivity. So, make it a habit to utilize the Excel new sheet shortcut and witness the positive impact it has on your daily Excel tasks.
Conclusion
The Excel shortcut is a game-changer for anyone seeking to optimize their workflow and save valuable time.
Remember, mastering shortcuts takes practice, but the benefits are well worth the effort. So, go ahead and embrace the Excel new sheet shortcut and watch your productivity soar!
How to Create a 3D Plot in Excel?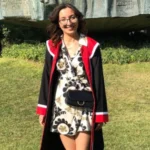 Hello, I'm Cansu, a professional dedicated to creating Excel tutorials, specifically catering to the needs of B2B professionals. With a passion for data analysis and a deep understanding of Microsoft Excel, I have built a reputation for providing comprehensive and user-friendly tutorials that empower businesses to harness the full potential of this powerful software.
I have always been fascinated by the intricate world of numbers and the ability of Excel to transform raw data into meaningful insights. Throughout my career, I have honed my data manipulation, visualization, and automation skills, enabling me to streamline complex processes and drive efficiency in various industries.
As a B2B specialist, I recognize the unique challenges that professionals face when managing and analyzing large volumes of data. With this understanding, I create tutorials tailored to businesses' specific needs, offering practical solutions to enhance productivity, improve decision-making, and optimize workflows.
My tutorials cover various topics, including advanced formulas and functions, data modeling, pivot tables, macros, and data visualization techniques. I strive to explain complex concepts in a clear and accessible manner, ensuring that even those with limited Excel experience can grasp the concepts and apply them effectively in their work.
In addition to my tutorial work, I actively engage with the Excel community through workshops, webinars, and online forums. I believe in the power of knowledge sharing and collaborative learning, and I am committed to helping professionals unlock their full potential by mastering Excel.
With a strong track record of success and a growing community of satisfied learners, I continue to expand my repertoire of Excel tutorials, keeping up with the latest advancements and features in the software. I aim to empower businesses with the skills and tools they need to thrive in today's data-driven world.
Suppose you are a B2B professional looking to enhance your Excel skills or a business seeking to improve data management practices. In that case, I invite you to join me on this journey of exploration and mastery. Let's unlock the true potential of Excel together!
https://www.linkedin.com/in/cansuaydinim/
Tags:
#ExcelCharts
#ExcelDashboard
#ExcelFormulas
#ExcelFunctions
#ExcelTemplates
#ExcelTipsAndTricks
#ExcelTutorials
business