Excel Database Template: A Comprehensive Guide to Organizing Data
Microsoft Excel is a powerful tool for organizing and analyzing data. However, many people find it challenging to keep track of large amounts of data, and organizing it in a way that is easily searchable and accessible can be a daunting task. That's where Excel database templates come in. In this comprehensive guide, we will discuss what an Excel database template is, how to create one and provide tips for organizing your data efficiently.
What is an Excel Database Template?
An Excel database template is a pre-designed spreadsheet that you can use to organize your data in a structured format. It can be used to store a wide range of information, including customer data, inventory, financial data, and more. The template comes with predefined columns and rows that you can fill in with your data, and it may also include pre-built formulas and macros to help you analyze and manipulate your data.
Benefits of Using an Excel Database Template
Using an Excel database template can provide numerous benefits, including:
1. Improved Data Management
By using a pre-designed template, you can ensure that your data is organized in a consistent and structured manner. This can make it easier to manage and analyze your data and make it more accessible to others who may need to use it.
2. Time-Saving
Creating a database from scratch can be a time-consuming task. However, by using a template, you can save time and focus on entering your data rather than designing the structure of the database.
3. Increased Efficiency
Excel database templates often come with built-in features like filters, sorting, and search functions that can help you quickly find and analyze specific data points. This can increase your efficiency and allow you to make better-informed decisions.
How to Create an Excel Database Template
Creating an Excel database template is a straightforward process. Here are the steps:
1. Define Your Data Structure
Before you begin creating your database, it's essential to define the structure of your data. This involves deciding on the columns and rows that you will use to store your information. For example, if you're creating a customer database, you may include columns for their name, email address, phone number, and address.
2. Create the Template
Once you have defined your data structure, you can create the template. To do this, open a new workbook in Excel and create a new worksheet. Next, add the column headers that you defined in step one. You can also add any additional rows or columns that you may need.
3. Format the Template
Formatting your template can make it easier to read and use. You can apply formattings such as bolding, borders, and shading to help differentiate between rows and columns. You can also use conditional formatting to highlight specific data points or trends.
4. Add Formulas and Macros (Optional)
If you want to include built-in functionality in your database, you can add formulas and macros to automate certain tasks. For example, you could create a formula that calculates the average revenue per customer or a macro that automatically sends an email to customers who haven't purchased in a while.
Tips for Organizing Your Data Efficiently
Here are some tips to help you organize your data more efficiently:
1. Use Consistent Naming Conventions
Consistent naming conventions for columns and rows can make finding and filtering specific data points easier. For example, if you're creating a product database, you may want to include columns for "Product Name," "Product Description," and "Product SKU."
2. Limit the Use of Merge Cells
Merging cells can make your database look more organized, but it can also make it harder to sort and filter your data. It's best to limit the use of merged cells and keep your data in separate columns and rows.
3. Use Data Validation
Data validation can help prevent errors in your data by ensuring that only valid data is entered. For example, you could set up a validation rule that only allows numeric data to be entered in a particular column.
4. Use Filters and Sorting
Excel provides built-in filters and sorting functions that can help you quickly find and analyze specific data points. You can use filters to narrow down your data based on specific criteria, such as filtering for customers who have made a purchase in the last 30 days. Sorting can help you organize your data in a logical manner, such as sorting customers by their purchase frequency.
5. Backup Your Data
It's important to regularly backup your Excel database to ensure that you don't lose any valuable data. You can save a backup copy of your database to an external hard drive or cloud storage service, such as OneDrive or Google Drive.
Conclusion
Excel database templates are a powerful tool for organizing and analyzing data. By using a pre-designed template, you can save time and ensure that your data is organized consistently and structured. By following the tips in this guide, you can create an efficient and effective database to help you make better-informed decisions based on your data.
Excel Database Template FAQs
What is the difference between an Excel database and a spreadsheet? An Excel database is a structured format for organizing data, while a spreadsheet is a more general term that can refer to any document created in Excel.
Can I customize an Excel database template to fit my specific needs? Yes, Excel database templates are customizable. Add or remove columns and rows and adjust the formatting to fit your needs.
How do I create a formula in an Excel database template? To create a formula, use the "Insert Function" button in the toolbar or enter the formula directly into the cell.
Can I use an Excel database template for financial tracking? Excel database templates can be used for financial tracking, including income and expenses.
What is the best way to share an Excel database with others? You can share an Excel database by sending the file via email or storing it on a shared drive or cloud storage service and giving others access to the file.

Conclusion
Excel database templates are a powerful tool for managing and organizing large amounts of data. They offer numerous benefits, including improved efficiency, organization, accuracy, and customizability. Whether you need to manage customer information, track inventory, or manage employee data, an Excel database template can help you do it. With so many templates available online and the ability to create your own custom templates, there's no reason not to start using this powerful tool today.
So, if you're tired of struggling with manual data entry and disorganized spreadsheets, try using an Excel database template. You'll be amazed at how much time and effort you can save and how much more productive you can be. Get started today and see the difference for yourself!
We have come to the end of our first post. We hope it helped you. You can read this article on the subject or you can read this article we found for you from another site.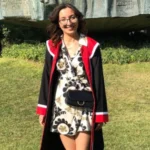 Hello, I'm Cansu, a professional dedicated to creating Excel tutorials, specifically catering to the needs of B2B professionals. With a passion for data analysis and a deep understanding of Microsoft Excel, I have built a reputation for providing comprehensive and user-friendly tutorials that empower businesses to harness the full potential of this powerful software.
I have always been fascinated by the intricate world of numbers and the ability of Excel to transform raw data into meaningful insights. Throughout my career, I have honed my data manipulation, visualization, and automation skills, enabling me to streamline complex processes and drive efficiency in various industries.
As a B2B specialist, I recognize the unique challenges that professionals face when managing and analyzing large volumes of data. With this understanding, I create tutorials tailored to businesses' specific needs, offering practical solutions to enhance productivity, improve decision-making, and optimize workflows.
My tutorials cover various topics, including advanced formulas and functions, data modeling, pivot tables, macros, and data visualization techniques. I strive to explain complex concepts in a clear and accessible manner, ensuring that even those with limited Excel experience can grasp the concepts and apply them effectively in their work.
In addition to my tutorial work, I actively engage with the Excel community through workshops, webinars, and online forums. I believe in the power of knowledge sharing and collaborative learning, and I am committed to helping professionals unlock their full potential by mastering Excel.
With a strong track record of success and a growing community of satisfied learners, I continue to expand my repertoire of Excel tutorials, keeping up with the latest advancements and features in the software. I aim to empower businesses with the skills and tools they need to thrive in today's data-driven world.
Suppose you are a B2B professional looking to enhance your Excel skills or a business seeking to improve data management practices. In that case, I invite you to join me on this journey of exploration and mastery. Let's unlock the true potential of Excel together!
https://www.linkedin.com/in/cansuaydinim/
Tags:
#ExcelCharts
#ExcelDashboard
#ExcelFormulas
#ExcelFunctions
#ExcelTemplates
#ExcelTipsAndTricks
#ExcelTutorials
business