Excel Calendar Drop Down: A Quick and Easy Way to Input Dates
When it comes to data entry in Excel, inputting dates is a common task. Yet, manually typing out dates can be tedious and prone to errors. An efficient way to streamline this process is by incorporating a calendar drop-down tool. This not only ensures accuracy, but also enhances the user experience. Let's dive into how you can add a calendar drop-down in Excel, making date input swift and painless.
Why Use a Calendar Drop Down?
Accuracy: It minimizes the chances of entering an incorrect date format or an invalid date.
Efficiency: No need to manually type out the date.
User-friendly: Provides a visual calendar for users to pick a date.
Excel Calendar Drop Down in Excel 2007:
1. Show Developer Tab:
Click on the Office button (top-left corner).
Choose 'Excel Options' at the bottom.
In the 'Popular' category, check the 'Show Developer tab in the Ribbon' option.
Click OK.
2. Insert ActiveX Control:
Go to the 'Developer' tab.
In the 'Controls' group, choose 'Insert' and then select 'More Controls' (the hammer and wrench icon).
From the list, find and select 'Microsoft Date and Time Picker Control 6.0 (SP6)' and click OK.
You can now draw the control on your worksheet.
3. Linking the Date Picker to a Cell:
Right-click on the calendar control you placed on the sheet.
Choose 'Properties'.
In the properties window, find the 'LinkedCell' property. Here, specify the cell where you want the date to be placed (e.g., A1).
Close the properties window.
4. Adjusting Date Format:
The date might not appear in your preferred format by default.
Right-click on the cell you linked to the date picker.
Choose 'Format Cells'.
Under the 'Number' tab, select 'Date', and choose your preferred date format.
Click OK.
Potential Issues in Excel 2007:
There can be instances where the 'Microsoft Date and Time Picker Control 6.0 (SP6)' might not be available, especially if the required ActiveX controls aren't installed on the machine. In such situations, you might need to explore third-party tools or use a manual method with drop-down lists for days, months, and years.
How to Create a Calendar Drop Down in Excel:
1. Enable Developer Tab
Before you can insert a calendar control, the Developer tab needs to be active.
Click on File and choose Options.
In the Excel Options dialog box, click Customize Ribbon in the left pane.
On the right side, check the Developer option.
Click OK.
2. Insert the Date Picker
Go to the Developer tab on the Ribbon.
Click on Insert and from the controls, select More Controls (it looks like a wrench and hammer).
In the list, find and select Microsoft Date and Time Picker Control. Click OK.
Now, draw the control on your worksheet.
3. Linking the Date Picker to a Cell
You'll probably want the chosen date to appear in a specific cell.
Right-click the date picker control and choose Properties.
Find the property called LinkedCell and set it to the cell where you want the date to appear (e.g., A1).
Close the properties window.
Now, when you pick a date from the drop-down, it'll automatically populate the linked cell.
4. Adjusting the Format
By default, the date may not be in the format you want. To adjust it:
Right-click on the cell you linked the date picker to.
Choose Format Cells.
In the Number tab, choose Date and select the desired format.
Click OK.
Troubleshooting:
If you're unable to see or use the Microsoft Date and Time Picker Control, it might be due to not having the necessary ActiveX controls or using a version of Excel that doesn't support it. In such cases, you can consider third-party add-ins or using a combination of drop-down lists for day, month, and year as an alternative.
Wrapping Up:
The Excel calendar drop-down feature is a nifty tool that saves time and ensures accuracy. Whether you're building a schedule, a task tracker, or a finance report, using this function can elevate your worksheet's functionality and user-friendliness. And, like many features in Excel, once you get the hang of it, you'll wonder how you ever got along without it!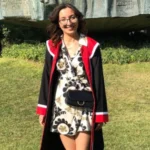 Hello, I'm Cansu, a professional dedicated to creating Excel tutorials, specifically catering to the needs of B2B professionals. With a passion for data analysis and a deep understanding of Microsoft Excel, I have built a reputation for providing comprehensive and user-friendly tutorials that empower businesses to harness the full potential of this powerful software.
I have always been fascinated by the intricate world of numbers and the ability of Excel to transform raw data into meaningful insights. Throughout my career, I have honed my data manipulation, visualization, and automation skills, enabling me to streamline complex processes and drive efficiency in various industries.
As a B2B specialist, I recognize the unique challenges that professionals face when managing and analyzing large volumes of data. With this understanding, I create tutorials tailored to businesses' specific needs, offering practical solutions to enhance productivity, improve decision-making, and optimize workflows.
My tutorials cover various topics, including advanced formulas and functions, data modeling, pivot tables, macros, and data visualization techniques. I strive to explain complex concepts in a clear and accessible manner, ensuring that even those with limited Excel experience can grasp the concepts and apply them effectively in their work.
In addition to my tutorial work, I actively engage with the Excel community through workshops, webinars, and online forums. I believe in the power of knowledge sharing and collaborative learning, and I am committed to helping professionals unlock their full potential by mastering Excel.
With a strong track record of success and a growing community of satisfied learners, I continue to expand my repertoire of Excel tutorials, keeping up with the latest advancements and features in the software. I aim to empower businesses with the skills and tools they need to thrive in today's data-driven world.
Suppose you are a B2B professional looking to enhance your Excel skills or a business seeking to improve data management practices. In that case, I invite you to join me on this journey of exploration and mastery. Let's unlock the true potential of Excel together!
https://www.linkedin.com/in/cansuaydinim/
Tags:
Business Analysis Skills
Data Science
Excel
Excel functions
project management
software development