How to Build Strong Community Over Your Brand in Socials
Customer loyalty is a key element of any business development. A strong community over your brand increases profits and ensures stability. Scheduling management allows you to build a community and connect followers through your posts. Inflact service provides the Instagram post planner tool to help users with planning their content. But first, let's talk more about the importance of time management.
Time Management and its Impact on an Instagram Account
Time management is the process of coordinating all of your tasks and activities for more effective use of your time by setting the key goals and priorities, which leads to better results for your work. Plan and schedule all your Instagram content by using Ig post scheduler. Bring time management techniques to your account. Scheduling provides users the following benefits:
Time saving. Planning content ahead saves your time. You can schedule the posts for a whole week or more and then focus on other tasks.
Connection with followers. The schedule and time of publication increase connection with subscribers. They know when to expect the content and you will have more time to reply to comments. This is a part of community building.
Content improving. Unlike last-minute posting, planning ahead allows you to make your content ideal and think more about trends, hashtags, captions, call to actions, etc.

How to Plan Instagram Posts for Business?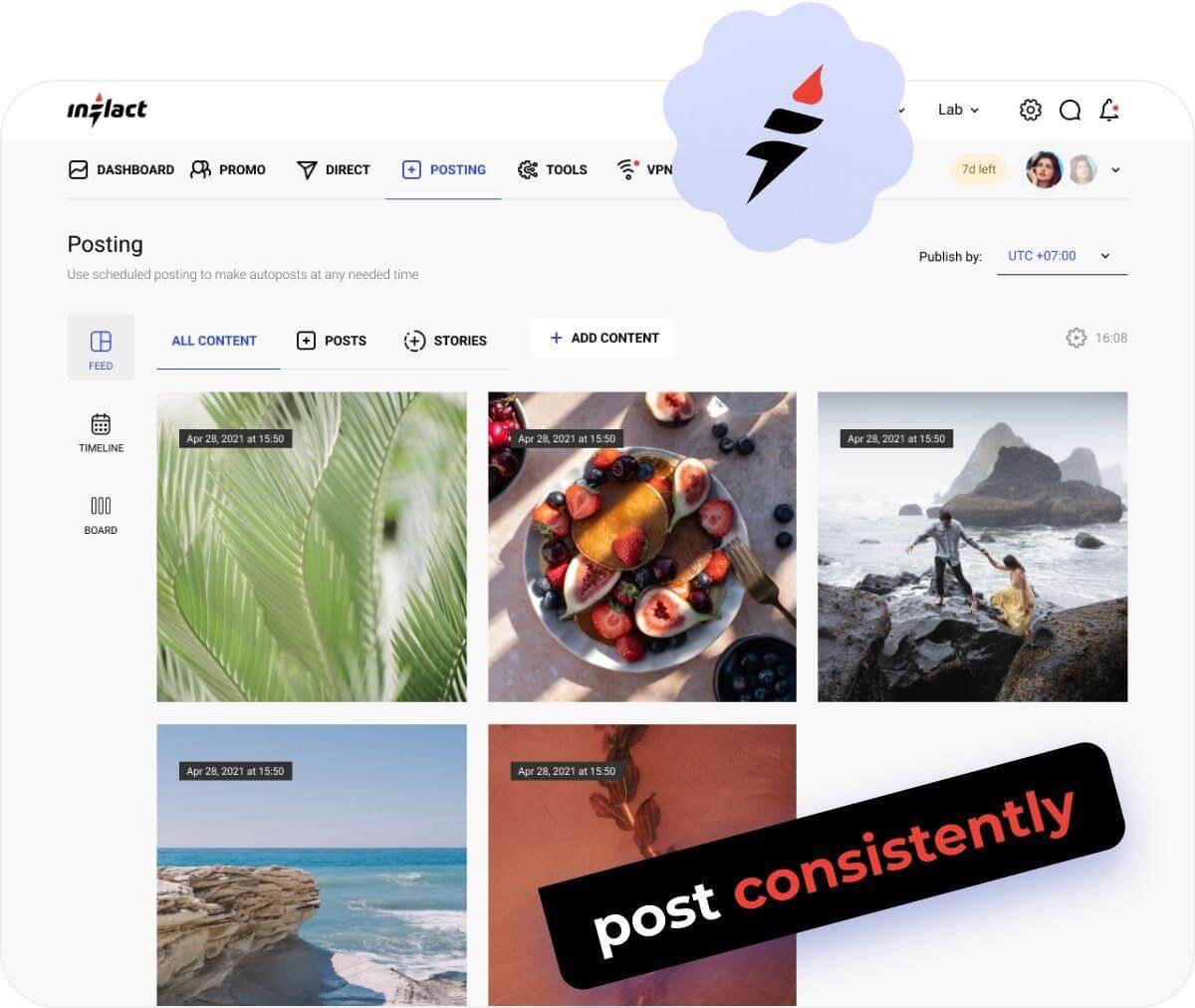 Next tips can help you understand the points to pay attention when planning a post:
Define the goals. Determine what will be the purpose of your post? Reminder of your brand, showcase the new product, or interaction with subscribers?
Make creative content. Create engaging content, focused on your goal. It will be great if you find a way to use trends in your post.
Use popular hashtags. Experiment with hashtags to reach more audiences. However, your hashtags should be relevant to your brand.
Call to action. CTA is a great way to engage with followers and make them purchase your product. Think about how you can use this in your post.
Schedule the content. Use Instagram post and story planner. Choose the dates and time and schedule your content for a week, or even a month.
What is an IG Post Planner?
 Purpose of the Ig post planner app is to let you focus on business by not only scheduling your content for an entire month, but also helping you to gain new followers. The App allows you to add any hashtags, captions, choose any time to post without any limit on the type of content. Also, the app works online on every device, so you can schedule your posts from a computer for more convenience.
How to do schedule post on Instagram post planner online:
Add the content (photo, stories, Reels)
Enter the description, location, hashtags (you can use hashtag generator)
Set date and time for publication
See how your post will look in the feed, make changes if it is needed.
Save publication (you will be able to edit it before actual posting)
Inflact provides you the best and easiest way to use Instagram post planner, so  try to use scheduled posting for Insta right now, save your time  and efforts for different activities.
Conclusion
Running a business is always a challenge with many different tasks. Time management allows you to concentrate and put your efforts on the most crucial things. Let the social media post planner app do its work and help you build a brand community, while you get on with the other aspects of your business de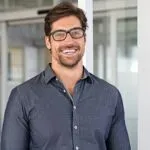 David is a dynamic, analytical, solutions-focused bilingual Financial Professional, highly regarded for devising and implementing actionable plans resulting in measurable improvements to customer acquisition and retention, revenue generation, forecasting, and new business development.