A Lesson Of Design: Guide How to Create a Successful Logo
Are you planning to design a logo for your web design lessons? Unless you know how to design a logo, you are in for a very challenging task. Truth is, this takes experience, skills, and a great deal of creativity. If you want to do it from scratch, you'll need amazing sketching skills, a brilliant idea, and an eye for detail. And how to create a successful logo?
But don't let this challenge turn you away from the idea to create an excellent logo for your project. The right logo can give you a strong visual identity. It can make your draft easily recognizable in the eyes of your classmates. In other words, the right logo can do a lot in building brand awareness.
Why Logo Design is Important for the Brand
Logo is only one element in branding, but it's a highly important one. Unlike other elements that you can change based on how the audience accepts them, this one needs to be done from the start. In most cases, the logo of a business is the center of the entire strategy. If you want the presentation of your logo to be interesting and memorable, getting the best score, you have to try hard.
Think about it this way. When you finish the design process and build your logo, you'll probably want to include it in everything. You'll add it to your web design, print out business cards with it, put it on your office building, and more.
Nowadays, there are thousands of brands competing in every industry, which makes it very important to differentiate yourself if you want to grab attention. Logos can have a huge effect on brand recognition. If you create a great one, people will know that it's your brand when they see it.
Let's see how this works by examples to create a successful logo.
If someone asks you to think about brands like Nike, Google, McDonald's and other famous companies, what pops into your mind first?
It's the logo, of course. That's the visual we all see in our heads when we think of a company with a memorable logo. When it comes to building brand awareness, this is one of the best tools you have.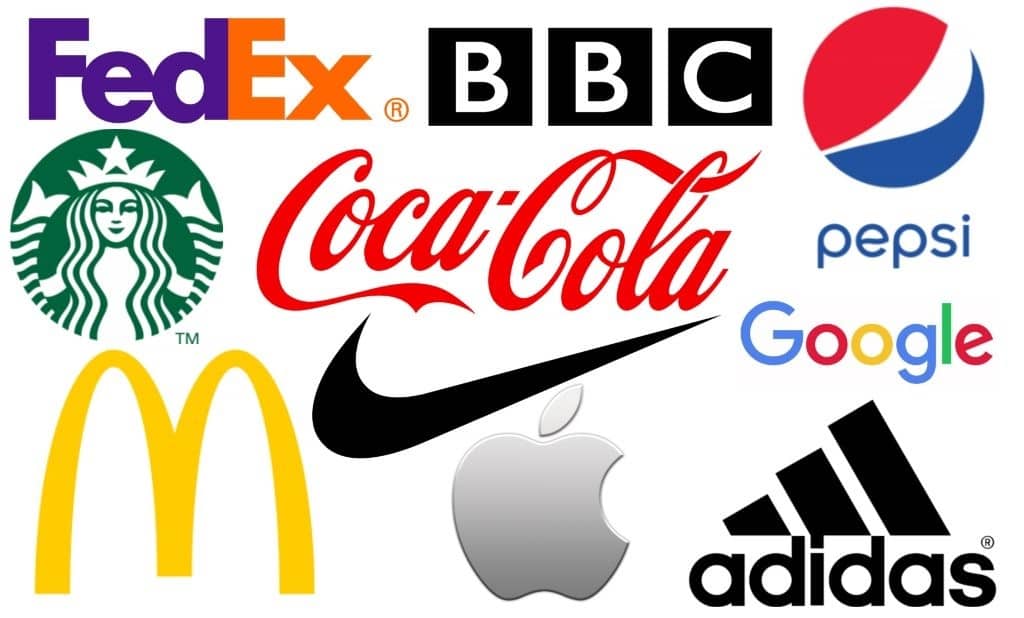 The 5 Steps to Create a Successful Logo That Boosts Brand Awareness
Now that you know how important this is, it's time to get to the actionable part. Here is how you can create a memorable logo that will make people more aware of your brand.
1.     Tell a Story
What is the thing that makes brands stand out in a crowd of many? It's a unique story, of course. This is why the best thing you can include in your logo is an engaging story. Take the time to think about this – what about your company's story would be interesting to your audience. The student must have an idea of why this logo will be ideal. It must have a history to engage your lecturer or user later. Just as biographies are personal narrative essays about yourself and other people, the same the history of a logo is its own representation.
Take for example, Coca-Cola. A lot of their branding revolves around the beverage, but we also see polar bears and a very memorable choice of white script fonts.
That is what you should aim to achieve – a memorable, unique story that people will connect to your brand.
2.     Choose the Main Keywords for Your Brand
Once you have the idea for what you'll include in your logo and what story you will tell, it's time to focus on one very important thing – keywords. At this point, you should brainstorm the most important terms for your brand and your industry and pick your favorites.
A logo doesn't leave much room, so you will need to focus on one to two keywords, and a very short story presented in visuals, choice of fonts, and style.
3.     Use the Right Tool to Create a Successful Logo
Unless you are a design expert with tons of time on his hands, creating that logo will be a very hard and time-consuming mission. Most brands today create their logos with quality tools that facilitate and optimize the process. When it comes to logo designs and amazing customization, MasterBundles is a great logo maker. You can use it to find some design ideas, turn your idea into reality, and create a memorable logo really fast. Another logo maker is Mojomox. You can make an amazing logo in 5 minutes.
Thanks to this tool, you can find templates or create logos from scratch. Just do your research, find a design trend you want to follow, and turn it into reality.
4.     Test Your Logo Sketches with Your Customers
There's no reason to create just one logo at this point and be over with it. You can create several using your ideas and the right tool. The next step would be to test them and see if your buyer persona responds well to your creations.
By doing some testing and analysis, you can figure out which logo best appeals to your audience. Share your ideas with friends, colleagues, family members, and even with some random people that fit your ideal customer profile. Their feedback can help you greatly in making that final decision.
5.     Refine Your Logo and Put It to Action
At this point, you'll already know what logo to use. Give it a final polish. Decide if you want to stick with the color scheme, see if your font is in the ideal size and position, and fix the things you dislike or are hesitant about.
You should also give your keywords one final look, make sure that your logo will fit well in different sizes, ensure that it is of high-quality and will look amazing wherever you put it to create a successful logo.
Once this is done, it's time to put that logo to action.
Create your business cards with it, place it all over your WordPress site, create billboards and signs for your company, etc. Let people see it and link it to your company. Soon enough, when someone sees your logo, they'll instantly think of your company. When they think of your company, that particular logo will pop into their minds.
Wrapping Up: How to Create Successful Logo?
This process will take some time and might seem a bit overwhelming. However, with the right strategy and a good tool at your disposal, you can create a memorable logo that will lead to amazing brand recognition and will be appreciated by your leacturer.
Just take your time and consider all of your options. Remember – there's only one shot at a first logo and you'll do wonders with it if you create something unique and amazing. Good luck!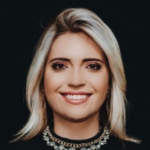 Business Developmeny Manager at PAS InfoCom Technologies Ltd.  Experienced in project management with a demonstrated history of working in the information technology and services industry.
Tags:
design a logo
design a logo for your business
how to create a successful logo