How to Manage Your Restaurant's Reputation
Few markets are as highly reviewed and publicly scrutinized as the restaurant industry. That is because people like to share their dining experiences with family and friends and look to others to determine where they will eat next. The consumer focus has shifted from newspapers and magazines to Google, Tripadvisor, Instagram, and Yelp, meaning a restaurant's online reviews can make or break your online reputation management for restaurants. For this reason, the importance of restaurant reputation management has increased dramatically. 
But what exactly is reputation management? In short, it is the practice of influencing people's perceptions and public conversations about a business and its brand. And in the context of a restaurant business, reputation management shows consumers you are a business worth visiting and helps you create a better customer experience.
With that in mind, this article will look at how you can best manage your restaurant's reputation.
#1 Opt for Restaurant Reputation Management Software
Actively managing your restaurant reputation is crucial for having a profitable business. And naturally, every restaurant owner wants to grow a more positive online reputation management for restaurants. However, things do not go so smoothly all the time, which is why it is perhaps equally important to manage any unsatisfactory customer experiences effectively. 
Taking the time and effort to respond to and resolve them can turn a bad customer experience into a positive one. In addition, a considerable part of reputation management is monitoring and responding to your online customer ratings and reviews. Responding to positive reviews and embracing negative ones as feedback can significantly improve your restaurant's reputation. 
Still, these things require a significant amount of time and energy. Both of them are in short supply in the fast-paced hospitality industry. As a result, you should invest in a good restaurant reputation management software that can help you automate all of these processes, gather essential insights, and improve your operations. The right solution enables you to effectively manage customer feedback, build positive online reviews, manage online ratings and reviews, and save your at-risk customers.
#2 Optimize Your Online Listings
Customers are searching for new restaurants online. So failing to have an online presence is akin to having a 'closed' sign on your door. This is why having a functioning website that includes your location, opening hours, great photos, and a menu is critical to your success. 
When people search for restaurants, they usually do this on Google, so you need to create Google My Business profile. Additionally, your restaurant should also be listed on TripAdvisor for a better restaurant reputation. Users on these and other similar platforms (such as OpenTable, Apple Maps, Foursquare, Bing, and Yelp) provide essential social proof that your restaurant is well-liked. 
Keeping your business listings optimized and up-to-date can also help you beyond attracting customers. As search engines like to provide consumers with trustworthy information, updating and maintaining your listings tells them that you are a reputable business. As a result, your restaurant will be placed at the top of the search engine results page. And your search rankings will significantly improve.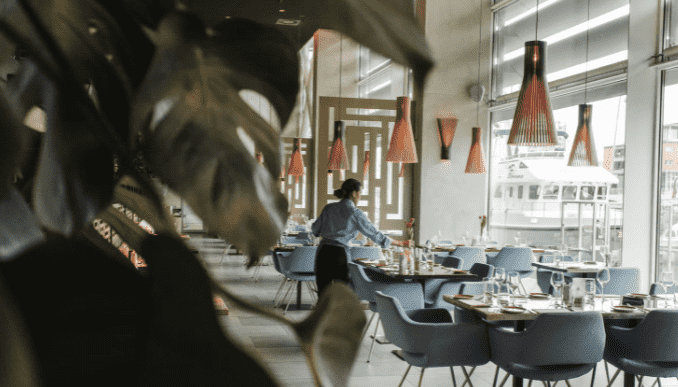 #3 Maintain a Compelling Website
Having a well-designed website that is regularly updated and SEO-optimized will help your restaurant reputation with visitors and search engines. Optimizing your website will improve your rankings in organic search engine results pages, increasing your visitor's number and further spreading the word about your restaurant. 
Here are a few recommendations for improving your website's local SEO:
Use local keywords.

Optimize your site for mobile searches.

Consider starting a blog and adding fresh content regularly.

Include an online booking tool.
Your website is your business's forefront. It's the place where people can find your menu, pricing, and other relevant information after stumbling across your restaurant in a listing or on social media. 
#4 Provide a Fantastic Customer Experience
Online reputation management for restaurants can get you customers the first time. Providing a superb customer experience is the best way to make sure those customers keep coming back and recommend you to their friends and family. 
So what can you do to secure a fantastic customer experience? 
The first step is to understand your restaurants' strengths and weaknesses. What people like about you and what are the most common complaints? To do that, ask customers to give you feedback and analyze it to convert it into actionable insights. 
Next, see if the negative feedback is a person-specific problem or an issue that comes up with many different customers. If it is the latter, it is likely to be a high-impact problem. And you must resolve as soon as possible.
Conclusion
With extreme competition, an excellent reputation can be the factor that differentiates the winners from the losers. So, besides focusing on providing guests with an outstanding experience for your guests, you must not forget to invest time and effort in building a positive business image online.
If you want to be successful in this sector, you must first analyze your competitors' strategies. In order to attract clients, new ideas and trends are often applied in the restaurant industry. And everyone is working hard to keep their company afloat during this unprecedented period of economic uncertainty.
Keep up with the frequent changes by developing and implementing an effective competition analysis approach. This will allow you to remain competitive and keep your existing consumer base. Developing a favorable reputation is difficult, particularly in the highly competitive restaurant sector. But following the measures shown above may pay off in the long term with better reviews, more customers, and more income.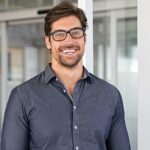 David is a dynamic, analytical, solutions-focused bilingual Financial Professional, highly regarded for devising and implementing actionable plans resulting in measurable improvements to customer acquisition and retention, revenue generation, forecasting, and new business development.
Tags:
how to manage online restaurant reputation
how to manage your restaurant's reputation
restaurant reputation management tips