Boost Productivity in Your Manufacturing Unit with These Tips
Managing a manufacturing unit can be challenging for a number of reasons. With a large number of processes going on at the same time, the need for precision and an airtight implementation arise.
To boost the productivity of your manufacturing plan/unit, you may need to take a few disciplinary steps.
In this blog, we are sharing a few actionable tips that can help managers boost productivity in their manufacturing unit. So, let's get started.
1. Assess and resolve problems as a team
Whenever there's a problem, project managers must start assessments by analysing the workflow. This will help managers quickly identify the problem and work towards solving it.
For clarity, managers should ask themselves the following questions:
Is the workforce suitable and being utilised optimally?

Can the workflow be improved?

Are there any roadblocks in the process execution? How can these be overcome?

Is the manufacturing unit equipped with the right tools and technology? Are the tools precise enough?

How can you optimise the work process and also make it scalable?
Answering these questions will help you pinpoint the problems and also resolve them.
2. Ensure equipment precision
To ensure the utmost productivity and ROI, installing precise equipment for all the tasks is crucial.
Businesses using precise manufacturing tools and technologies can even double their production rate.
If the manufacturing paraphernalia in your manufacturing unit is out-of-date and lacking precision, the manufacturing process will certainly be prolonged.
To squeeze down the time taken, it's crucial for your manufacturing plant to be equipped with suitable metrology equipment that is as precise as possible.
So, if this is lacking, it might be the right time to start looking for high-precision metrology equipment to further optimise your manufacturing process. This will ensure top-notch precision in the process and help minimise the risk of error.
3. Regular maintenance of machinery
Even if you have installed new machinery, suitable maintenance is required on a regular basis.
For example, if you own a fibre manufacturing unit, after every round of material feed and spin, workers are required to clean up the feed rollers, collection bin and other parts of the machine thoroughly.
The reason is feed material deposition around the machine's corners.
Also, the feed may stick around the roller, making it difficult for the next batch to be fed.
Similar challenges can occur across different manufacturing units. So, be mindful and ensure regular maintenance as the machine demands.
4. Ensure employee training
When your employees are well-trained, manufacturing becomes easier and more efficient.
Companies often focus on basic training and later encourage employees to self-study and learn through the process. Although this approach can also create great results, at times, due to lack of training, blunders may occur.
For this reason, it's most important for manufacturing companies to train their employees around the equipment used. Also, it's crucial for companies to give hazard training, so mishaps at the workplace can be avoided.
When employees are well trained, they can give their best to the task at hand, which boosts productivity.
Wrapping up
Manufacturing units and plants can often face challenges in maintaining and boosting productivity at the workplace. The primary reason for this is usually the number of employees working together under one roof. Also, as the job involves more physical work, maintenance challenges can often crop up.
In this blog, we shared a few tips that can help manufacturing plant managers boost productivity at their units. By working together as a team, assessing and resolving problems on time, maintaining the equipment and ensuring precision, a manufacturing plant can give out its best work.
For more useful information, stay tuned.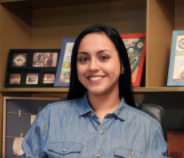 Vice President, İntelligent Design & Consultancy Ltd
Over 12 years of global & rich experience in Portfolio & Program Delivery Management in leading & managing IT Governance, PMO, IT Portfolio/Program, IT Products, IT service delivery management, Budget Management, and more.