Top Upskilling Tips for Project Managers
After the COVID-19 outbreak, we've seen a massive wave of upskilling across the global workforce. People were introduced to a variety of digital tools and processes and so there was a need for more knowledgeable employees. The shift to digital bears a responsibility and an opportunity for you as a project manager. Upskilling is the only way to survive in the market. But it's now easier than ever with the growing number of digital learning platforms and technologies. What upskilling means for project management?
What is upskilling?
Upskilling is a process where you learn new technical and social skills to advance your career. Today, upskilling is imperative for all project managers. According to The World Economic Forum's 2020 Future of Jobs Report, companies estimate that 40% of workers will need upskilling and reskilling to survive the job losses caused by increased automation.
Upskilling is also a great way to create a more impressive project manager resume and increase the chances of being hired in a great position. 
So what are the top tips to improve your project management skills?
Best skill-building tactics for project managers
In its essence project management is all about communication, cognitive intelligence, negotiation, and leadership. This holds true in every sector. Although generic, the skill-building tips below can help you significantly improve your competencies as a PM.

Never give up on adding new tools to your tech stack
Project management technologies are constantly evolving. As a project manager, you have to see technical training as a matter of personal responsibility. Luckily there are ways of keeping up with industry trends and emerging technologies.
First, you can follow industry experts for software advice and insights to upskill yourself. Many experienced professionals talk about technology trends via blogs, videos, tweets, and various other forms.
Some of them even create their own YouTube channels, podcasts, and newsletters. Since these people have vast professional networks, they often hear about emerging technologies before the general audience. 
And they also have the know-how to get the most out of project management tools. They share tips on how to use any software to its fullest potential.
Second, you can create a personal development plan to upskill yourself. Your plan would include a selection of tools you're going to become proficient in. PMs are usually expected to have some knowledge of the following technologies:
Task management and collaboration software, like Google Workspace, Trello, Miro, Jira, and Monday.com;

Workforce management software

such as Deel, Connecteam, or ADP;

Virtual communication tools, like Zoom, Microsoft Teams, Slack, Blackboard Collaborate, and Discord;

Analytics and business intelligence platforms such as Google Analytics, Adobe Analytics, Mixpanel;

Industry-specific tools that will require minimal customization.
Note that there are endless online sources for advancing in these tools, and some of them are entirely free. All you have to do is to devote a portion of your time to improving your tech literacy.
Attend industry events and workshops for upskilling
Industry events and workshops are versatile settings for PMs. Regularly attending events, you can educate yourself about anything related to personal development and your industry. Virtual events bring together experts and peers from around the world, which makes them even more insightful.
In ecommerce, for instance, Chinese retailers are pretty much reinventing the customer experience. Alibaba's Taobao Live shopping event in May 2016, for one, was in itself a new wave of online shopping revolution. Whereas this trend was only adopted recently by several Western brands like Walmart, Tommy Hilfiger, and Douglas.
Peers across the world can inspire you to adopt lesser-known yet powerful approaches and strategies in many areas:
Project management fundamentals

Remote vs. hybrid vs. distributed project management models

Agile, Waterfall, and other project management methodologies

Project management approaches

Project management careers

Change management

Emotional intelligence

Cybersecurity
Try finding workshops and events in fields that you're interested in. Upskilling in specific areas of your choice is the best way to find fulfillment in future jobs. Particularly if you're interested in making adjustments in your career path. 
Training programs could help a lot here as well. TheDigitalProjectManager.com offers a self-paced training program with basic to advanced modules. Make sure to check that out. 
Get your hands dirty with data
Today, project managers need access to accurate performance measurements as they make important decisions. But they often have an enormous amount of data available. That's why there's a need for new approaches to effectively organize and manage it.
As a PM, you have to build data skills that will help you understand:
Who the data is intended for

What important insights can be drawn from it

What decisions need to be made based on the data

How to visualize the data and present your findings to key stakeholders
Experts suggest that AI will take over many jobs in the near future. But to support humans, not replace them. ML, AI, and automation in general will take over labor-intensive tasks. But they will never manage stakeholders, negotiate, or create team bonds that last.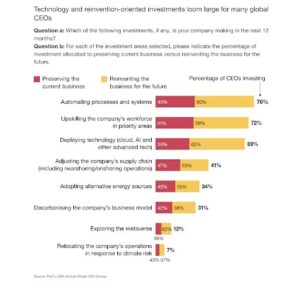 If you want to be ready for the future of project management, you have to initiate the change and guide your team in adopting data science and AI-based solutions. There are lots of resources available online to get familiar with popular data management systems like SQL.
Once you upskill yourself in data science, you can discover ways to constantly improve your processes, and the team's overall performance. You can be the tech enabler in your organization. 
Besides, having some level of data literacy will certainly open doors in future. AI hasn't fully penetrated global markets yet, and most businesses are still not aware of its capabilities. The day it will dominate industries is not far away though.
Then, employers will look for project managers who can lead organizations to navigate the change. And you will be ready to take those opportunities.
Even masters can upskill
If you want to take your project management career to the next level, it's imperative to challenge your skills and approaches to project management. But even if you're a well-experienced manager, you can always learn something new when you're on the hunt for new skills. That's why you have to continue investing time and resources in upskilling yourself and your team.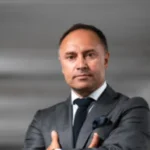 Victor Z Young is a Civil Engineer with 35 years of experience working alongside the executive team of various construction companies. Victor specializes in construction insurance, delay analysis, performance analysis and engineering. He holds a Doctor of Project Management from Northwestern University.
Tags:
how to upskill yourself
project management upskilling
what is upskilling definition