Advantages and Disadvantages of Emotional Intelligence
What are the advantages and disadvantages of Emotional Intelligence in the workplace? Emotional intelligence (EI) is an interesting topic for today's project managers. HR Managers often look for project managers who have soft skills as well as technical abilities. So what makes Emotional intelligence important in project management? Think of a project manager who never controls his temper and when he faces a problem. And think of another project manager who listens to the people with patience, trusts his project team, and exchanges his ideas with stakeholders while managing project tasks. Which of them will be successful? The goal of this article is to guide you on how you can use your emotional intelligence in the different project management knowledge areas and in the workplace.
What is EI?
If you are a project manager with a high degree of Emotional intelligence, you can easily take the advantages of recognizing and managing your own feelings, and other's around you. According to the researches, professionals who integrate key principles of Emotional Intelligence into their daily work, are more successful than their counterparts. Because most of the traits are directly related to Emotional Intelligence, however fewer of them are related to IQ (Intelligence Quotient).
Emotional Intelligence (also known as Emotional Leadership or Emotional Quotient) is the ability of individuals to understand their own feelings and the feelings of others and use this information to guide their behaviors.
On the other hand, one of the disadvantages of Emotional intelligence is that it can be used to manipulate other people to obtain personal gain. Malicious people with high EI can exploit others with lies and create a lot of darkness.
What are the 5 Characteristics of Emotional Intelligence in Project Management?
Let's take a look at the 5 characteristics of Emotional Intelligence to recognize better how it works. According to Goleman's model, it has five main elements.
Self-Awareness: Be aware of yourself, know your strong and weak areas. Without being aware of your flaws and feelings, you make poor decisions.
Self-Regulation: Self-regulation and self-control are crucial in Emotional Intelligence. If you don't manage and control your stress and feelings, you will have poor communication with the stakeholders. You need to steer your negative emotions in another direction and transform your feelings into positive emotions.
Motivation: Motivation is a must-have for a project team. As a project manager, you need to be aware of what motivates you and the project team members.
Social Skills: Social skills are required to establish good communication channels. Leaders are good communicators. Improving social skills will contribute to your success.
What are the Advantages and Disadvantages of Emotional Intelligence?
Advantages of Emotional Intelligence
Emotional intelligence provides many advantages to professionals in project management and in their personal life.
Emotional intelligence in the workplace;
Helps to take control of the conflicts.
Creates a positive working environment and contributes to teamwork
Develops a common vision among team members
Helps to perform successful change management
Helps to control stress
Improves communication and collaboration
Disadvantages of Emotional Intelligence
Although Emotional Intelligence provides many benefits to project managers, the project managers may use the EI for manipulating those around them. If you are fully aware of your feelings, you might be good at controlling your emotions and hiding your true feelings.
In other words, the EI can be used in a negative manner by the manipulators. For example, a project manager with high EI may mislead project executives, board members, and project sponsors to wrong decisions in order to get approvals that would be declined.
Emotional Intelligence in Project Management
So, why Emotional Intelligence matters in project management?
Project managers with high Emotional Intelligence can take the advantage of handling sophisticated projects successfully. Because EI helps you to manage change and deal with conflicts within the workplace. It provides improved productivity and better relationships to ensure success in most of the projects.
Let's discuss how the key elements of Emotional Intelligence relate to the project management knowledge areas with examples.
Scope Management: Effective scope management deals with controlling what is and what is not inside the scope of the project. A project manager with high EI analyzes the project scope better with the contribution of his project team members.
Time Management: Most of the projects have definite dates for milestones. Therefore project teams complete deliverables in a limited time. An Emotionally Intelligent project manager analyzes the situation and manages resource constraints confidently.
Cost Management: Incorrect estimates may lead to wrong decisions within the project team. EI helps you to decide the project cost estimation methods that suit best your project.
Quality Management: Customer satisfaction is an important aspect of project quality management. A project manager with high EI understands project requirements and balances the needs of the team and the customer to complete the quality management processes.
Human Resource Management: Human resource management is the practice of understanding and documenting project roles, responsibilities to organize and manage the team successfully. EI helps you to guide and motivate the project team through the completion of the project.
Communications Management: A project manager with high Emotional Intelligence skills can take the advantage of creating good communication channels between stakeholders and the project team.
Risk Management: There is no risk-free project. EI helps you to conduct brainstorming sessions effectively to understand the root cause of problems.
Procurement Management: The main goal of procurement management is to ensure

that everything required from outside the organization is in place before starting the related project tasks. EI improves collaboration that helps managing suppliers and vendors effectively.

Stakeholder Management: EI is a negotiating skill that helps project managers to negotiate issues successfully.
Integration Management: Project integration management includes processes such as developing Project Charter, Project Management Plan, performing integrated change control. A project manager with high EI brings together the project team members while performing such processes and creating relevant plans and documents. Because he is aware of the technical abilities and the strength of each team member.
Conclusion
As a project manager, you need to possess soft skills as well as technical ones in order to be successful. As discussed above, project management processes are related to Emotional Intelligence. Regardless of the industry, project management processes should be performed successfully in order to reach the desired results. Five main elements of EI are all related to communication, collaboration, motivation, and self-awareness that are vital for successful project management. As a project manager, if you know the advantages and disadvantages of emotional intelligence in the workplace, you will be more successful than your counterparts.
In this article, we talked about the advantages and disadvantages of Emotional Intelligence in project management and the workplace. Hope that it will be useful for the project managers of the future.
See Also
Emotional Intelligence in Leadership
Further Reading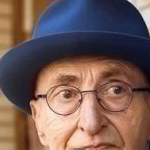 Irwin Michael Reston is an expert who has more than 30 years of experience in optimizing businesses, inspiring individuals and improving human resources departments. He established the BlueLight Consulting Limited to provide learning and training service worldwide.
Tags:
emotional intelligence advantages
emotional intelligence disadvantages
Emotional Intelligence in Project Management
Emotional intelligence in the workplace