8 Tips to Optimize The Stock Images for Your Web Content
Images play a vital role in website engagement. We as humans process images and process the information in our brain 60,000 faster than text. So, it keeps you in no dilemma that you need to optimize stock images well on the web. A website designer cannot take images and plump them on the website without image optimization. You have to optimize the images well and make sure they are not heavy ones. This is solely because it slows the website's speed, which might also lower your rank on SERPs.
So, today to help you out and guide you through the best optimization process of images, we have handpicked six super tips. These are effective and will make a massive difference on your webpage. Let's check out the following:
1.  Select High-Quality Images
Most people do not consider this point and end up adding pictures which are of low resolution. But if you want your web content to rank well on SERPs, it's essential that you add images that are high resolution. And also learn to optimize stock images.
When you add images that are of low-quality, you can increase the bounce rate. And for that, we always recommend our users to use content images of high resolution.
2.  Image Optimization Auditing
When you undergo an image optimization auditing, you will be informed about the sections you need to improve. You can always begin by starting the inventory images on your website. Through this, you will know if your website has too many photos or not. Plus, you will also know if the formats present in the images are proper or not. This will help in boosting up the loading speed of your page. So, your starting point is by auditing the images.
3.  What's the Perfect Image Format to Optimize Stock Images?

Well, if you've dealt with images before, you are aware that images come in variable formats. And one of the common types is PNG. However, even though they happen to be excellent in quality, you have to ensure that it does not make your webpage slow.
Ideally, for images, you can choose the JPEG format. But be sure to compress them well to optimize stock images, as you don't want to blur them out too much.
4.  Compressing & Resizing

If you are a frequent person on the internet, you are probably aware of instances where an image takes forever to load. Many times, it loads part by part, which makes it evident that the picture is too big. And in this case, you can take the help of compressing and resizing.
So, now that you know this, you must be wondering how you must do it? Well, for that, you can always trust tools that help you to resize and optimize stock images. Also, you can crop images to reduce the MB. Ideally, a 200 MB file is fine for a website.
Compressing an image will help you in the file size reduction. However, you must note that you might sometimes end up compressing it too much, which will distort the image. So, make sure you compress it to a point where it does not distort.
5.  File Name & its Impact On SEO

We often overlook this factor, but the image's file name matters massively. Any step towards adding info or image on your website must aim significantly to ensure that you are at the top of all rankings.
When you upload an image, it looks relatively like a random amalgamation of numbers and alphabets. And most people ignore this and upload the picture like that. So, make sure you are giving the images relevant names to optimize stock images. Such as using keywords and your website key terms. This will make a massive difference in your ranking overall.
6.  Lazy Loading Helps in Optimization

Well, this requires no further explanation. Just as you see the name of 'lazy loading,' the thing is the same. Rather than having the entire image load all at once, this lets the image slowly unfold.
When the visitor scrolls down, the image will slowly reveal. And this makes it optimizable and saves bandwidth as well.
7.  Mobile-First Image Optimization

Currently, people use their smartphones much more than they sit on a PC or laptop. So, according to the SEO strategy, you must put up images that look good on phones since such devices create loads of traffic. And to do that you should also optimize stock images for mobile content.
8.  Selection of Alt Tags and Image Titles
Search engines like Google and many more are not able to process or read the pictures only. So, in this case, you would have to add text descriptions which are commonly known as alt tags.
If you are unable to compress the images correctly, then downloading becomes a problem. And in such situations, the alt tags come up. Moreover, if the images are able to process correctly, many times, the text-to-read option will be able to read the alt tag that will make it easy for you to understand what the image is about.
Always consider puting alt tags and image titles, if you are thinking about increasing the ranking of your web content. Ideally, the use of keywords in this case is best.
Final Thoughts to Optimize Images for Web
As we come to the end of our blog today, we hope you know exactly how to optimize your images and what you need to do. So, go ahead and incorporate these ways and see a massive difference in your rankings and website traffic.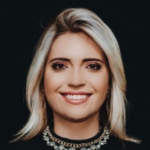 Business Developmeny Manager at PAS InfoCom Technologies Ltd.  Experienced in project management with a demonstrated history of working in the information technology and services industry.
Tags:
how to optimize images
how to optimize stock images
image optimization program
image optimizer