How to Get New Clients for Your Immigration Law Firm
Running an immigration law business is a challenging undertaking, especially if you don't have enough clients. Attracting business to a law firm is the only way you can grow and succeed. Getting new clients can be a big challenge for any practice, but not impossible. Immigration law firm is a very important legal branch, but it does require some strategies to attract clientele. However, as long as you're good at what you do and you use the right tactics, you will be able to draw the attention of the right people to your law firm.
Start a Blog
Blogging is a great way for any business to attract new clients. Blogs have come a long way since they first appeared online and now they're a trusted source of information for many people all over the world. That's why you need to have a great blogging strategy.
It's not enough to just post any type of content. The articles you publish need to be well-written, provide useful information to your target audience, and show you're an expert in immigration law. If you can't produce well-written content, hire a writer who can.
If you publish articles on topics that are interesting to your potential clients and stick to a publishing schedule, your website will also seem more legitimate. As much as 68.52% of bloggers agreed that blogs add credibility to a website.
When you have a blog, more people will come to your website and you can use that to your advantage. If you implement an immigration law software with a built-in CRM, it will recognize these visitors as leads to whom you can later follow up with and convert them into clients.
Use Social Media With Immigration Law Firm Profile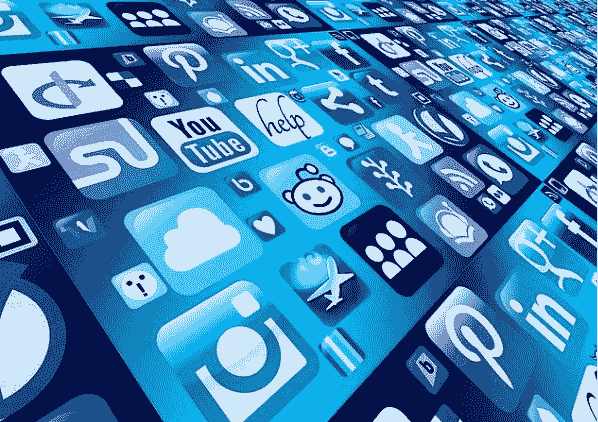 Businesses in all niches have a presence on social media and more and more law firms are using social media strategies to attract new clients and draw attention to their practices. With over 4.5 billion active social media users, you can be sure that your future clients are on at least one platform.
To create a successful social media strategy, you need to choose the ideal platforms for you and use social media tools for digital marketing. Think about what would make sense for a law firm to use and create profiles on those platforms.
For instance, one platform you can't go wrong with is LinkedIn. As this is the only social media platform for businesses and professionals, having a presence on it will allow you to attract people who are looking for someone in your profession.
Additionally, you can use it to make connections with other people in your industry and create meaningful business relationships that can help you down the line.
A good tool that can help you with lead generation and finding new clients on LinkedIn is LinkedHelper. It allows you to grow your network by inviting targeted connections, building smart message chains, managing contacts, and much more. If you want to learn more about this tool, you can visit the site and see how it can help you with your LinkedIn campaign.
Display Client Reviews
There is only so much you can do by yourself to prove your immigration law firm is a trustworthy business. While the marketing strategies you use will attract potential clients if they're good enough, most of the time the reviews from your previous clients will be the ones that decide if you get more business.
Client reviews are one of the most important tools you can use to showcase your firm's worth, client skills, and legal powers. If you have enough successful cases and your previous clients rave about how helpful your team has been, it's going to help generate trust.
Make sure that all of the positive reviews and testimonials you receive are displayed on a visible part of your website. If possible, include the names and the pictures of the people who left the review because that makes it appear more genuine.
Additionally, there are websites that are devoted exclusively to client reviews for all sorts of businesses, including law firms. Do some research to find out what websites allow visitors to rate law firms and direct your satisfied clients there.
Create Videos For Your Immigration Law Firm
Videos are the most engaging type of content. Creating video content for your immigration law firm will provide you with the opportunity to show potential clients the people behind the company. You can use them to provide important information and answers to the questions you get asked frequently.
Immigration law firms that want to attract clients nationally or are located in a large metropolitan often publish videos on YouTube to promote their business. While this isn't a tactic for everyone, you should still create videos and post them on your website and social media platforms to grab people's attention.
Videos are one of the most popular types of content because people are visual beings. You'll probably draw more attention to yourself with a well-produced video than with anything else.
Conclusion
Getting new clients sometimes feels like an uphill battle. But even though it can be challenging at times, there are still ways you can achieve this goal. As long as you're good at what you do and know all the best ways to send your message out into the world, the right clients will easily find you.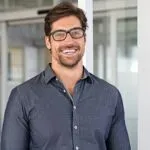 David is a dynamic, analytical, solutions-focused bilingual Financial Professional, highly regarded for devising and implementing actionable plans resulting in measurable improvements to customer acquisition and retention, revenue generation, forecasting, and new business development.
Tags:
find a immigration law firm
immigration law firm near me
us immigration law firm