5 Simple Ways to Improve Your Billing Processes
Billing can be a tedious process for businesses of all sizes. Most businesses spend a lot of time sending invoices to their customers yet they are not guaranteed of getting paid on time. That notwithstanding, billing is one of the most critical processes in businesses. This means that they should try as much as they can to not only improve the process but also make it efficient. But how to improve your billing process?
You need to ensure that you have money coming in for your business to be sustainable. You will need to pay bills, wages, taxes, and other things that help you run your business daily. So, how can you improve your billing process?
Use Software That Includes a Billing Solution to Improve Your Billing Process
Advancements in technology have left businesses with no option but to implement different software applications that automate their workflows and make things easy for their employees. But are these applications suited for all processes?
To improve your billing process, you need to make sure that you are using software that comes with a billing solution, for example, EHR Software in Healthcare. Healthcare providers are now using software for EHR billing and coding that has simplified and improved their billing processes compared to what they had before.
That is just one example. There are different software applications designed to cater to the needs of various industries. Before choosing one for your business, get a free trial or test it to ensure that it covers and improves your billing process.
Your Invoices Should Be Easy To Understand
You do not have to spend hours designing an invoice, but a good design is important. Have you ever received an invoice that was difficult to understand? When this happens, most customers put such invoices aside, something that can translate to late payments.
Improving your billing process demands that you design easy-to-understand, uncluttered, and clear invoices. Such an invoice has a higher chance of getting paid compared to one that is not easy to read.
Poorly designed invoices use small or hard-to-read fonts, too much or disorganized information, and too many colors, among others. These are things you need to avoid at all costs to make things easy for your customers.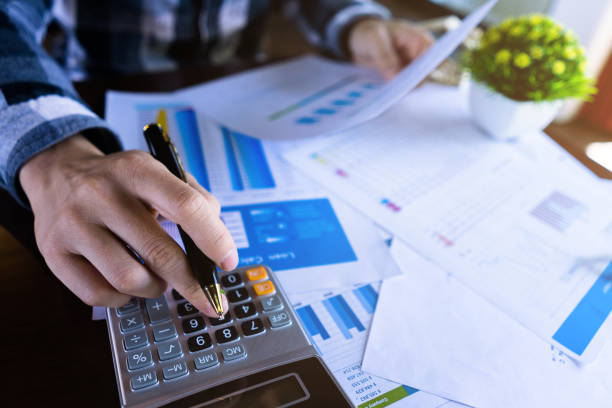 Use Cleat Payment Terms to Improve Your Billing Process
One of the most important things for clients is the terms and conditions before they can make any payment to a business. Even though just a small number of customers take time to read these terms, you should always make sure that you have them.
Terms explain different policies, conditions, and rules that you follow when working with or receiving money from clients. This way, your clients will understand what is required of them and what to do in case something goes wrong.
You can even ask your clients to read the terms and see what they might not be happy with. If they would prefer other modes of payment, then discuss this with them and find out what you can do to help them.
Easy-to-Use Online Portals
One of the challenges facing eCommerce businesses is building an easy-to-use online portal especially when it comes to payment processing. For instance, you will rarely find customers abandoning shopping carts with an easy-to-use online portal.
You might have state-of-the-art products that do everything that they promise to do. This might drive a lot of traffic to your eCommerce portal. However, no matter the products you have, customers will leave without payment if they get frustrated by your checkout pages.
The best online portal does not ask customers for irrelevant information. For instance, if you do not make deliveries, why would you want a customer's address? In addition, it should explain any errors well and show that it is secure.
Optimized Billing Dates
When is the right date for you to send an invoice? Most businesses send their invoices the moment they get a job. Even though this is a good idea, it is not always good. You need to optimize your billing dates to improve your billing process.
For instance, if you send invoices every week, the best time to send them is over the weekend. Those who send their invoices every month should consider sending them on the first day of the month.
This can help you with cash flow. Optimizing your invoicing dates as discussed above improves the payment time. Customers are likely going to pay your invoices faster compared to sending them any day that you feel like.
Your billing process is a sensitive part of your business. You should do everything you can to improve and make the process efficient.
Summary on How to Improve Your Billing Process:
Your customers may choose from a wide variety of payment options, including credit cards, checks, bank transfers, and digital wallets. You should aim to provide as many payment alternatives as you can rather than a strict bill processing system that only accepts a few types of payment.
A useful technique to find issues you may not see is to test your invoice with some of your customers. Many businesses use focus groups to assess their goods and services. Customers of all ages and backgrounds might provide insightful comments and suggestions when you ask them to examine and rate your bills.
Every time we get in touch with a client or customer—whether it's via an invoice, an email, a letter, or a phone call—we want to persuade them to take some action—buy our product, give money to our organization, or visit our restaurant, for example. Naturally, we anticipate that when they get our bill, they will pay it.
We may wish to add more "calls to action" to the billing procedure. Customers sometimes have brief financial difficulties, but they may not feel comfortable phoning to inform your business of this. They could be persuaded to accomplish it by an encouraging call to action.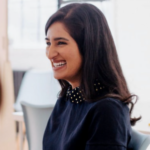 Ananya Prisha is an enterprise level Agile coach working out of Hyderabad (India) and also founder of High Level PM Consultancy. Her goal has been to keep on learning and at the same time give back to the community that has given her so much.
Tags:
billing process improvement
how to improve billing process
improve your billing process