5 Reasons Training Programs Will Benefit Individual
Over time, instruction has been confined to the four walls of the classroom, with a monotonous learning schedule and uncomfortable seating arrangements. However, with the development and advancement of technology, we are able to bring learning to your smartphones attend your classes where you're comfortable, your bed, a library, etc. As long as you have access to the internet, you will be privy to expert job training programs.
With that simple note in mind, read on to discover 5 Reasons training programs will benefit the individual.
1. Improve your skillset
Training Programs are important to keep your skills, information, and views up to date. In today's fast-paced world, you'll go through this customized learning opportunity to match future demands. Many freelancers and experienced professionals use these courses, to advance their careers or to commence career transition, and develop highly sought-after abilities in the industry.
After all, the more the accomplishments, the better your CV.
More importantly, many training programs are available online. An online course allows students to have more interactions with their teachers. In addition, instructors require virtual learners to pass some regular tests so that they can assess their strengths and past knowledge. These tests aren't as pressurizing as exams and make students more comfortable with the interesting activities available. As a result, knowledge gaps can be recognized and remedied sooner. Thus, guaranteeing better results with exams all conducted through a flexible course.
2. Flexibility
The main advantage of training courses is the flexibility it provides. It works amazingly well with a student's or an employee's activity-filled schedule. These programs often provide flexible timings and new information, or information required for that particular institute. They teach you according to new trends and updated information so that you can adapt and be flexible according to what your situation calls for.
You can also attend these courses at any hour, at any place. This also allows for a lot more freedom when compared to an offline course. You can also opt for a year course, a 6-month course, etc. Through online training programs, you can avail of short courses. Ensure to research all the criteria for an online course before you apply. A simple training program can improve the employee's value and prepare them for greater responsibilities down the line.
3. Cost-Effective
It's no surprise that e-learning is less expensive than the exorbitant fees charged by academic institutions for academic programs. Reasonably priced courses are a great saving in the long run. In addition, your flexible schedule can help you do a day job, so you can earn while learning. Thus, there will be no need for loans to receive an education. Some platforms even provide various discounts and offer for their courses.
4. Individual Attention
As mentioned before, Job Training Programs offer better connection and interaction with your instructor. Since you do not know this person well enough, it may also be easier to be frank with them. All your inquiries can be easily and directly answered through any comfortable communication platform. You do not need to worry about the simplicity of your question or the elements of foolishness it contains, as this will be between only you and your teacher. Thus, this greatly improves your learning opportunities. Therefore there is a dynamic interaction between the two, and it is also student-centered.
The benefits of professional development for a company are numerous. Trained employees have better chances of internal recruitments and promotions. This is a cost-effective approach, as recruiting fresh people is costly. Plus, they can get right to work because your current staff is already familiar with the firm's management and style. It also addresses important topics apart from work ethics, like communication, customer service, human relations, computer skills, etc.
5. Boosts Satisfaction
There are numerous benefits of professional Job Training Programs for a business, but staff training greatly influences an employee's professional advancement. Employees are driven to develop their skillset when they believe their company is assisting them in doing so, which improves their job satisfaction and performance. In addition, training problems prepare the learners for performance evaluation and guarantee good results.
How to Choose Job Training Program?
No matter if you're looking to gain new skills in order to obtain your ideal job or you're ready to start over with a fresh start, job training is an essential first step. How can you choose the most appropriate training program for your needs?
If you are considering enrolling in a job training program, here are some things to keep in mind:
What do you want to achieve in the future?
Knowing your ultimate objectives can assist you in developing a strategy for achieving them. You may be as vague or as precise as you like with this step, but it will provide you with a rough notion of what you need to accomplish next in order to go forward. You'll need some form of training course to bring yourself a step closer to your objective. What kind of training course will you require?
What do you want to accomplish as a result of your training?
If your computer skills need to be refreshed or you want to learn a new computer software, we can help. Is it necessary to have special certificates in order to get the job you want? Would training in communication, time management, and customer service help you develop the soft skills you require? Choose a training course that will help you achieve your goals, whatever they may be.
Is the training schedule something you can handle?
When it comes to selecting a training program, we must sometimes be pragmatic. Although it may seem simple, selecting a software that is suitable for your schedule is critical. Are the course run times convenient for you? Is it possible for you to fit it in with your other responsibilities within that time period?
Conclusion on Job Training Programs
Thus, with these points in mind, we hope you consider taking up online programs somewhere down the line. You can avail these diverse, easy programs from various platforms and be taught by professionals. Good Luck!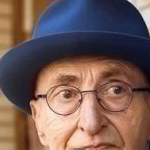 Irwin Michael Reston is an expert who has more than 30 years of experience in optimizing businesses, inspiring individuals and improving human resources departments. He established the BlueLight Consulting Limited to provide learning and training service worldwide.
Tags:
choosing online training programs
how to choose training programs
job training programs