5 Great Demand Generation Strategies That Work
The marketing game has significantly changed in the past few decades. The strategies that are in trend now, might go extinct faster than you expect. This ever-changing landscape has given rise to different opportunities for businesses to bring their products to their target audience. Digital marketers are constantly on the lookout for new lead and demand generation marketing processes that give proven results to their customers. Here in this article, we analyzed and compiled a list of B2B demand generation strategies that give you results from the get-go. Read on to learn more.
1. Create a Brand
Nowadays, every little information about a business can be found online. And customers make full use of this opportunity to learn everything about a business before making contact with them.
This means you need to have a brand that impresses your audience to have a successful demand generation strategy. The following are some of the things you should take care of to create a brand image to foster B2B demand generation marketing.
Understand Your Brand Identity
A brand is the identity of your business. It includes anything from logos, business cards, tones to social media posts. Hence, conveys your brand's story and how employees and customers feel about the particular brand. It also includes the Unique Value Proposition (UVP) of your business.
Make sure to determine your brand identity in your early days and express it uniformly through all channels.
Design an Ideal Buyer Persona
Now that you have a grasp of your brand identity, you can go about designing your ideal client persona. 
An ideal client persona is a fictional representation of a person who will gain the most advantage out of using your products/services. Your products are the best fit in terms of solving their problems.
Make sure to create such a profile with detailed analysis on their buying behavior, pain points, demographics, and so on. This will help you to understand how best to add value and sell to them.
Curate Content for Your Ideal Audience
Now that you know your ideal client's pain points, content creation becomes easy. Use these pain points and create content that solves their problems and adds value to them.
By doing this, you gain their trust and establish yourself as a thought leader in your industry.
2. Outsourced Demand Generation
Many benefits can be reaped by outsourced demand generation. Some of the reasons you should consider outsourcing are as follows:
Hiring, training, and maintaining a team solely for this purpose can be expensive. Instead, when you outsource it, you would be able to avail their expertise at a much less expense.

Your lead and demand generation marketing team will know too well about your product. They might overestimate your audience's understanding. Getting a third-person perspective on marketing can deliver the message better.
3. Decide on Acquisition Channels
Once you get started on creating content that matters to your ideal audience, the next step is to promote and advertise them through various channels.
When choosing channels, you will have numerous options available around you. From social media channels to podcasts; there are unlimited possibilities.
But when choosing a channel for promotion, make sure it aligns with the persona of your ideal client. 
For example, if you have a fashion brand, promoting your products on Instagram, Pinterest and Youtube makes more sense. Since most of your target audience is hanging out in these social media channels, this is where your advertisements should be too.
A website is mandatory. Whatever channels you choose to promote your product, never forget having a website. Because websites are where a customer can find A to Z information about you.
4. Build Trust and Authority
When a customer associates a good feeling with a brand, they become loyal and life-long customers to the said brand.
This is why building trust, authority, and confidence is a necessity in today's world. Thankfully, you can achieve this by taking a few initiatives. We have listed some ideas here for you to use in B2B demand generation.
Show Your Authentic Self
Is there a cause that your business wants to support and promote? Then, do it!
Progressive companies who go out of their way to support a social cause are a great boost to your brand image. Customers want to see this side of your business to feel connected to you and trust you.
Share customer success stories and reviews of your products to make your audience understand that your business is worth their time. When customers themselves put in a good word about you, then your prospects will trust you as well.
Include Influencer Marketing
Influencer marketing allows you to reach a market of the younger generation who do not like being sold to using the traditional method. It also allows you to generate content authentically from a third-person perspective.
Based on your budget, you can choose small-scale or large-scale influencers. You can send them sample products and a pamphlet with basic information which they use to promote you.
Influencer marketing has a higher chance of influencing the audience and increasing your exposure as they already have an established following that trusts them. You can also give them affiliate links, thus giving them the motivation to sell your product.
5. Provide Value to Your Customers
Give your best content for free. Make sure it provides value to your customers. So that they will think, if they are giving such valuable content for free then imagine the benefits if I pay for their services.
This way your customers know you are an expert in your niche and will convince themselves that you are worth every penny.
Make sure to conduct extensive research on the needs of your customers and curate content for them. Publish the content for free and let them understand the value you can provide.
Free content can be anything from ebooks, courses, or social media posts and carousels. You can decide the kind of content that you want to give them for free.
Final Thoughts on B2B Demand Generation Marketing
Demand and lead generation can be easy if you have a system in place. But designing them can be quite a complex process.
You can always do these processes yourself if you have the time and resources to experiment. However, if you are short on resources it is advised to outsource these projects to lead generation service. Since the ROI in these projects will be high, hiring an external company is worth the investment.
Did you like this article? Tell us in the comments below!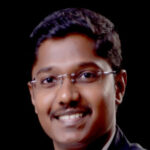 Dan has hands-on experience in writing on cybersecurity and digital marketing since 2007. He has been building teams and coaching others to foster innovation and solve real-time problems. Dan also enjoys photography and traveling.
Tags:
B2B demand generation marketing
demand generation vs lead generation
what is demand generation