5 Best eCommerce Strategy and Practices for 2022
In the world of eCommerce, where the eCommerce marketing strategy trends are constantly changing and the competition is fierce, knowing the best practices will give you a competitive edge and an opportunity to start the year off with a bang. In 2022, eCommerce revenues are projected to grow to $5.4 trillion, so if you want to remain successful, you'll need to keep up with the changes in eCommerce strategy and see what you can do to improve your eCommerce website. 
What is an eCommerce Marketing Strategy?
The process of attracting traffic to your business, converting that traffic into purchases, and making your brand accessible to the public is known as eCommerce marketing strategy. eCommerce marketing concepts are dynamic; as the industry and audiences change, so must your plan in order to maintain the highest ROI rates. Half the fight is won when you choose the correct plan and customize it to get the outcomes you want.
Establish industry standards for your goals, such as click-through rates, search engine rankings, conversion rates, and so on. Because eCommerce website marketers don't employ the same marketing strategies as traditional brands or brick-and-mortar businesses, your eCommerce marketing strategy should be unique as well.
In this article, we're looking at the best eCommerce practices that you can use to grow your store in 2022.
1. Build a Mobile App As a Part of eCommerce Strategy
When developing your eCommerce strategy for 2022, be sure to give priority to the mobile experience. According to research, 69% of Americans shop online, and a whopping 49% of them exclusively use their smartphones for online shopping. Because of this, optimizing your eCommerce website for mobile is crucial.
But while having a mobile-friendly website is a good starting point, having a mobile app offers even more advantages to your business, including better user experience and ease of use, a smooth checkout process with multiple payment options, and an option to use the app as a marketing channel
But how to create an app that will make your e-store stand out? Regardless of how complicated it sounds, building an app is no longer a tedious process that will drain your budget. A DIY app maker is a platform that even people with little or no coding experience to create apps can use. Featuring drag-and-drop functionalities and pre-set templates, app builders are a cheap, time-saving option for creating a mobile app.
2. Have a Social eCommerce Strategy
As more and more people are turning to social platforms to look for products and discover brands, companies are increasingly trying to meet customers where they are. Social commerce sales are expected to grow to $79.6 billion by 2025, which means that social networks should be regarded as a very important channel for sales and marketing.
When creating your social commerce strategy, consider leveraging paid ads and in-app shopping features to increase sales, using livestream shopping to showcase your products, sharing user-generated content to engage your audience, and working with social media influencers to broaden your reach. 
3. Add More Customer Support Options
This year, pay special attention to the quality of interaction between the shoppers of your eCommerce website and your staff. When customers have questions or require help, your team must respond quickly and help resolve issues efficiently. 
Email and phone remain standard support channels, but you should also consider taking advantage of AI and automation to enhance the customer experience even more. Chatbots are a great example of this. They can communicate with shoppers via a live chat interface, providing instant 24/7 customer support.
In addition, be sure to leverage your social media accounts as customer support channels. Communicate with shoppers directly on Instagram, Facebook, and other platforms to resolve their issues and increase engagement.
4. Polish Your Email Marketing Strategy
In 2022, email marketing should be the centerpiece of your eCommerce strategy. However, despite what many marketers believe, you shouldn't ask for signups right after generating leads. Instead, ask customers to subscribe to your newsletters, blog updates, and special offers. This way you'll ensure that people who join the list and truly interested in your offering and, as a result, are more likely to become buying customers. 
The next step is segmentation. Divide the audience into subsets and then create a personalized campaign for each subset. For instance, if your store is selling pet supplies, each of your subsets might include shoppers who own a particular type of pet. You can use email to let dog owners know about special offers on dog food or send cat owners useful content on feline diet.  
5. Take Advantage of Emerging SEO Tactics for eCommerce Strategy
As you might already know, most people discover brands and products through online searches. This makes search engine optimization an absolute must. Keywords remain the main component of any effective SEO strategy, but this year, you should leverage emerging search technologies like voice search. 
To help people find your online store even when they're searching without a screen, consider conversational use of keywords. You can achieve this by creating blog posts that answer common queries. For instance, instead of creating an article titled "Human Foods Dogs Can Eat", use "Which Human Foods Are Safe for Dogs to Eat?" 
Videos can also be optimized for organic search results and boost traffic by more than 150%. Focus on creating videos that resonate with your customers and help them make buying decisions, such as explainers, tutorials, and unboxing videos. To ensure search visibility, use thumbnails and titles that catch people's attention. In addition, integrate keywords into titles, tags, and transcripts. 
Final Thoughts
By implementing the best practices for 2022, you are putting your eCommerce store in a good position to succeed. Be sure to follow our tips and implement them into your overall eCommerce strategy this year. This way, you'll be able to maintain profitability and grow your e-retail business to new heights.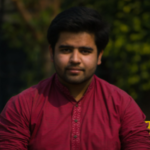 Adhar Dhaval is experienced portfolio, program and project leader with demonstrated leadership in all phases of sales and service delivery of diverse technology solutions. He is a speaker sharing advice and industry perspective on emerging best practices in project leadership, program management, leadership and strategy. He is working for the Chair Leadership Co.
Tags:
E-Commerce
ecommerce
ecommerce saas
ecommerce website
ecommerce website services