10 Things You Must Do Before Hosting a Webinar
Are you ready to level up your marketing game and host a killer webinar? You're not alone. Plenty of savvy marketers are already harnessing the power of webinars to generate leads and boost sales. In fact, over half (53%) are singing webinars' praises as the most effective top-of-the-funnel strategy out there.
But before you jump in headfirst and attempt to get in on the action, there are a few crucial preparations you need to make to ensure your webinar is a total slam dunk. Don't stress though, we've got you covered with 10 must-dos that will guarantee your webinar is a success.
Test your tech before hosting a webinar
First of all, it's time to do a trial run and make sure all your tech is up to scratch. Put yourself in the shoes of a potential attendee and test out the entire process from start to finish. Try signing up, downloading the materials, joining the webinar, and participating in any Q & A activities. This will help you make sure there are no technical issues so that your attendees don't experience any hiccups on the day.
You also need to run a quick web cam test, as well as some checks on your microphone, and any other audio equipment you plan to use. You don't want any ugly surprises when it's time to go live!
Ensure a strong internet connection
Nothing is guaranteed to scupper a webinar quicker than a dodgy internet connection. Before your event, make sure you're in an area with reliable Wi-Fi or that you have a strong cellular signal if needed.
You'll also want to ensure that any attendees joining via mobile devices don't run into connection issues either. If the webinar is password protected, make sure to provide the details ahead of time so that your guests can get online without a hitch.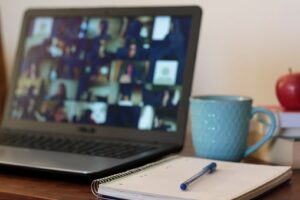 Create an engaging and informative agenda
When hosting a webinar, it's essential to have an organized plan in place that keeps your audience engaged and interested. Outline the topics you'll be covering and give everyone a rough estimate of how long each section will take. This will help them stay concentrated and avoid distractions. Plus, don't forget to include a Q&A session where attendees can ask anything! This is sure to capture their attention and keep them eager for more.
Make sure to give people an idea of what type of content they can expect so that they are well-prepared for the session. The more interactive and engaging you make the webinar, the higher chance there is that participants will actually stay until the end and really gain something from it. Interactive elements such as polls or surveys work great for this purpose too!
Prepare visually appealing slides
When it comes to creating slides, you want your presentation to be informative and visually attractive. To maximize engagement, use images or videos whenever possible and keep text limited to the essential points that need to be made.
Be sure to practice with your slides ahead of time so that you know exactly what's coming next, as well as any particular points that need special attention. This will help you stay focused and make sure your slides don't turn into an overwhelming jumble of words.
Share additional resources
It's likely that you'll have some content that won't fit into the webinar agenda. Don't let this material go to waste! Instead, provide attendees with additional resources they can explore after the event. This could be links to blog posts or podcasts, ebooks, infographics, and more.
Offering these extra materials will give people something to explore further and will make them feel as though they have gained even more from the webinar.
Practice your presentation
Practice makes perfect when it comes to giving a presentation, so make sure to spend some time practicing. This will help you feel more confident and prepared on the day and ensure that your delivery is professional.
It's also important to practice speaking at the right pace. You don't want to go too fast or too slow – find a happy medium and practice keeping to it on the day. If you are nervous, it might be a good idea to practice with a friend or colleague who can give you some honest feedback.
Promote your event
It's critical to start promoting your webinar as soon as possible if you want people to attend. Consider sending out email campaigns, posting on social media platforms, and creating a website with all the details like the date, time, and agenda of the event.
Make sure you also provide any additional resources so that they can get the full picture before deciding if they want to take part or not. After all, if nobody knows the webinar exists you will likely find that you are presenting to an empty room.
Prepare for questions before hosting a webinar
One of the key differences between webinars and traditional presentations is that you will often be taking questions from your audience. This two-way communication can be exciting and engaging, but it can also be daunting if you are underprepared. To make sure you feel confident on the day, prepare some responses to commonly asked questions or ask your colleagues for help if you need it.
Have a backup plan
Things don't always go as planned, so it's a good idea to have a backup plan in case of technical difficulties or other issues. This could include having an alternative presentation platform ready to go or physical handouts to distribute if your slides aren't working.
It also helps to have a few icebreakers and activities up your sleeve that you can pull out if things start to drag or you need to buy yourself some extra time.
Having these backup plans in place will help put your mind at ease and make sure that the webinar runs as smoothly as possible.
Keep mobile in mind
With an estimated 4.93 billion mobile phone users in the world, it's important to make sure your webinar is mobile-friendly. This means having a simple layout, clear navigation, and adequate space between elements for easy tapping on small screens.
If you are using any videos, make sure they don't require a high-speed internet connection or are too large for mobile devices. Also, consider having an offline version of the presentation that people can access if their networks aren't working.
Final words on hosting a webinar
Hosting a webinar is an invaluable way to generate leads and maximize sales potential. To make sure that your event goes off without a hitch, make sure to check out these 10 must-dos. With them in place, you can rest easy knowing that no technical troubles will arise and that your audience will leave with a wealth of valuable information. Just remember to have fun, be creative, and enjoy the experience!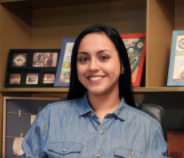 Vice President, İntelligent Design & Consultancy Ltd
Over 12 years of global & rich experience in Portfolio & Program Delivery Management in leading & managing IT Governance, PMO, IT Portfolio/Program, IT Products, IT service delivery management, Budget Management, and more.
Tags:
hosting a zoom webinar
how to host a webinar online
organize a webinar