What will be the WordPress eCommerce website development cost?
Are you a physical store in search of transitioning into an online business? Or are you planning to upscale your eCommerce business? In either case, building a responsive website is a must. While you choose your ideal content management system (CMS), WordPress will be the first choice.
In recent years, eCommerce websites have procured a massive boost, facilitating customers to shop online anywhere, anytime conveniently. While WordPress offers amazing features for free, to create a responsive and reliable platform for customers to trust your website, you would need to buy paid plans with add-on features and understand a few factors for the right customization.
In this blog, we have outlined the important factors to help you understand WordPress eCommerce website development cost, importance of right domain name, customization, security and more for a website, its overall cost to build a website on WordPress.
What is a WordPress eCommerce website?
WordPress is a potent method to create an online store and reliable website to attract customers and build credibility for your business. Through secured websites, and structured content management systems like WordPress, varied eCommerce businesses can simplify their overall business operations like, orders and payments, logistics and shipping, and other extensive service to customers digitally.
Additionally, businesses can opt for integrating websites with varied effective plugins like WooCommerce to build websites with right customization to build storefront and overall improved user experience to shop around for customers.
 How much does it Cost to develop WordPress website?
The cost to develop WordPress website depends on multiple factors like domain name you opt for, hosting services, website theme for appealing design of the website, security, add-on features and more. The overall cost of a website will also vary depending on your business model and its requirements.
If you are in search of building an online store with effective features like payment gateways, shopping carts and more, then the cost to build WordPress website will increase compared to the websites built for startups. On average, the cost to build an e-commerce website on WordPress ranges from $4,203 to $42,036. However, it would again depend on your business size, customization cost, add-on features, and more.
Estimating the real cost to develop a WordPress website
In order to estimate the cost for the development of WordPress website, you need to keep certain factors in mind before you strategize your developing online store. To simplify the process, we have mentioned a complete breakdown of establishing WordPress eCommerce website cost, and intricate factors for your better understanding.
| | |
| --- | --- |
| Factors for website | Cost of feature |
| Domain Name | $ 2.39 – $12.01 |
| SSL Certificate | $8 – 1798$ |
| Hosting services | $24.04 – $120.12 |
| Mobile responsive design | $12.01- $60.06 |
| Website Theme | $12.01 – $96.10 |
| E-commerce Functions | $60.06 – $180.18 |
| Banner | $6.00 – $24.02 |
| API Integration | $12.01- $84.08 |
| Database Integration | $ 2,406. 36 – $3,603.09 |
| Content Management System | $60.06- $240.23 |
| Web pages | $840.81- $1,80.73 |
Domain Name
The first step towards building any website includes buying a domain name. A domain name is the address of a website – for instance, xyz.com. There are many domain agencies available like GoDaddy, Google, and BlueHost to help you search and buy the accurate domain name that meets your business offerings.
You can search different domain names from different platforms beforehand to meet your budget. This is the first important step towards building a WordPress website, and a premium domain can cost a bit more.
However, the domain can be registered annually or can be purchased directly for 2 years. Many domain registration companies provide a user-friendly dashboard to streamline managing DNS, database requirements, and hosting of the website.
Website Hosting
After registering a domain name, next you need to buy hosting for your website. For your website to find its niche in this vast virtual environment, most hosting service providers offer space on their servers at a reasonable price.
You can opt to book servers on a monthly or even yearly basis; many factors influence the website hosting prices. Some businesses prefer VPN hosting plans to have more secure experience. While there are businesses who prefer shared hosting plans and some select dedicated hosting plans only.
However, there's no one suitable solution for all while selecting the ideal hosting for a website. Ensure that you research and reach out to hosting agencies that provide competitive prices and plans. Note that hosting plans will play a vital role in estimating WordPress eCommerce website development cost, and selecting premium hosting services will cost even higher.
While the web is available for all users worldwide, it is important for ecommerce businesses to provide a secure shopping experience to their customers and visitors. Involving an SSL certificate to your website hosting plan will simplify the security process. When you consider a hosting plan, make sure you opt for the right SSL certificate to optimize your website safety protocols.
Website themes and Plugins
WordPress provides free and paid version themes, but paid themes are more beneficial for businesses as it allows more paths towards customization, and websites can be optimized through advanced plugin options.
Majority of websites include interactive features like Live Chat to improve engagement and responsiveness of the website. WordPress offers a simplified plugin installation process for easy access.
Additionally, with the right selection of plugin suites, businesses can attract more traffic to websites and engage with visitors through features like free forms, live chat and more. WordPress provides more plugin options including content management, analytics and email marketing to keep a track record of varied activities on the website.
Don't forget the essential plugin for your website – social media buttons. It will allow your customers or visitors to share content throughout the different social media platforms directly from your website. This plugin helps in social media campaigns, builds trust as in recent years the majority of individuals tend to spend more time on these platforms.
Website's Speed
Just like plugins, maintaining loading speed of the website is very important, if it takes more time to load web pages then your visitors may turn to your competitors in no time. Ensure you optimize speed for the website, the cost for speed includes various techniques and a few professionals for installation and testing. However, businesses can expect the cost for website speed optimization for around $50 – $12,000.
Factors involved in optimizing speed include images and scripts, code minification, caching, CDN (content delivery network), redirect reduction and more.
Lastly, cost for speeding websites varies on the size and format of the site, individual needs of different e-commerce businesses However, the majority of the websites are now capable of achieving faster loading speed with minimal efforts.
SSL Certificate Cost
SSL certificates are vital for securing data privacy and overall website security. It helps in protecting data from getting stolen through various activities. Furthermore, SSL certificates offer strong encryption, and authentication which helps all visitors to trust your website.
The SSL certificate cost varies as per the validation level you choose. The SSL certificate comes at a price between $8 to $1798 per year.
In addition, make sure SSL certificate errors are repaired on time to avoid integrity issues and disruption in the functionality of your e-commerce website.
How much to charge for a WordPress Website?
Whether you hire a website development agency or build a website in-house, how much to charge for a WordPress website is one of the initial questions every business has. The cost for a website will depend on the experience of the developer, your business requirement for the website and more factors.
However, when you consider your budget for strategizing your online presence via a responsive e-commerce website, do consider a few factors that make a website successful.
E-commerce functions
When you are looking to develop an ecommerce store, it is essential to consider factors like product catalog, payment gateways, shipping integration, and inventory management system. The e-commerce functions are important to build robust online stores and play an important role in estimating overall website development cost.
Professional services
Businesses need to decide whether to want to trust web development services through an agency, freelancer or to build websites on their own. However, the professional services will differ from hourly fees, or fixed project cost based on expertise level and location of the experts.
Design & Content
Every e-commerce website needs customization and unique design layout to stand out from the crowd. However, customized design can cost more than utilizing pre-designed templates – whether it is logo, brand graphics or any other design element.
Personalized design and content curation work simultaneously. It involves compelling content tailored to brand tone, interactive videos, unique images, and other media elements. If you seek professional services for overall content curation, then consider these additional costs for your eCommerce website development.
Website Maintenance
WordPress website requires regular upgrades, security and maintenance to stay up-to-date and build credibility while boosting more traffic and gaining trust. However, for which you would need professional services to ensure complete maintenance is taken care of. Also, the cost of maintaining a website includes continuous costs so make sure you consider it in your budget.
Conclusion
Since establishing a WordPress website for ecommerce involves lots of factors and features, the process may seem time-consuming especially if you are practicing on your own. Though, we hope this article has assisted you to gain complete insights on the factors determining the cost to develop WordPress website.
Based on every business's needs and overall features utilized for your website, WordPress eCommerce website development cost will vary. It is advised to begin with small-scale, consider features that are important in the initial phase for your site's growth and scalability. Accordingly, plan out your online presence strategy and upscale your online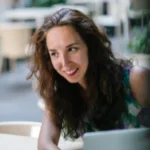 Magdalena Polka is a Business Solution Designer and an Information Technology / Project Management consultant and author with over 15 years of software development, management and project management experience.