10 Key Factors to Consider When Choosing a Digital Marketing Course
Many businesses are investing in digital marketing as one of their primary operations as a strategy to reach more customers and increase sales. When you properly implement digital marketing strategies and practices, your business will yield impressive results. It's not surprising that many people are interested in digital marketing courses. It may be challenging to pick the best, with so many institutes all over the internet offering the course. Unfortunately, some institutes exaggerate the courses they offer more than they do. How to choose digital marketing course?
When it comes to a digital marketing course, you want to make the right choice and get returns as soon as possible. Here are ten key factors to consider when choosing a digital marketing course. 
Focus on Your Goal
Before you enroll in a course, find out why you want to take the course in the first place. Evaluating your goals in taking up the course takes you closer to choosing the best one.
For instance, if you're good at social media, you can choose a course in social media marketing. Or, If you want to master the basics or upskill, you can opt for a diploma or postgraduate in digital marketing. 
Once you determine your goals, it's easy to navigate and narrow down a specific course and know what to expect. Therefore, it's worth focusing on your goals to determine your needs and whether it's worth investing your time and money in the course. 
Digital Marketing Courses With Different Modules and Projects
One thing about digital marketing is that it's dynamic, and you must keep up with the trends. For example, when taking an advanced course in Search Engine Optimization (SEO), you must also learn about popular trends like voice search, SERP, and mobile-friendliness.
The main challenge of most digital marketing education is that they are outdated because the industry is moving fast, and they may not help advance your career. However, a course with different modules may help you learn the latest practices and advanced concepts. 
Another important consideration when choosing a course is hands-on projects. Digital marketing is all about formulating and executing concepts. Practical projects equip you with the skills you need in the real world and help you understand the concepts better.
The Course Fees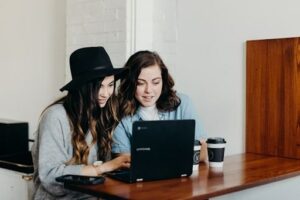 Think of the course as an investment where you are adding to your skill sets, and you will reap the rewards. Like any other investment, it comes at a cost, and the course fees should be affordable.
The fee structure depends on the duration and the level of the course. A short-term course that runs between 3-6 months is cheaper than courses that run for a year or two. The fee will also be higher for a bachelor's degree in digital marketing compared to a diploma or a certificate course. 
The good news is that you can apply for a student loan when the fees are too high. Alternatively, opt for online courses taught by experts such as Coursera, edX, and Udemy, which are affordable and widely recognized. 
Desired Schedule 
When choosing a digital marketing course, you must consider your availability to complete the course. The best thing is that there are different self-paced courses that you can learn at your convenience. 
Online learning offers interactive virtual classes with peer-graded assignments. It stands out because you can schedule your lessons and projects to fit your regular schedule. The courses also provide you with provisions to seek help from the tutor on challenging topics.
Check Testimonials 
The secret to understanding whether a digital market course provides value is checking testimonials and reviews. Testimonials offer an honest view of the course because students will always vouch for a valuable course. 
Check the reviews from an institution's website and social media pages. Doing so offers you a glimpse of the scope of the course, and you will know how good the course is. As a result, you can make an informed decision on whether to enroll in it. 
Qualifications of the Trainer
 Digital Marketing is a broader term that branches into specialized domains like SEO, link building through guest posts, email marketing, and content marketing. Each of these specializations takes training and years of experience to become an expert.
With this in mind, you must learn about your trainer's qualifications, experience, and reputation. An experienced and knowledgeable tutor will offer you in-depth training in a specific course since they have hands-on experience. Visit the website to learn more about the qualifications of a trainer. 
Certification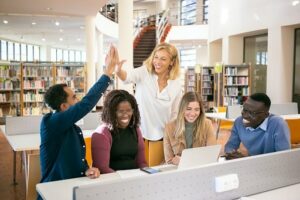 It's no secret that a professional certification will boost your career. So, it's best to choose a digital marketing course with a valid certificate that will open doors for better work opportunities. However, it doesn't mean certification is more valuable than your skills.
Digital marketing offers you many certifications, from paid to free ones. The bottom line is that you must ensure that the certificate from your chosen course is accredited and recognized in the digital marketing industry. 
So, before investing your hard-earned cash in a digital marketing course, ensure you conduct proper research to ensure the certificate is valid.
Resources for Digital Marketing Course
Digital marketing course is more than just theory. You need significant interaction and practice with concepts to grasp the craft. Several applications, tools, and software assist in creating and implementing marketing strategies and are also important when learning digital marketing.
The trick to knowing the best digital marketing course is first understanding the resources you need. Check if the course is offering your resource materials like e-books, tools, and study materials instead of just theory. 
Job Placement
Most students seek digital marketing courses to find placement, jobs, or freelancing. Taking the course is a step toward achieving this goal but finding employment may take more work than you think. 
Thus, students may enroll in an institution for a course to help them find a job. Though not all institutions help with this, some will guide you in navigating your digital marketing career by offering placement assistance. 
Find out if the institution offers job placement, and learn about their placement partners to have a feel for the type of guidance they offer.
Final Thought on Digital Marketing Course
These ten factors provide a clear understanding of how to choose a digital marketing course amidst the many options available. Before investing your money and time, evaluate the value of the course and how it's effective in your career growth and advancement upon completion. 
Ensure you join a reputable course with expert and experienced trainers to help you improve your skills and knowledge in your desired niche.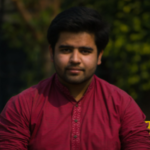 Adhar Dhaval is experienced portfolio, program and project leader with demonstrated leadership in all phases of sales and service delivery of diverse technology solutions. He is a speaker sharing advice and industry perspective on emerging best practices in project leadership, program management, leadership and strategy. He is working for the Chair Leadership Co.
Tags:
choosing a digital marketing course
choosing a digital marketing course online
digital marketing courses