10 Best Content Creation Tools in 2023
Creating content without proper content creation tools can make things harder to attain the success you want. Content creation is a skill that requires various kinds of tools to provide the best outcome. For instance, if you are a video content creator, you might face the need to add subtitles to video or change the color tone of your video. That is where content creation tools come in handy. Living in the age of social media platforms and booming technologies, digital content gets consumed on a daily basis by the whole world. How can someone leave their mark in the world of content creation? There is nothing to worry about, as there are tons of ai content creation tools for content creators that can make the work a lot easier. There are tools for video editing, image editing, caption writing, and many more.
In case you are interested in the world of content creation, here are some tools that you can get started with.
Tools for Content Creation
Even without the need to spend a lot, there are various kinds of affordable and free tools that can help you feed the content cravings of your audience. The generation today is all about social media and apps. Let's have a look at some famous tools that can help you rise in the digital world.
NOVA A.I. Video Editor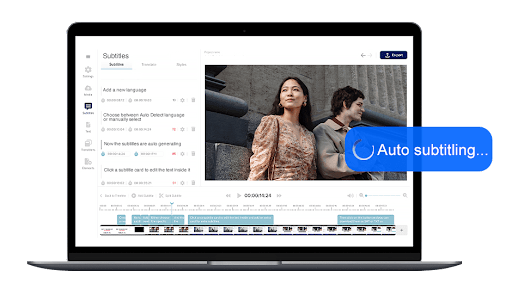 NOVA A.I. is an online video editor with basic video editing tools as well as more advanced AI-powered features such as automatic subtitles, translation of subtitles, text-to-speech voiceover generator, video clip maker, and video analyzing to search specific video clips and scenes instantly. NOVA A.I. helps streamline many otherwise time-consuming video editing tasks, and the intuitive interface makes it fun and fast to edit videos. 
 Best features: Accurate automatic subtitles in 37+ languages 
Pros:
Free plan

Doesn't require any downloading or updating of programs

Suitable for both beginners and experienced video editors
Cons:
Watermark in the free version

Video analyzing needs to be activated by request

 
Pricing: Free plan or starting from $10/month
InShot
InShot is an easy-to-use and simple tool for video editing that allows users to add filters and music, adjust video speed, use a green screen, and so on. The best thing about video content creation tools is that there is no watermark in the premium version. The interface of this application is user-friendly. You can either opt for the free version or upgrade to the premium version, which is affordable as well. InShot can provide you with professional features within a simple interface. In case you opt for the free version, you might have to deal with frequent ads. 
Best features: Adjust video speed, Add green screen
Pros:
Simple interface

Supports video resizing

Allows photo editing
Cons:
The free version comes with ads

Watermark in the free version
Pricing: Free or $3.99 per month
Adobe Premiere Rush
Adobe Premiere Rush is a video editing tool that is quite popular among vloggers and social media content creators. The app of content creation tools is available both in desktop and mobile versions. It can provide users with seamless video editing while providing professional-grade features. All you require to do is tap on the "plus" sign, and you are good to go. The app supports all kinds of major video formats. The interface is simple, and you can also get some great title options.
Best features: Seamless Adobe Premiere Pro compatibility, Quick editing
Pros: 
Various title options

Quick editing feature

Change video speed
Cons:
Few audio tools

A small collection of transitions
Pricing: $9.99 per month
GIPHY
You must have come across GIFs. GIFS are super-short and fun videos that can help in grabbing attention with ease. It can make interacting with the audience easier. GIPHY is such a tool that can provide you with a library of GIFs. In fact, users can create their own GIFs with the help of this tool. You will get various kinds of editing options. With this tool, you can share your GIFs directly. There are also several types of effects and filters that can make your GIFs more attractive. Do you know what the best part about GIPHY is? It is completely free!
Best features: Quick GIF creation, Editing features
Pros:
Quick GIF

Free to use

Easy GIF creation
Cons:
Pricing: Free
HitFilm
HitFilm is quite a popular option for video creation that can provide you with professional videos besides being super easy to use among ai content creation tools. You can also get direct access to music and photos within the platform. It can surely make your editing task a lot easier. The tool comes with various kinds of video effects that can help in taking your videos one level up. HitFilm can be used both for beginner content creation and professional content creation. You can try out the free version before getting your hands on the premium tools.
Best features: Professional editing, Video effects
Pros:
Simple interface

Various kinds of effects

Superb color grading options
Cons: 
Effects cannot be previewed all the time
Pricing: Free or $6.25 per month
Lumen5
Lumen5 is one of the content creation tools that can make things easier for you to create videos for social media. Users can easily import a script or blog post, tweak pacing and text, and upload videos in their desired place. In fact, you can select from a wide collection of music and photos. Lumen5 can make it simpler for content creators to create videos based on the blogs they have written. The tool is primarily meant for text-to-video conversion that works lag free. You can also include voice-over along with background music. 
Best features: Easy text-to-video conversion, Huge media library
Pros:
Various kinds of templates

Script customization

Easy text conversion
Cons:
Less audio options

Requires more video options
Pricing: Free or starting from $59
Buffer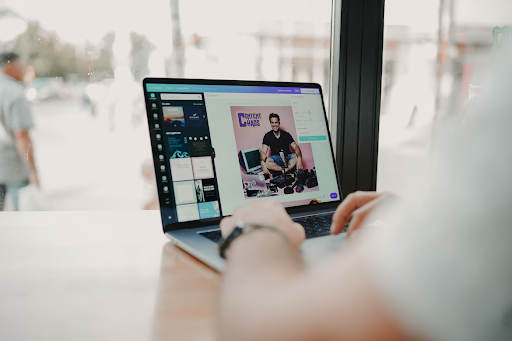 Buffer is a superb tool that will let you schedule and plan all your social media posts. Content creation tools can help you track your post engagement, publish posts, and keep an eye on analytics all in one place. Buffer is meant for everyone who wants to develop their social media presence. You can use this tool for free or opt for the premium paid versions. The best thing about this tool is that you can create slots and add content of your choice. It can be said that the hassle of posting on social media on time can be removed with the help of Buffer.
Best features: Social media handling, Plan posts
Pros:
Great pricing model

Built-in photo editor

Simple interface
Cons:
Requires other tools for complete usability
Pricing: $15 per month
BuzzSumo
BuzzSumo is a must-have tool for influencer marketing campaigns. It works like a social media analytics tool. Searching for phrases or terms can be made easier with the help of BuzzSumo. You can use this for content discovery, content research, and also to monitor everything that happens online. You can get started with the free version and then shift to the premium version if it meets your needs.
Best features: Content discovery, Social media analytics
Pros:
Influencer tracking

Easy to use

Social media monitoring
Cons:
Pricing: Free or starting from $99 per month
Canva: Top Content Creation Tools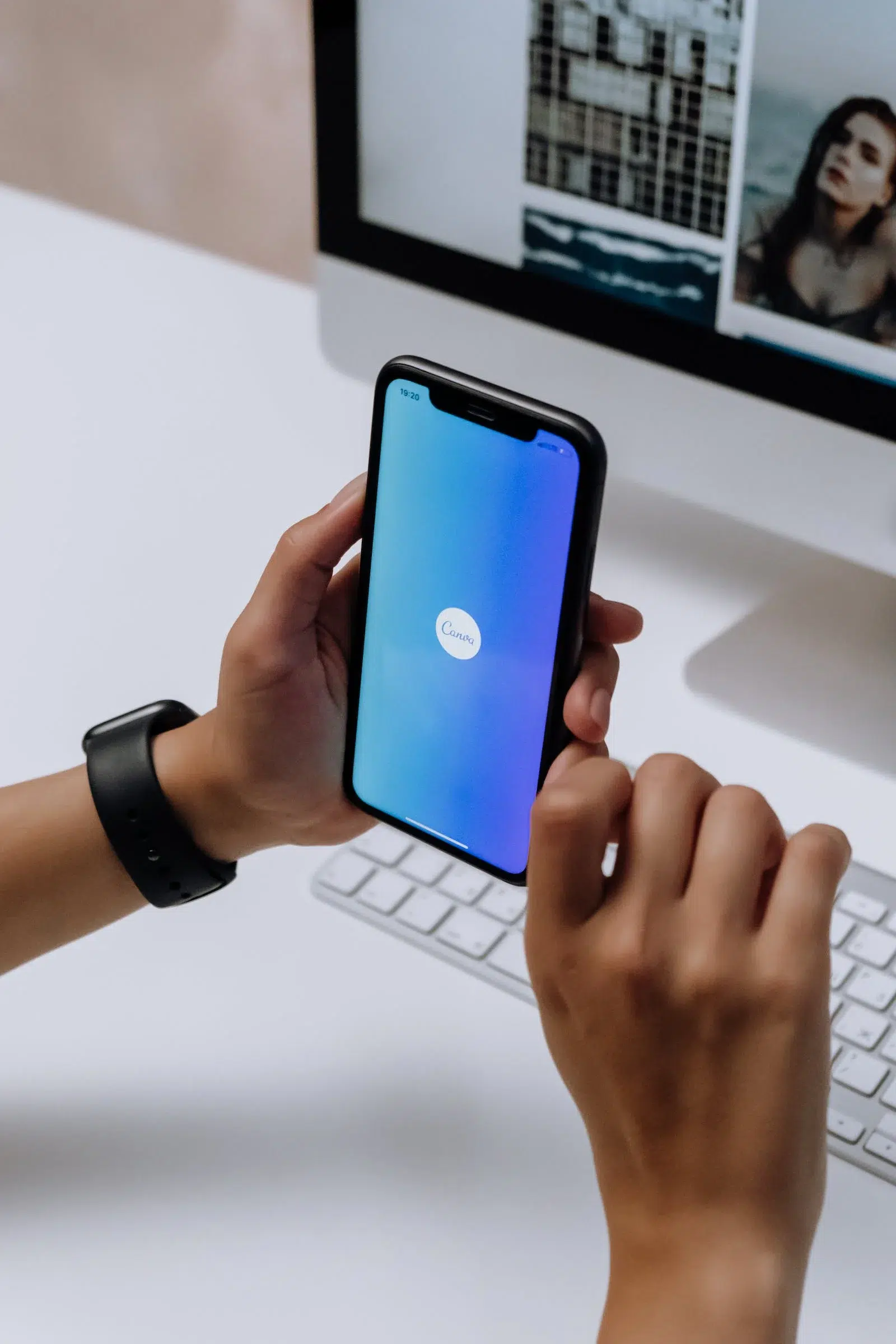 Canva is well known for the creation of quick graphics. It can help by taking your graphics game one step up and making things look professional. No one can decode whether your designs are created by a designer or by you. It can be used by anyone and comes in quite handy for social media posts. You can get various options with the free version. However, the Pro version can provide you with even more options with its new ai content creation tools alternative.
Best features: User-friendly, Great designs
Pros:
Budget-friendly

Provides a professional look

Comes with social media templates
Cons:
Limited export settings

Fewer templates
Pricing: Free or starting from $12.99 per month
Grammarly: Best of Content Creation Tools for Writing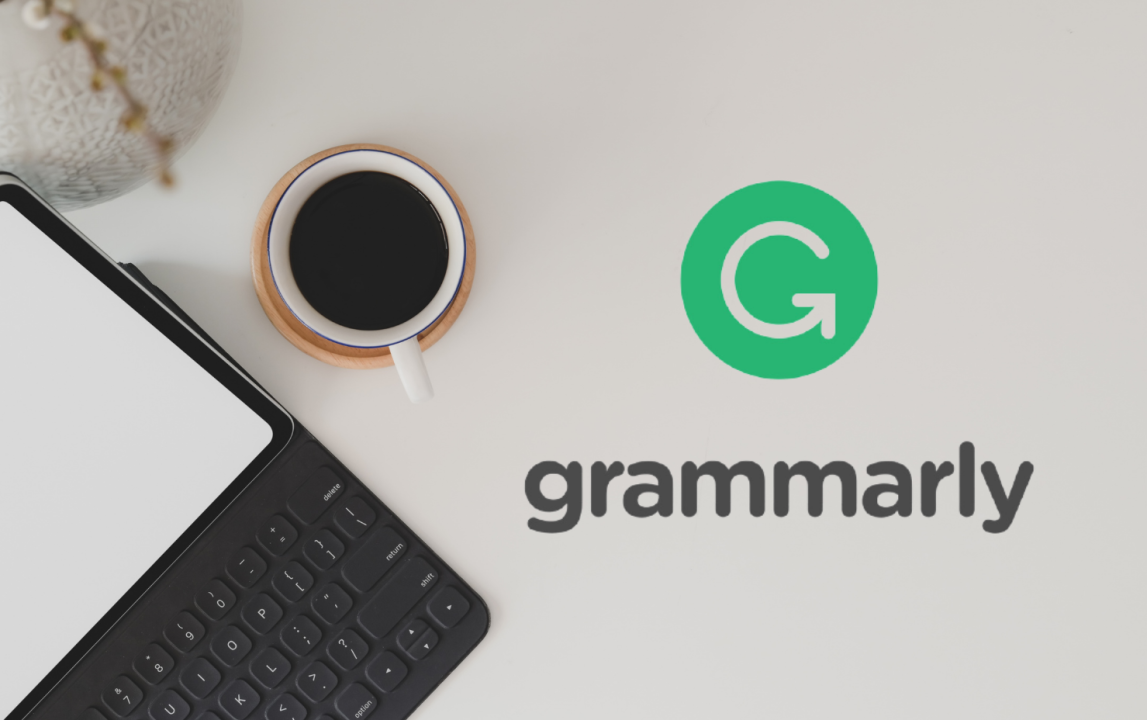 Not sure whether your written script or text sounds right or is grammatically correct? There is nothing to worry about, as Grammarly can help you check spelling and grammar without any extra hassle. You can go for the free version or shift to the premium version for more predictions. It can help you check your text right before you present the same in front of the world.
Best features: Easy text correction, Provides suggestions
Pros:
Checks plagiarism

Provides content score
Cons:
Pricing is a bit high

AI prompts are slow
Pricing: Free or starting from $12 per month
Riverside
Riverside is a tool for recording podcasts. It provides superb audio quality along with 4K video resolution. With the help of Riverside, you can create a great podcast within a few minutes. It comes with a free version and has premium plans as well. Riverside can save backup audio files for later usage.
Best features: Easy podcast recording, Great video quality
Pros:
Easy to use

All video files can be found in one location



Cons:
Pricing: Free or starting from $15 per month
Ai Content creation tools are a lot more than simple blogging. Creating content can be engaging, interactive, and funny. If you want to grow in the content creation world, don't forget to use the above-mentioned tools.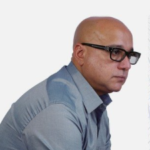 With more than 20 years of progressive experience as Program Manager and Project Manager had led complex IT projects/programs in a wide variety of industries in America, Latin America & Italia.
Mario Bisson Andini is an advanced Program Manager who is the founder of Bisson Training.
Tags:
best content creation tool
best tool for content creation
content creation tools for writing