Alternatives to Telegram: The 5 Best Telegram Client Apps for iOS
Telegram is breaking records for popularity among messengers. Users often choose it because of its high speed and high degree of data protection. At the same time, Telegram offers basic functions in a free mode, which is appreciated by most users. However, a premium version of Telegram has recently appeared, which has slightly expanded the usual functionality. Therefore, many began to look for alternative messengers, namely Telegram clients, which offer even more functions than Telegram. In this article, we will look at popular offers, and compare the 5 best Telegram client apps for iOS, including Nicegram for iPhone as telegram alternatives.
The popularity of Telegram Client Apps
The main reason why Telegram has become so popular is the high degree of security of user data. The Telegram account is almost impossible to hack, you can clear the correspondence history of both interlocutors at any time, and read the news in Telegram chats. It was the latter function that made a real revolution in this area.
In addition, you can also create groups of up to 20,000 people or channels for an unlimited number of subscribers.
However, it is worth remembering that the chat is not encrypted by default. If there is a need for secrecy, then you can create a "Secret chat." This will enable end-to-end encryption.
Despite the high popularity and decent assessment of experts, Telegram is still criticized from time to time by cryptography. As a rule, they criticize the general security model due to the permanent storage of all contacts, messages, and multimedia along with decryption keys on their servers and the lack of end-to-end encryption of messages by default.
Moreover, Telegram developers provide other developers with programming interfaces for creating Telegram bots. Bots are just Telegram accounts controlled by software, not people, they have artificial intelligence functions. Such bots can be configured for any action: training, search, gaming activities, and much more.
Another reason for the popularity of Telegrams is the open-source code, which is publicly available. In addition, the messenger API is also known. Therefore, other developers have access to the functionality of the application, with which they can create additional Telegram clients with advanced functionality.
It is about such Telegram clients for the iOS operating system that we will now talk about.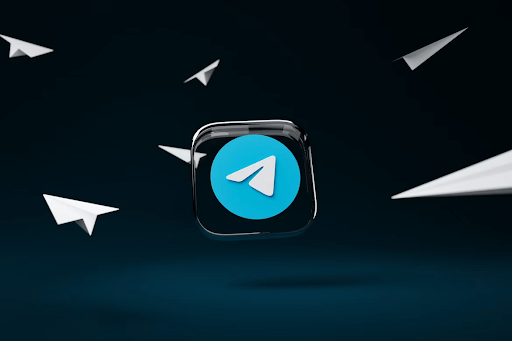 The 5 best Telegram client apps for iOS
Nicegram
Nicegram is an improved Telegram, where there are folders and tabs, unlocking chats on iOS, translator, preview (ghost), forwarding without an author, and more.
It provides features for improved communication. There is no censorship in the application. No one else should decide which groups, channels, or bots you can or cannot interact with. Nicegram unlocks chats and channels unavailable on iOS.
Focus on communicating with tabs and folders Group chats by topic or divide them by type – Channels, Groups, Bots, Unread, With Sound, Chats with admin panel.
Functions:
Forwarding messages without an author

Built-in translator

Preview chats

Hiding unnecessary tabs

Switch between seven accounts

Instantly save messages to "Favorites"

Restore any accidentally closed pinned message
Nicegram is one of the most secure and multifunctional messengers.
Telegram X
Telegram X is a new version of the messenger and telegram client apps, based on Stdlib (Telegram Database Library) and optimized for faster operation. It has been completely rewritten from scratch, with a completely new code base and without outdated components that have been used for many years. This version is much faster than the classic Telegram client, with smooth animation, fast response, and more efficient power consumption.
Functions:
Design changes

Bubbles Mode ("cloud messages")

Attachments in chats and channels

Music player

File Attachment Menu

Channel or chat preview

Changed the interface for stickers

Advanced chat settings
Mobogram
Mobogram is an unofficial Telegram mobile client from an Iranian developer with the most advanced functionality. The set of functions is large, but there is no adjustment of font sizes and interface elements. 
Functions:
Audio call support

Dividing correspondence into tabs (chats, contacts, groups, favorites, unread), creating your own categories

Advanced "ghost" mode (invisible)

Forwarding messages without quoting and with the possibility of editing

Multi-actions in chats, with contacts and messages

Download manager with scheduler

File manager

Hiding chats and contacts

Deleting messages in channels

Displaying contacts online
Graph Messenger
Graph Messenger is a feature-rich messaging application using the Telegram API.
In Graph Messenger, you will have access to both the advantages of Telegram and many other impressive features. You will have many options for menu settings, dozens of accounts, an answering machine, and others at your disposal.
Functions:
Multifunctional messenger

Changing the voice in sending audio messages

Convenient support service

Developers are always in touch

Hiding chats and blocking contacts

Convenient answering machine

Sorting chats by category

Setting up the main menu
Hola Messenger
Hola is a mobile application for free and secure online communication.
Functions of these telegram client apps:
All functions of Telegram Messenger

Live broadcasts and webinars

Saving broadcasts to a separate file

Secret chats, with auto-deletion of correspondence

Access to the chat from any device

Quick phone number change without data loss

Instant audio and video messages

Free calls

Multimedia transmission

Built-in emojis and branded stickers
Conclusion on Best Telegram Client Apps
Despite the huge popularity of the classic Telegram platform, its clients with numerous interesting and necessary functions do not lag in terms of popularity, and many services even surpass it.
In addition, Telegram clients offer more functionality in free mode, or with a small surcharge, which is significantly different from Telegram's policy, which has a Premium mode with a few additional functions.
Therefore, if you want to upgrade your Telegram or alternatives to telegram, then choose the iOS clients that we described in this article and enjoy the advanced functionality.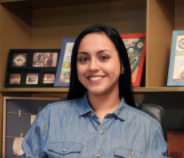 Vice President, İntelligent Design & Consultancy Ltd
Over 12 years of global & rich experience in Portfolio & Program Delivery Management in leading & managing IT Governance, PMO, IT Portfolio/Program, IT Products, IT service delivery management, Budget Management, and more.
Tags:
alternatives to telegram
best alternative to telegram
best telegram client apps