What is Team Building?
What is team building meaning? How does team building work? What are the necessities of team culture in team success? Here the answers: Team building skills create stronger bonds between the members of a group. Team leaders with high skills often hold meetings where employees get along well and are compatible within the group. It is important to know your team members well and their interactions with others in the workplace. That will be helpful for managing relationships within the team.
Team building may also include informal activities and exercises managed by team members. So, what type of ideas can be generated? Here some suggestions; They may go bowling together. If members spend time and having fun together, this will help them to get to know each other better. External facilitation like discussion topics, games, cooperative assignments strengthen their relationships.
Team Building is Important for Team Success



Understanding the concept of context is essential in team building. Team members understand why they joined the team and how the team fits into their organization. When we consider a successful team in the workplace, we see that there are several factors that contribute to team success. For example, understanding the expectations of team members, which is one of the most important factors.
In an effective team culture, it is understood by team members that exactly where their team's work is in the context of their organization's strategic plan and the goals they are trying to achieve. So why is this important? This is important because groups that feel they are part of something larger than themselves tend to do their jobs in a satisfactory way and to focus.
According to the Global Welfare Index, there are 5 elements that create a sense of well-being. It is important that they pay attention to their connections by being part of a team. Three of the five factors are needed to be included in a team: purpose, social, and community.
"Purpose: Loving what you do every day and being motivated to become successful at achieving your goals.
"Social: Having healthy relationships and friendship in your life and feeling their support every time.
"Financial: Managing your economic life to reduce stress and improve security.
"Community: being satisfied with where you live, feeling safe, and having pride in your community.
"Physical: Having a healthy body and enough energy for doing daily stuff.
Actually, they are aware of what is the context of a team culture so well, that they believe that teams are the only way their organization will excel. Understanding team culture plays a key role in team building.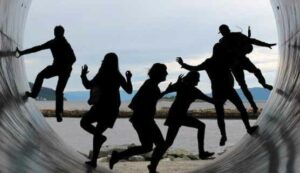 Understanding Team Culture in Team Building



Every workplace includes five generations in it now. This situation is different from earlier times when there were fewer generations. Purdue Global revealed that now we have a traditional and have a chance to work together with Generation X employers, Millennials or Generation Y, and Generation Z. It is important to understand the skills of different generations in team building.
In the workplaces where Baby Boomers entered following after graduated, we were expected to go along with people, work hard and stay loyal to our employer. However, even though teams and teamwork were not emphasized then, they are now one of the basic essentials of organizational success.
Indeed, an entire generation of consultants got by with those employees to help them understand the positive contribution that teams and teamwork culture can make in an organization. (Older generation Xers are also included in this group of employees.) Not because they object to the teams. Indeed, as mentioned in the Purdue reference, Baby Boomers are particularly drawn to teams. Largely, they did not participate.
Actually, an entire generation has made a living by working with these employees to help with the useful contributions that teams and teamwork development can make in an organization (including older X'ers in this group as well). Not because they objected to the teams. In fact, as stated in the Purdue reference, Baby Boomers are particularly drawn to teams. Mostly they did not participate.
Generation X and Millennials consider teams in a different way. For example, schools have been involved with and in teamwork, and millennials have experienced teams in their lives.
Effective Teams Spend Time on Expressing Their Culture
A successful team is aware of where work in team culture fits in with the organization in terms of its mission, goals, principles, vision, and values. Members of the teamwork on describing their team culture by agreeing upon team norms and expectations in terms of the company's overall team context. They make sure that they have all the information they need to successfully implement the team charter that is the reason the team exists. If they do not have any of the twelve factors required for effective team performance, they will unnecessarily struggle over team problems rather than channeling their energies to fulfill the task for which the team was created.
Lastly, team members get that the Pareto Principle that 20% of the problems they will face as a team will be in the context of the task or task that the team must perform. The other 80% of the issues they face will be about team cultures and the processes team members have created and committed to interacting with each other as group members.
Additional thinking is required for the team to determine how the team will connect with the rest of the organization. This communication and contact in their teams will strengthen and enhance the team's understanding of why they are there and what they are expected to contribute to the team's success.
In that article, we discussed team building definition and the skills of team members to provide a clear understanding of the concept. If you want to share your experience regarding how to build stronger teams, please use the comments section below.
Recommended Articles
Tips for Team Building In The Workplace
External Links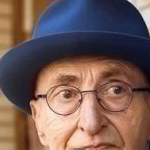 Irwin Michael Reston is an expert who has more than 30 years of experience in optimizing businesses, inspiring individuals and improving human resources departments. He established the BlueLight Consulting Limited to provide learning and training service worldwide.
Tags:
team building culture
team building skills