What Does A Venture Studio Bring To A SaaS Company?
The magic of the venture studio is that when the SaaS founders concentrate on building a priority, the suit offers help in different ways. For example, the studio takes care of the daily operations. The venture studio's expert team also provides support in marketing, designing, financial suggestions, talent acquisition, and more. Venture studio for saas company aids in the company's idea validation in founder-led interviews with industry experts and probable consumers, with several paying customers, and studio-led experimentation holding the parallel entrepreneurship. The studios surround their fledgling companies with the all-inclusive parameters required to successfully launch and raise venture funding and scale up the business.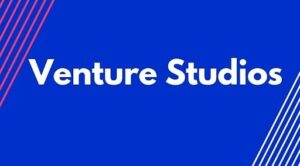 It probably is the only viable option for fast-growing SaaS start-ups looking to scale quickly. Apart from money, venture studios offer input and introductions to potential future investment partners. They also may assist businesses insecure in securing future rounds of funding. To find the reason why venture studios s are the future of SaaS business growth, let's check out the following benefits:
5 Key Pillars A Venture Studio Brings To A SaaS Company?
Start-Up Capital 
Many start-ups searching for small business loans qualify for $5 million or less in financing, and the process is complicated. But the SaaS growth ventures are available in amounts as small as $100,000 for the seed stage. And it offers more than $25 million for mature start-ups. Organizations can raise venture studios funds several times, which allows capital that would otherwise be impossible to obtain.
When a venture studio invests in a SaaS business, it does it for equity in the company. So unlike small businesses and personal loans, you need not go for regular payments. It frees up working capital for the business. While it is empowering you to reinvest by enhancing products, hiring a larger team, or expanding operations.
Professional Expertise via Venture Studio
Many start-up founders turn into partners at venture studios after they exit their businesses. So they often have experience scaling a company, solving daily & longer-term problems, and also they can effectively trace the financial performance. 
Even though these individuals do not have a start-up background, they hold expertise in assisting start-ups and sit on the boards. It makes themes a valuable leadership resource for the companies they have invested in. And their experience and experience help you gain the thoughtful leadership advice available around the clock. 
When you get venture studio funding, it's often referred to as "smart money." Because the money you get comes with the added benefit of expertise. You have the opportunity to work with partners from the firm, other start-up founders, and experts from both of their networks which can drift your company on the right path to growth and success.
For instance, with domain expertise, FirstPrinciples venture studio identifies and seeks solutions in fintech, martech, and HR Space. It has a systematic approach to validating ideas, building products, and winning customers. If an idea finds a product-market fit, it enhances the ode to success by offering the operational expertise, network, and fundraising experience, aiding the spree to help the company it's an independent venture.
Now talking about whether an idea is a product market fit on not to assess that adopting initial market research is a wise choice as information with data-driven insights brings more opportunities. To conduct market research, you can leverage survey research platforms, such as Helpfull. These tools aid in brewing brutally honest feedback from a wide range of panelists, and also you can build surveys with a broad mix of the population or use specific demographics based on your survey goals.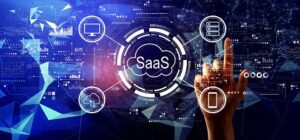 Assemble A Skilled Team
The team requires you to start a company, and the team you need for scale is different. SaaS growth ventures can help you get skilled people in the right places, closing in on a company's growth. Besides, in the tight labor market, many probable candidates consider a venture-backed start-up less risky than a traditional start-up with no funding. The pre-build notion helps to recruit a talented and well-rounded team.
A Deep Networking Opportunity
When you get engaged in the core business goals, there's less time to network with people that can help your business grow. And when you have the venture studios by your side, the partners at the firm may spend a considerable amount of their time building their network to aid the companies they invest in. 
When you have access to this network, it empowers you to forge new partnerships. You can build out your clients, hire a skilled workforce, and also gain the opportunity to raise future rounds of funding for scaling up and expanding the business.
You may have received multiple emails with crucial data during the networking sphere. To streamline the entire process, you can add email parsing tools such as Parserr in your resource stack. Tools like this aid you in extracting data from email, automating the business, and eliminating manual data entry, saving time. 
Value Proposition
Venture Studios helps to develop a healthy ecosystem for rapid growth around the SaaS business. They aid businesses in delivering a solid value proposition utilizing the cloud technology landscape. They offer mentorships and financial support and add value to the target market through user-friendly, affordable, and well-designed SaaS solutions. 
Venture studios make SaaS business profitable as they craft a market-fit product assessing different ideas and anticipating growth. The studios are the company builders who craft a well-designed and feature-rich product and popularize the SaaS solution in the target market. Venture Studio supports SaaS businesses with a parallel entrepreneurial journey and skyrocketing growth.
Final Thought on Venture Studio SaaS
Now the question is, does this trend expect to continue? The answer is yes! Venture Studios are offering help to the next-gen of industry-shaping companies, and chanting the mantra with great innovation brings massive change. The studios are disrupting the conventional ways of building a company and how to invest in them. They have a unique business model and adhere to a different outlook from the more familiar asset classes.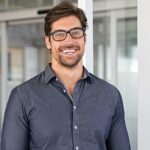 David is a dynamic, analytical, solutions-focused bilingual Financial Professional, highly regarded for devising and implementing actionable plans resulting in measurable improvements to customer acquisition and retention, revenue generation, forecasting, and new business development.
Tags:
how to use venture studio
venture studio saas
what is venture studio