Top Online Coding Bootcamps 2023: Fullstack Academy vs. Rocket Academy and Others Analyzed
Looking for an online coding course? At Fullstack Academy and Rocket Academy, students learn the latest technologies to prepare them for a career in software engineering. Both offer challenging and comprehensive courses for aspiring coders to get up to speed quickly. 
When searching for trusted boot camps, it's essential to research the curriculum and outcomes of each program. From costs, web development programs, value, and more, this article will cover some of the best factors to consider before signing up for an online coding boot camp.
Are Coding Bootcamps Worth It? What Should One Expect?
Coding boot camps are designed to give students a web development and coding crash course. Attending a BootCamp teaches you various skills such as HTML, CSS, JavaScript, React, Python, and more. 
Many boot camps offer career services like networking opportunities or job search guidance. You can expect to learn the fundamentals of coding and build a foundation for a career in software development. 
Students should also understand that boot camps are intensive programs and require dedication and hard work to make the most out of them. The best way to maximize your boot camp experience is by taking advantage of all possible resources, including mentors, instructors, alumni, and other students.
Popular Coding Boot Camps
You've probably heard about popular coding boot camps like Fullstack Academy and Rocket Academy. Both programs are renowned for their highly competitive courses, mentorship opportunities, and alumni network.
Fullstack Academy is known for its comprehensive software engineering course focusing on JavaScript-based technologies. It also offers part-time courses such as Frontend Web Development and React/Redux Bootcamp. 
On the other hand, Rocket Academy is another popular online coding boot camp offering web development and software engineering classes. This coding bootcamp  provides help with job search assistance, mentorship programs, and career support after graduation. 
Comparing Coding Boot Camps
Consider cost, course length, customer service, and student outcomes when comparing boot camps. Here's what you can check to help you out with your decisions:
Costs

: Does your chosen Bootcamp offer cost-effective solutions to the course? You can compare and contrast prices to see which one fits your budget. 

Course length:

How long do you need for a course to complete? Some boot camps offer part-time and full-time courses, so choose the one that best suits your schedule. 

Customer service:

What type of customer support is available? Does the BootCamp provide help with technical difficulties or other issues? 

Student outcomes:

What jobs do graduates typically get after completing the course? Some boot camps offer job search assistance and career support. 
Weighing these factors will help you choose the right boot camp for you. Remember, take your time to research and compare different programs before signing up for one.
Tips for Finding a Boot Camp
The best way to find a reliable and reputable boot camp is by reading reviews from past students. Assessments can provide insight into the quality of instruction, customer service, and other factors that may influence your decision. 
Another tip is to attend free webinars offered by BootCamp or even visit their websites to understand better what they have to offer. You can also look for online forums and message boards where you can ask questions and get advice from alumni of the BootCamp. 
Finally, try to attend any coding events hosted by the Bootcamp or related organizations in your area. This will allow you to meet other coders and get an idea of what it's like to study at the BootCamp. 
Why Are Coding Bootcamps Popular?
Coding boot camps offer a convenient way to learn the fundamentals of programming and kickstart a career in software development. They are perfect for those looking to upskill quickly, as they often offer short-term courses with comprehensive curriculums. 
Moreover, coding boot camps provide access to experienced instructors and mentors, which help students stay focused and motivated. The boot camps also offer job search assistance, which can help graduates secure their dream job quickly. 
Additionally, coding boot camps provide career-specific courses such as web development and software engineering, which are highly sought after in today's tech-driven world. With the help of a professional instructor with expertise in the field, students gain hands-on experience and develop the necessary skills to excel in their careers. 
Coding boot camps are a great way to jumpstart your career in software engineering and increase your marketability as a coding professional. With the right BootCamp, you can learn the fundamentals of programming quickly and start applying what you learned immediately. 
Do They Have Requirements?
Researching the requirements for each coding boot camp before signing up is essential. Some boot camps may require students to have prior knowledge of programming languages, while others may not. 
Furthermore, many BootCamps also have a minimum age or educational requirement to enroll in their courses. 
Reviewing the criteria and confirming that you meet all the requirements before enrolling in a coding boot camp is wise. You should also research any additional fees such as registration, technology, and other course materials that may be required for enrollment. 
Final Words
Coding boot camps are becoming increasingly popular among those looking to learn to code quickly and kickstart a career in software development. By researching your options and reading reviews from past students, you can confidently decide which BootCamp is best for you.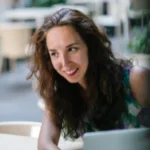 Magdalena Polka is a Business Solution Designer and an Information Technology / Project Management consultant and author with over 15 years of software development, management and project management experience.