The Ultimate Guide to Cloud Computing and How it Can Help Companies
What makes a business successful? Security, proper storage of data, collaborating with others and flexibility? Cloud computing comes with all of this and more. However, you might not know how it works or what it is. Transitioning into a more digital way of business can be tough, but with our complete guide on cloud computing, it doesn't have to be. Here is the ultimate guide to cloud computing and how it can help companies.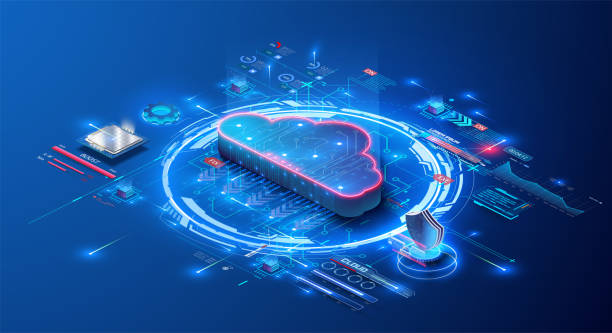 What is Cloud Computing?
Let's start by answering the big question: what is guide to cloud computing? Cloud computing is when a variety of services is hosted and provided through the internet. There are three types of cloud computing service models: software as a service (SaaS), infrastructure as a service (IaaS) and platform as a service (PaaS). SaaS is the most common and widely known service because everyone uses it in their everyday life whether it's for their career or recreational use. Below is a brief list of SaaS examples to help you become more familiar with it:
Netflix
Trello
HubSpot
Microsoft 365
Zoom
Google Mail
When it comes to business purposes, you want to use platforms such as Slack for better communication, Dropbox to house important documents and DocuSign to provide easy signatures. One form of SaaS in our guide to cloud computing that might surprise you is fleet management software. Fleet management software provides business owners and managers the ability to oversee all the processes for the vehicles. Combined with the proper fleet technology, like ELDs, maintaining a fleet can become a very simple task. Dash cams can help provide you with greater visibility into your driver's journeys. Through these cameras, you'll be able to see the routes your drivers take and what their driving habits are.
More importantly, dash cams can protect both you and your drivers from liability claims in the event of an accident. As you shop around, try to find AI-based models that provides real-time incident detection and preventative in-cab coaching for your drivers. Now, let's move on to the next topic: IaaS. IaaS is the model that dabbles in network and storage. It allows you to divvy up your processes across multiple servers. Here's a quick list of IaaS examples:
Microsoft Azure
IBM Cloud
Amazon Web Services
Digital Ocean
Linode
Rackspace
Finally, PaaS is when a third-party provider gives consumers software or hardware, so they can run and maintain their own application programs. To give you an example of PaaS, look at Google App Engine, Heroku, and AWS Elastic Beanstalk. For companies, they can use PaaS to develop their own software to provide to their target audience.
The Pros
The guide to cloud computing is more than just a fancy word to throw around. Businesses who invest in big data and multi cloud strategies run their organizations more efficiently and can even increase their profit margin overall. Businesses can also save money when they switch to a cloud-based server. Instead of wasting money on paper products, ink, and printers, you can save all of the documents on a cloud-based server. You can even find a pay-as-you-go server that allows you based on need, not a set monthly price. In addition, you can also increase your security two-fold simply by using SaaS. Even on a pay-as-you-model, you still have someone monitoring your documents 24 hours a day. This alone alleviates the risk of someone tampering with your documents or leaking your organization's information.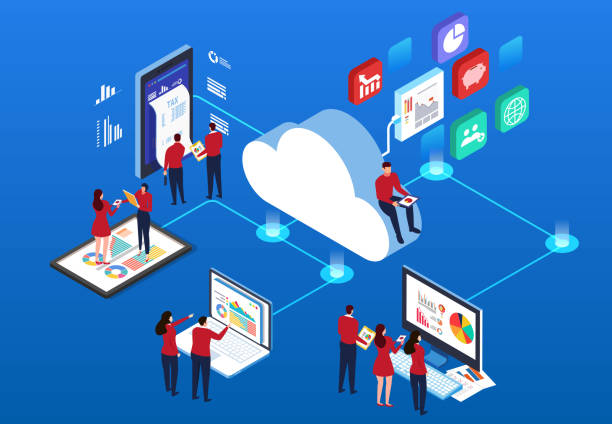 The Cons of Cloud Computing
Despite proving to be an incredible business asset, cloud computing does have its downsides. The first con is the potential downtime; cloud computing solely depends on the internet to even function. If there's an outage or the connection isn't strong enough, the services can take a long time to load. If there's one thing that can shoo away clients, it's not having immediate access.
One of the main reasons why business owners opt for guide to cloud computing is because of how secure it is. Cloud-based servers have high defenses against data breaches and are among the most secure forms of software due to the high-level encryption, especially when it comes to private servers. However, this is where the downside comes into play. Not only are private servers a lot more expensive, but public servers also have more vulnerability to cybersecurity attacks.
Perhaps one of the biggest drawbacks of cloud computing is how you're locked into a specific vendor. Once you conclude your transactions with a cloud computing vendor, you cannot switch within reason. Eventually, you can switch vendors, but the problem lies in how expensive it is as well as how it can disrupt your operations. Again, cloud computing can be an amazing asset, but there's a lot you need to consider. You don't want to waste your finances on something that provides no value to your company yet.
Is it Right For You?
Making the change to a cloud infrastructure is a big decision, and that's why it's so important to weigh the pros and cons before going forward. While most types of businesses can benefit, some might not need it now, or at all. Before coming to a final decision on our guide to cloud computing, make sure to assess your current situation. If you're just starting out, you might not have enough funds for cloud computing. Another factor to consider is your niche. Some business niches greatly benefit from cloud computing. These niches include education, insurance, healthcare, and real estate. Be sure to be considerably thorough when researching and considering your options.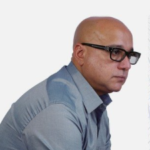 With more than 20 years of progressive experience as Program Manager and Project Manager had led complex IT projects/programs in a wide variety of industries in America, Latin America & Italia.
Mario Bisson Andini is an advanced Program Manager who is the founder of Bisson Training.
Tags:
beginners guide to cloud computing
what is cloud computing