Rally vs Jira: Choosing the Best Agile Tool
Many customers discover that their particular Agile journey need more flexibility than is provided by the Rally Software. Despite the fact that it is widely used and capable Agile project, program, and portfolio management solution. In particular, this is true when their Agile development approach begins to grow in scope. As a result, many firms make the decision to migrate to Atlassian's technology stack, which includes Jira and Jira Align. Let's take a look at the most important characteristics to look for in a software management solution starting with Rally software vs Jira. And then compare the capabilities of Jira and Jira Align against those of Rally as Rally vs Jira.
Starting to Compare Rally software vs Jira
Jira and Apps
Jira software + applications is one of the most powerful tool alternatives available from Atlassian. The software provides very rudimentary guardrails, which means that users must create their own guardrails by developing applications within the Jira software environment. This might present some difficulties owing to a scarcity of well-established best practices, mostly as a result of the wide disparities between client verticals, industries, methodologies, and internal business processes.
The removal of these apps is usually required for enterprises that are going through a time of fast expansion, as the organization will eventually need to transition to Jira Align. User frustration might arise as a result of the fact that they have invested so much time and effort in getting things up and operating in Jira, and now they must transition to Jira Align.
Finally, you must have a solid solution architecture in place to guarantee that the Jira and application configurations will match your process and methodology requirements. This holds true regardless of the tool you are using. No tool will be able to meet your requirements unless you have a solid solution architecture.
Jira vs. Rally is a battle between two software development teams.
We'll compare Rally vs Jira/Jira Align in three categories: flexibility, functionality, and simplicity of use. Now that we've established a foundational understanding of Atlassian software, let's have a look at how they compare.
Flexibility
Jira software is adaptable enough to handle any Agile technique while also facilitating communication between teams. Aside from that, it offers good integration capabilities with various systems and tools. Through the use of connectors, you may integrate Jira with a range of different systems and retrieve and push data across them.
Rally Software vs Jira Features
Roadmapping is a critical activity in the Atlassian Suite, and there are various linked tools that support it. Other useful features include the Workflow Engine, which provides users with pre-defined starting points, supports them in managing work flow processes, automates work flow processes, and allows them to customize work flow processes as required. For those searching for a specific feature to incorporate into their product, the Atlassian suite provides a large application marketplace where they may find practically any capability they want.
Utilization Ease of Jira vs Rally
The Atlassian Suite of products is very simple to use, because to its straightforward graphical user interface (GUI) and excellent search capabilities built into each application. Within a few days, the vast majority of people become proficient Jira users. All of the features are made available to users by default, making it simple for them to get up and running and start addressing the requirements of their team right away.
Compare the views provided by Rally vs Jira Align
There are several similarities between Rally and Jira Align's points of view. Like Rally, Jira Align introduces portfolio and program Kanban views to the backlog realm, similar to how Rally does it. Users will be able to develop customized process flows that better fit the methodology of their business as a result of this feature. It is possible for users to test and refine their customized builds in order to increase governance and compliance.
In contrast, the roadmapping tool in Jira Align may stretch up to three program increments into the future while also offering predictability and percentage of confidence rates. Additionally, Jira Align will add the known approved velocity (the rolling average of prior program increments) to the backlog.
The hierarchical view is another perspective that Rally users are familiar with. In Jira Align, this view displays the work item at the greatest degree of detail. Customers are better informed about factors that might affect delivery time. And they can respond accordingly to guarantee that the product is delivered on time.
Views that are incomparable across Rally vs Jira Align
Jira Align has several more viewpoints that Rally does not have, and vice versa. The information provided by these perspectives is particularly valuable to businesses who are increasing their data infrastructure and want to learn more from their data in a real-time way.
In contrast to Rally, Jira Align's roadmap module is a highly strong module. It works from the strategic level, i.e., capturing key themes, all the way down to the feature level, without sacrificing functionality. As a result, users are better able to determine in the following program increment.
In addition, Jira Align supports a variety of different room views, while Rally does not. The Strategy Room is an excellent tool for seeing topics that are relevant to a company committed strategy for one to many years.  Concerning Rally vs Jira, Jira Align also includes the Portfolio Room. This provides a detailed breakdown of how specific portfolios are performing in terms of task execution, resources, and capacity.
The Program Room is where all of the specific programs are available along with their capacity to deliver.  The Dependency Object inside Jira Align, in contrast to the Rally dependency object. It is a robust, controllable object that paints visuals on the program board. And it is allowing you to design your program increments, rooms. Also other reports to reflect the dangers that dependencies are creating to your delivery.
Conclusion
Having examined Jira and Jira Align in comparison to Rally, some things became clear. While they are similar in many ways, Jira Align in particular provide greater flexibility, visibility. And it is allowing your leadership and teams to better understand and respond to the needs of your organization. At the end of the day, you still need to concentrate on your process. And select a tool that has sufficient flexibility to accommodate that process effectively.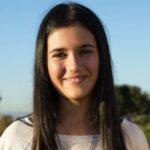 Writing, researching, and learning about project management and tech.
Tags:
jira align
rally software vs jira
rally vs jira
which is better jira or rally