6 Best Scrum Tool to Try In 2022
Since its introduction some years ago, Scrum has emerged as the de facto standard for agile project management. Scrum is one of the most extensively used agile frameworks, and it is widely used by software and non-software development teams, respectively. There are various scrum tools that have emerged as a result of the Scrum movement's resounding success, many of which have positioned themselves as the finest Scrum tools. The criterion for selecting the best Scrum tools among agile scrum tools is straightforward. The technology that is ideally suited to your project requirements, assists you in efficiently reaching your sprint targets, and does not put a hole in your financial resources is available.
If you search the internet for a list of Scrum tools, you will most likely be overwhelmed by the sheer number of options available, leaving you even more perplexed than you were before.
So, in order to make things easier for you, we've produced a list of the finest Scrum tools that will relieve you of the stress of deciding which tool is "the best" for your team.
What Exactly Is Scrum?
Scrum is a methodology for developing and delivering products that are iterative in nature.
A huge complicated project is divided into smaller phases that are completed within time-boxed iterations known as sprints, and this method is used to do this. Ideally, these sprints will last between 2-4 weeks.
Each sprint concludes with the scrum team gathering consumer feedback and taking their recommendations into consideration before moving on to the next.
Because of the rapid development work speed, Scrum product teams generally utilize a digital whiteboard (also known as a scrum board) to organize and manage their activities and sprint goals.
Is a scrum board the same as a Kanban board, I hear you ask?
Nope.
A scrum board is a visual representation of the work completed in a single sprint that is owned by a single agile team.
A kanban board, on the other hand, is useful for keeping track of all the teams working on a project.
How to choose the best scrum tool?
Does your agile scrum tool have the following features:
Allowing you to create sprints?
Are you able to provide excellent backlog management?
Is it possible to get burndown and burnup charts?
Allowing you to maintain and design a scrum board?
Do you provide rudimentary reporting capabilities?
What other project management tools can you integrate with?
Provide functions that are user-friendly for the whole development team?
#1: Jira – The Most Known Scrum Tool in the Market:
Jira is a project management tool that you've probably heard of. Jira takes the first slot on this list without a doubt because it is one of the most popular agile tools for Scrum.
The application includes a slew of features that make Scrum deployment a breeze for users, such as configurable Scrum boards, custom backlog management filters, and a variety of visually appealing project reports.
Jira, even though it has a well-balanced set of features, might appear to be a little intimidating for those who are just getting started. Although it is possible to learn the software quickly, it would not be a sensible option to use it if you are new to the Scrum methodology.
Scrum boards that can be customized, powerful progress reporting, backlog management, user story mapping, bug and issue tracker, time tracking, customizable dashboard, and sprint management are some of the key features of this product.
Jira Pricing: Up to ten users there is a free version, and standard plan with further features starts at $7.5 per user per month.
#2: Infinity
Infinity is a new scrum tool that has a straightforward user interface and straightforward drag-and-drop capability.
It is possible to keep track of what is happening in each sprint with the aid of this agile project management software. You may also assign tasks, track progress, prepare stuff for future sprints, and do a variety of other activities.
However, there is a catch.
There is no dashboard option available in this project management solution.
Prepare to look into space to maintain track of many tasks at the same time.
The following are the main characteristics of Infinity:
Pre-made templates to save time,
It is simple to flip between several perspectives.
Easy use of folders and subfolders.
Over 2000 third-party integrations are available.
Infinity pricing: The premium plan for this agile tool starts at $9 per user per month for the first month of service.
#3: OrangeScrum
OrangeScrum is an all-in-one project management software that is particularly well suited for construction project management.
It has features like a time log, a kanban view, a daily scrum, and invoicing, among other things.
The basic plan, on the other hand, is far too limited, especially when compared to the other agile tools. Since they provide more sophisticated capabilities even in the free edition.
OrangeScrum's primary features include:
The ability to customize task statuses to create custom workflows,
Scrum boards and sprint reports, velocity charts for better planning, and other Agile tools and techniques
Use backlogs to keep track of product ideas, stories, tasks, issues, and subtasks.
OrangeScrum pricing: The most basic package for this scrum software starts at $8/month for up to ten people, with more plans available for purchase.
#4: Wrike:
Wrike is a project management software for groups of five or more people. It incorporates Scrum tools and capabilities, and it is extremely flexible, allowing users to build processes, dashboards, reports, and request forms to meet their specific requirements.
Users may transition between Agile Kanban boards, one-click Gantt charts, and classic workload views with the press of a button in Wrike. The application also comes with several pre-built Agile templates, as well as task lists, subtasks, timetables, shared workflows, file sharing, and real-time communication. It also includes some Agile templates.
Pricing starts at $9.80 per user per month for the first user.
#5: Smartsheet
From a single project to end-to-end job management, Smartsheet's project management solution allows you to expand as needed.
This scrum tool in the shape of a spreadsheet aids in the management of processes and the improvement of cooperation.
However, it is not particularly user-friendly for beginners.
The following are the main characteristics of Smartsheet:
Workflow automation,
Tracking of tasks and expenditures,
Integration with other applications such as Google Drive, Salesforce, and others.
Multiple views, such as grid, card, Gantt chart, and calendar, are available.
Smartsheet Price:
Smartsheet's pro plan begins at $7 per user per month up to 25 users.
#6: nTask
nTask agile scrum tools is one of the most straightforward and simple to use scrum tools in project management, according to the author. You may use this platform to manage your projects from beginning to end, allowing you to manage effects across several processes at the same time.
This platform allows you to manage tasks, projects, timesheets, risks, problem tracking, and meeting management all in one location. It also allows you to collaborate with others. You can remove the need to go between several applications to handle different projects. And you can delegate work to team members in a matter of seconds.
Key features include document management and file sharing, task assignment, time estimation. Also, auto time tracking, custom fields and prioritizing, list view, board view, calendar view, and Gantt view, comments and team member tagging, iOS and Android mobile applications, and a web-based user interface.
Pricing: A free plan with unlimited tasks is up to 5 users and is available with no restrictions. The premium plan costs $3/month for each user.
Scrum tools assist a team in running sprints by helping them to manage the backlog, assign tasks, and break down difficult jobs into smaller tasks that are easier to do. The projects will finish quickly if you glance at the dashboard. And understand the status of all the work that is now underway, completed, and pending. Best scrum tools in the market will assist you in determining whether or not you lack the necessary speed to complete the delivery on time and with high quality.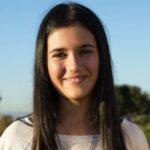 Writing, researching, and learning about project management and tech.
Tags:
best agile scrum tools
best scrum tool
jira scrum tool