Proactive IT: 6 Best Practices To Implement For 2022
Information Technology (IT) is an essential requirement for any business, including yours, no matter the industry. Previously, most business owners practiced reactive IT methods in their operations. This is no longer efficient with the rise in cyberattacks. More care must be taken for better protection with proactive IT management. Consider implementing proactive IT monitoring. To do this, you need to identify ways to ensure you employ proactive IT practices efficiently for your firm's safety. 
The following are habits you can practice:
1. Outsource An IT Team for Proactive IT Management
Most businesses are adopting this technique to enhance security in their firms. 
An outsourced provider has the requisite skills in proactive handling of IT threats. With the experience gained from serving many clients in different industries, they're better at preventing attacks than your in-house IT team.  
The managed IT team will offer a whole package of protection measures. Penetration testing services by Cornerstone Partners or any other firm of your choice is one of the many unique services offered. 
Also, this team will monitor your systems 24/7, ensuring the complete safety of your enterprise. By monitoring your data, they're able to detect any unusual activity and address it before it becomes an issue.
2. Protect Your Data with Proactive IT Management Principles
The first and most basic way of staying ahead of any IT threat is by protecting your data. And it is the first step of proactive IT practices.
Start by investing in the proper protection tools. Adopt efficient anti-virus and anti-malware software for your business. These tools aim at preventing any unauthorized access to your company's data. 
Revamp your password protection practices by investing in password management tools. Password management will generate strong passwords for all your data that you can also program to update the encryptions regularly. Regular password updates are crucial for the sensitive data in your firm. 
Consider multi-factor authentication for information access. A two-factor system could work for your workers as they log in to their work accounts. One can require their log-in details while the other biometric configuration code was sent to mobile phones. Also, it'd be wise to get an SSL certificate and acquire an HTTP for your website. This encrypts any data exchanged between a user and your website.
Encourage your team to always lock their computers when they leave their desks, even if it's just for a few minutes. Three-minute unauthorized access to data can do much harm. Even as you put in place data protection measures, it's critical to limit the number of people accessing sensitive data in your company. The lesser the access, the more secure the data.
3. Update Your Technology
As previously stated, the primary step in proactive IT monitoring is getting the right tools. However, this isn't adequate if your chosen tools are outdated. Most technology has regular updates from their developers aimed at bettering the systems. Updates bring in new features, provide extra security by addressing current cyber threats, and keep your company protected. 
By not updating your technology, such as anti-virus and anti-malware tools, you become vulnerable to new threats, giving you less protection.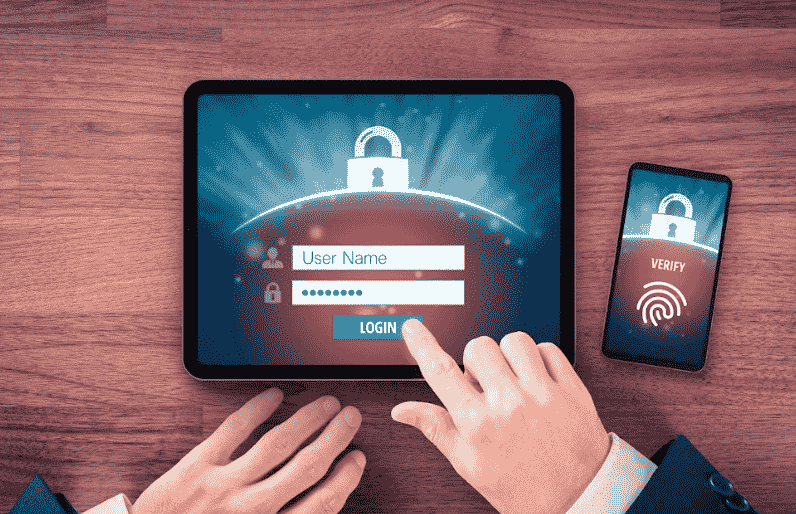 4. Perform Regular Back-Ups for Proactive IT
Data loss or cyberattacks can happen even as you adopt proactive IT practices. You don't want to be left with nothing regarding your data, intellectual property, contracts, and projects. Therefore, it's essential to regularly back up your data.
Cloud-based solutions offer off-site storage, where they're less accessible. For physical data storage devices, such as hard drives, store the backups in a secure location outside your office. This prevents loss, them getting into the wrong hands, or being damaged by fire or floods.
5. Train Your Employees about Proactive IT Monitoring
Any proactive plan that you layout and implement won't be effective without your team taking part. They are the key to the implementation process. Train them on any systems you've introduced in your firm.
Hold regular workshops or seminars where IT experts educate them on the new ways of cyberattacks and how to prevent and mitigate these occurrences. They should also be enlightened on how to spot suspicious activities on their computers, such as emails or links from unknown senders.
As part of educating them, clearly outline the company's policies regarding security, including practices. These policies guide their everyday behavior to prevent possible breaches. Besides informing them, print out the policies and have them all around your office premises. 
6. Formulate An Incidence Response Plan
However, breaches happen even with measures in place. Therefore, your team needs to know what to do in the event of data loss or malware attack.
To do this, you need to develop an incidence response plan. The basis of its formulation is dependent on the threats your business is likely to face. The first step is to understand the risks surrounding your company. With the identification, devise ways to recover the data and even from the incidence and note them down. These steps are what make up your response plan. Analyze each risk and look for counter methods.
The plan should also include how communication should flow in an attack in the phase of proactive IT monitoring. Why is this important? During and after an attack, most workers tend to be in panic mode, wondering what to do and whom to contact. This wastes much time that would have otherwise be useful in countering an attack and preventing more damage.
Conclusion
Practicing proactive IT management in your business isn't as challenging as it seemed in the beginning. These are straightforward and practical processes you can implement in your company. Ensure not to go blindly about it and use your business threats as a guideline in choosing the practices.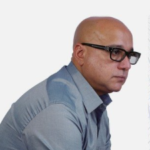 With more than 20 years of progressive experience as Program Manager and Project Manager had led complex IT projects/programs in a wide variety of industries in America, Latin America & Italia.
Mario Bisson Andini is an advanced Program Manager who is the founder of Bisson Training.
Tags:
cyberattacks
cybersecurity services
proactive IT
proactive IT practices