MBA Programs: 6 Qualities To Look For When Selecting A Course
Are you seeking a quality MBA program to help propel your career and increase your earning potential? With hundreds of programs available from accredited universities, narrowing down the options without feeling overwhelmed can be challenging. But with thorough research and an understanding of what qualities make up a good MBA course, you can easily find the program that fits your needs. So, how to select MBA program and research MBA programs in Australia?
This post will look at six key qualities you should consider when selecting an MBA program: accreditation, faculty expertise, curriculum design, learning resources, tailored support and alumni network. We'll also offer some tips on finding additional information about these courses and how to evaluate any prospective programs you are considering.
Ensure the program has a good reputation and is accredited by the right bodies
When selecting an MBA program, paying attention to its reputation and accreditation status is essential. The best MBA programs in Australia have credibility and recognition. They are often accredited by the Australian Council for Educational Research (ACER) or the Australian Qualifications Framework (AQF). A good reputation should also be determined by assessing student feedback and industry reviews. 
Ensure that the program you are considering has been awarded excellence in teaching or research domain awards, among others. With a wide array of MBA programs available, choosing one with a proven track record and strong reputation lets you know that your investments, both in time and money, will pay off for the duration of your coursework.
Look for an MBA program that offers a curriculum tailored to your needs and career goals
An up-to-date, tailored curriculum is essential when selecting an MBA program. Given the competitive nature of the best MBA programs in Australia, it is important to look for a course that can provide you with invaluable insights and relevant knowledge necessary for your career or professional development. An ideal MBA program should have a versatile curriculum incorporating all the latest technology trends. It should also suit your specific skill set and career goals by offering prerequisites such as knowing how to work with industry-standard software packages and equipping you with problem-solving skills. Ultimately, finding a suitable curriculum that meets all these criteria means that you are more likely to discover the right fit for you when it comes to your chosen field of study.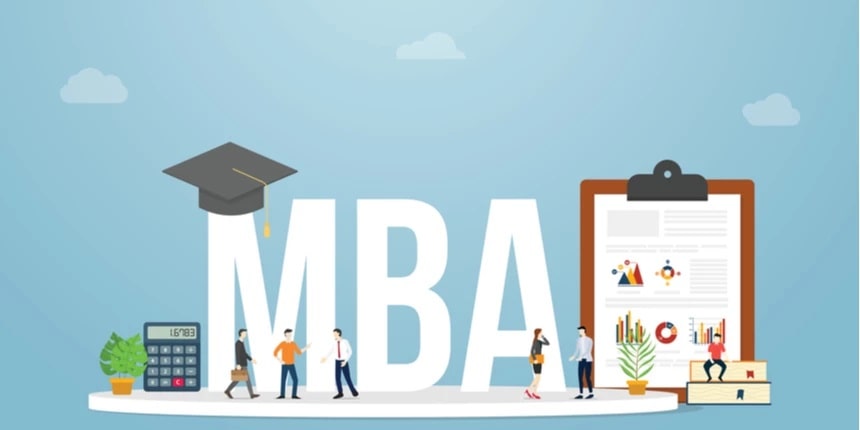 Research the professors that teach in the program, as well as their qualifications and experience in their field
When researching MBA programs in Australia, paying attention to the faculty teaching in the program and their respective qualifications are important. Investigate the professors by looking into their experience and qualifications in the field. Check to see what research projects they have contributed to or any other accomplishments that can be tied back to the program. The faculty should have a strong track record of success within academia and tangible professional experience. 
Visit the program's website. Most MBA programs have a dedicated section on their website that lists the faculty members. You can check out this section to learn more about the professors, including their areas of expertise, research interests, and publications.
Read faculty profiles. Once you have identified the professors who teach in your program, read their profiles in detail. Faculty profiles typically provide detailed information about their educational background, research interests, and professional experience.
Check their publications. Look for the publications authored by the professors. This will give you an idea of their research focus and expertise. You can find their publications on academic databases or through their personal websites.
Look for reviews. Check for any reviews or feedback from current or former students of the program. This can help you gauge the quality of teaching and learning experience offered by the professors.
Consider tuition fees, living expenses, and any other associated costs when selecting an MBA program
Cost is an important factor for any major decision, and selecting an MBA program is no exception. Due diligence is necessary when assessing the tuition fees and any incidental related costs such as textbooks or additional materials. Additionally, it is wise to factor in any living expenses during the academic program, as these can add up over time. Always remember that price should not be the only criterion when selecting an MBA program. But should certainly be among factors.
Choose a location that is convenient for you to study from or travel to during your studies
When considering an MBA program, one factor that you should take into account is the location. The course must fit into your lifestyle and be convenient for you. Either by being close to your home so that commuting to classes or campus resources is not a burden. Or by being in a place you can easily visit while on vacation time or on spare weekends. Of course, there will be occasions when it's necessary to step out of your comfort zone geographically. But if you are looking for a balance between studies and leisure, choosing an MBA program in a place that's convenient for you may be the best way to ensure both.
Check what kind of support services are available to students, such as career counselling, academic advising, and job placement services
Student support services should be a critical factor when selecting an MBA program. These can include career counselling to help you formulate your ideal job and industry, academic advising for assistance with assignments, and job placement services that ensure your skills and qualifications are catching the eye of potential employers. These facilities are essential for career development and growth.
Ultimately, you want to ensure that you select an MBA program that best fits your individual needs and circumstances. Take the time to research each program carefully, considering the reputation and accreditation, curriculum tailored to your preferences, the qualifications and experience of faculty members, cost and location of the program, and student support services available.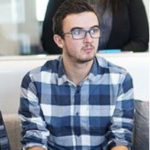 11+ years strategic communications, marketing, and project management experience. I am a trainer at StarWood Training Institute, focusing on online courses for project management professionals.
Tags:
best MBA programs in Australia
choose MBA program
selecting MBA programs in Australia