ITIL 4 Foundation Certification: 5 Tips to Clear the Exam
If you are preparing for the ITIL 4 Foundation Certification exam and want to get a high score at the very first attempt of yours, then you are at the right place. Knowing the concept of the ITIL Exam is important, however, it is even more essential to know how to comprehend the ITIL Exam pattern so that you will feel like you know everything you need to know. Here we gather up 5 tips for candidates who are planning to clear the ITIL 4 Foundation Certification Exam.
What is ITIL 4 Foundation Certification Exam?
To start with, AXELOS has released ITIL 4 in the year 2019. It can be said that ITIL 4 is the most updated version of the development of ITIL, and includes a standard pack of practices to brace companies over digital transformation. In other words, ITIL 4 is a start-to-finish IT services model and it is used for the delivery as well as in the processes of tech-enabled products. IT operation teams should know ITIL concepts in order to be able to fully function a required task in the business strategy.
The ITIL exam is a kind of basic certification in which you are tested with a general awareness of the concepts of ITIL. It includes the terminology used in the ITIL service lifecycle, key elements, and concepts. These involve the link between the processes used, lifecycle stages, and thus their input to service management practices. In the exam, there are 40 questions in total to be answered in 60 minutes. You must get a score of a minimum of 65%, which means 26 questions correct out of 40 questions in order to achieve the ITIL Foundation Certification.
By following the steps mentioned below, you can get AXELOS-accredited ITIL 4 Foundation certification;
Make sure you have the test after you have completed a sufficient amount of training.
Get a score of a minimum of 65% on the exam.
Achieve to earn 2 ITIL credits.
The best resources in order to fully prepare for ITIL Foundation Certification Exam should include the following chapters;
The requirement for ITIL certification
The four levels of ITIL certification
The practical way to practice each chapter
The Most Important Tips to Clear the ITIL 4 Foundation Certification Exam
#1: Practice harder each following day
The first step is to get to know yourself with the pattern of ITIL examination. This should be followed by working on official sample papers and practicing each every day. In order to get a general idea about what the real exam looks like you need to practice questions.
You should consider the time very carefully. When practicing on ITIL tests you should stick to the time in order to make sure that you will be able to finish the real exam on time. One of the most popular causes of failing the ITIL exam is the insufficiency of time and making an incomplete exam.
#2: Understand the material in detailed
Read the questions carefully and take your time to understand each of them fully. Some questions might include negatives that can trick you. Overall, ensure that you comprehend the question fully.
#3: Understand the Lifecycle and Capability Modules
Even though each cycle and capability module are considered more detailed in the intermediate level of ITIL qualification, you require to know the basics of the Foundation level. ITIL 4 Foundation Certification Exam Training is basically composed of understanding the simple and foundations of capability modules and each stage of the ITIL lifecycle.
#4: Remember the keywords by heart
In order not to fail the test, you are required to know the keywords. These keywords include the followings;
Service transition
Service design
Service strategy
Operational level agreements
Service level agreements in the framework of ITIL, keywords are very important because they are connected to other keywords. For instance, customer value is connected to a service strategy module. Likewise, maintenance is connected to continual service improvement. By knowing the keywords, you can easily answer questions correctly in less amount of time.
#5: Consider ITIL only
Most of the participants answer relying on previously practiced organizations, which is not very helpful. Because of this, when practicing for ITIL 4 Foundation level exam think about only ITIL practices.
What to do during the ITIL 4 Foundation Certification Exam
It is obvious that taking an exam is a very nervous thing regardless of how much you have prepared. Below, there are some tips that will help you to succeed in the ITIL 4 Foundation level exam.
Ensure that you get everything you need
Consider the time limit
Answer each question very carefully considering the instructions
Try to catch the keywords in the question structure which can help you to answer questions
Forget about your personal experience and answer the questions from the perspective of the ITIL 4 Foundation level exam
You should have some time left if you have used your time efficiently. If so, use that time to check your answers and ensure that you did not leave them blank.
After the ITIL 4 Foundation Certification
If you have prepared efficiently and effectively for the exam, there is no need to worry about it. It will take few weeks to know your score. Having ITIL certification will enable you to join the AXELOS community. This community will offer you access to white papers, blogs, and case studies. What is more, you will also know the full dates of events and conferences. In this way, you will stay up to date and interact with your peers. Passing the ITIL 4 Foundation level exam and thus, being an ITIL Strategist or ITIL 4 Managing Professional will surely open up new career opportunities in your life!
See Also
Enterprise Architect Job Description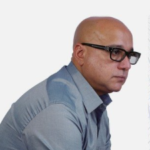 With more than 20 years of progressive experience as Program Manager and Project Manager had led complex IT projects/programs in a wide variety of industries in America, Latin America & Italia.
Mario Bisson Andini is an advanced Program Manager who is the founder of Bisson Training.
Tags:
ITIL 4 Foundation