6 Key Benefits Bussiness Can Gain From Managed IT Software
Implementing new systems and strategies into any business requires an investment, and just like any investment, companies expect benefits and return in the cost they've funded. With the investment of managed IT software, business owners can see immediate improvements in sales, IT projects management, and cost savings. If a business doesn't use management software for their projects, most likely, the chances are that they are wasting time on unnecessary work. Thus, for the progress of your business and your employees, you should consider managed IT software as well as outsourcing software.
Types of Managed IT Software Models
Firstly, determine which among the different types of outsourcing models you should deploy in your business operations. Quick decision-making and thought-out strategies are required to stay ahead of the competition, and outsourcing IT software can help you do that. But before you can pick one, you need to identify which one best fits your needs.
Fixed Price Managed IT Software Model (FP)
This is the first and most common model which comes to mind. The Fixed Price model of managed IT software is the most basic approach to outsourcing software. In this type, a fixed rate is charged to the employer depending on the client's program. Charges of the tools used, workspace, and the service itself are involved.
Build-Operate-Transfer Managed IT Software Model (BOT)
The Build-Operate-Transfer model in IT outsourcing is a form of business engagement model which directly takes part in project management. A BOT model would be responsible for employee recruitment, monthly payroll, legal guidance, real estate, and so on. Most service providers that offer this model assemble a research and development center in the chosen country of the client.
Time and Materials Managed IT Software Model (T&M)
The T&M model is a frequently chosen option when it comes to managing IT projects. With this model, providers can focus on providing a solution to a particular project instead of an entire operation. Clients can request the service provider to perform the operation in-house, in other words, under the client's supervision. This is done to better the project according to the client's preferences.
Significant Benefits of Managed IT Software
Well-Ordered Planning
Projects management can get messy and convoluted quickly. To organize any procedure, the essential points to highlight are its planning and scheduling. Most companies believe that most of the spent on project planning always goes to waste, but it doesn't have to be this way any longer. 
Project management software has become highly advanced, and it can now provide accurate estimates and assessments on the project's completion, cost, scope, and schedule. The key trait to look out for in these software is task automation; this will aid you in consistently creating a management plan and prioritizing tasks for the project.
Remote Office Working
Another vital convenience of outsourcing IT software is that you won't require in-house IT staff, which can be pretty bothersome. Instead of being tasked with training new recruits, purchasing new tech, and setting up a monthly payroll, companies can outsource their IT needs to a service provider.
Workforces are often scattered, with some workers not knowing their responsibilities, which may affect the entire team's efficiency. With remote management of projects, managing large tasks becomes simple as the various groups have their own appointed assistant managers to keep their individual workers in line.
Flexible Customization
Most outsourcing engagement models enable the user to gain flexibility and personalization in their business operations. This could be in the form of adopting functions to satisfy a customer's requirements better or implementing beneficial resources and ideas to the software directly.
For instance, safely sharing and accessing data among the team during a project is usually done through a shared drive, though using management software is much more sensible. Project management software allows easy modifications and most also provide storage space.
Improved Productivity
Every project is going to be specific and different from the last one, this requires a team that can fill the particular requirements. The BOT model is to scale up a team of experts exclusive to the project's needs as a solution. As a result of the right workers handling the appropriate tasks, work becomes much more efficient, and productivity is enhanced.
Another way that the software optimizes productivity is by providing ease in decision-making moments. All the critical data needed is found in one platform, it grants the professionals easy access to the knowledge they require to make choices.
Reduced Risks
Investing in software designed by experienced and successful local companies ensures the success of a business in a brand new marketplace.  It reduces many chances of failure by adding fresh and approved business strategies, and of course, it highly minimizes the cost of starting up the business since you won't require an in-house IT team.
Outsourcing your IT will help mitigate most typical business risks. Having experts on hand can also relieve much stress considering knowing which direction the business is headed and its ins and outs.
Predictable Budget Management
When you have a managed IT software or service, managing finances becomes simple as you will be paying the same amount each month regardless of the work, recruitment of employees, or repairs that might have been required.
This means that budgeting won't be a problem; you'll know the exact cost, where it's going, and the service you will receive. Some project management tools can prevent projects from going off track with the help of real-time project reporting tools that show their progress and avoid their costs from rising.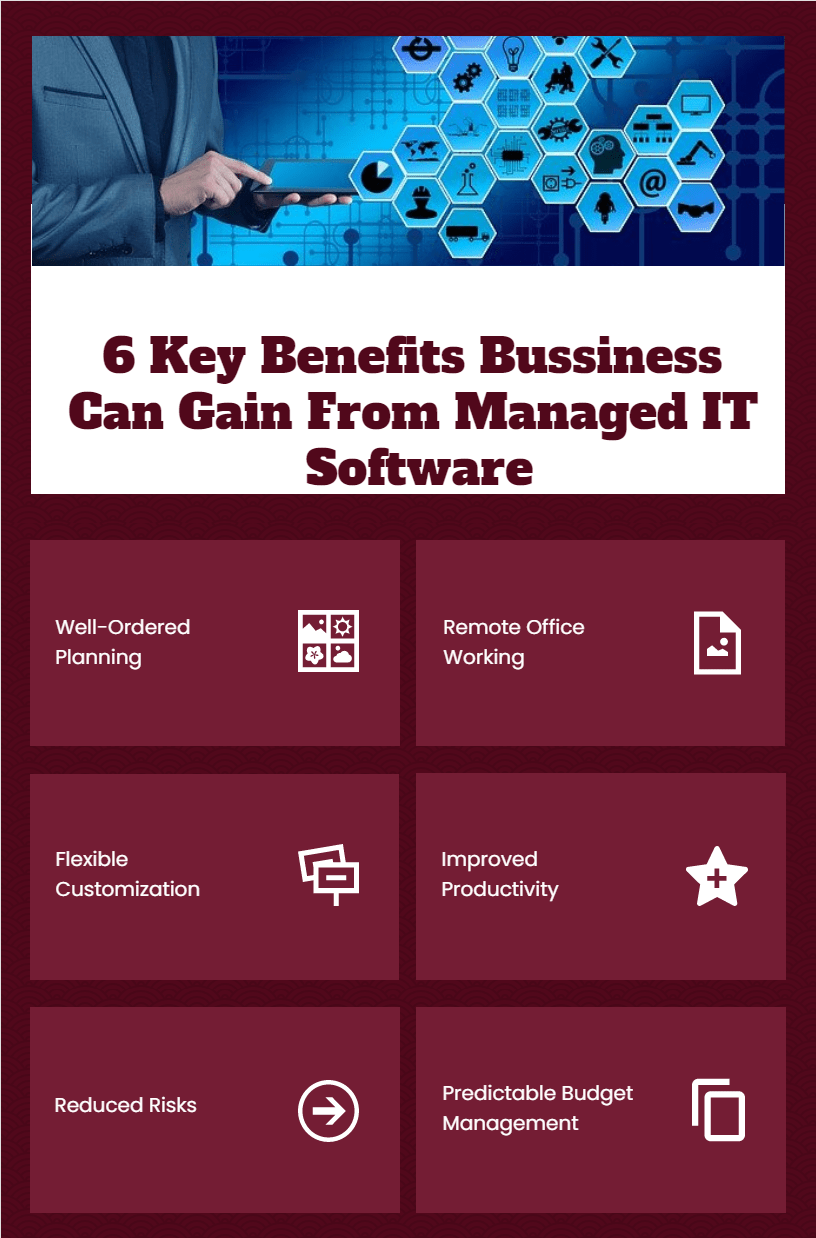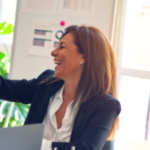 Valencina has more than 25 years of experience as an IT consultant with a great focus on enterprise application UI/UX. She has experience working across multiple industries, acting both in an advisory role, as well as hands on in the technical build of solutions. Valencina is the co-founder and COO of Nitera Training Services.
Tags:
IT software
managed IT software
outsourcing IT software