Is Family First Life a Scam? Something You Should Be Aware Of!
Family First Life is an MLM company that specializes in life insurance, as well as mortgage insurance for homeowners in the United States and after-retirement protection. This company is one of the largest in America and has a license to sell its services and products in all states. Check out below information and Family First Life reviews.
A bit of history
In 2013 the insurance broker Sean Miike founded the company. The headquarters is located in Connecticut. Operating in a multi-level marketing format, the company focuses the bulk of its efforts on training independent agents who will sell insurance policies. This MLM business cooperates with many other insurance companies to offer more policy options to customers.
Family First Life: Why Company Reviews Are So Different
The specificity of the vast majority of companies that work in the multi-level marketing segment is that different people have different experiences of interacting with them. This format suits some people, and they find themselves in this cooperation. But others, initially encouraged by good prospects but without a clear understanding of how to develop them, leave disappointed. Does this mean the company is a scam? This issue deserves a closer look.
Indeed, you can find different reviews about Family First Life on the Internet. Some people call it the company of their dreams. In contrast, others call it an insurance pyramid scheme and a fraudulent scheme that allegedly motivates them to invest a lot of time and money to get a result they never manage to achieve.
Is the company a scam?
From a formal point of view, Family First Life is neither a scam nor a life insurance pyramid scheme. At least because this huge insurance company operates legally and has the necessary licensing permits. Also important is the fact that it is possible to make money with the help of an affiliate program from this company. But building a business will be much more complicated than it might seem at first glance.
According to the Family First Life reviews, you can understand that for the first tangible results, you need to make a lot of effort. This does not indicate that the company is fraudulent but rather a reminder that to obtain the desired result in any business, you need to work hard. This is in direct contrast to the statement "Enterprise is selling insurance a pyramid scheme" which is false.
People who are just starting their journey in multilevel marketing often form the false impression that such work does not require any effort and overcoming difficulties. But actually, it is not so.
Pros and Pitfalls of an MLM Company
Among the advantages of a company that operates in the multi-level marketing industry are:
free schedule.

the opportunity to receive various bonuses and incentives from the company.

passive income.

the opportunity to build partnerships with people you like.
But at the same time, people do not always understand that a free schedule is not to work from time to time but the ability to discipline oneself. The opportunity to receive bonuses from the company is a reward for active work. Passive income is the result of a properly organized life. And working with people you like is the result of working on your communication skills and the ability to convince without imposing.
The benefits listed above inspire people when they begin their relationship with a network marketing company. But not everyone has a sincere desire to invest in the development of such cooperation. This is what often leads to disappointed expectations about Family First Life.
Working in network marketing does not mean "doing nothing". This means working in a slightly different format. You need to take responsibility for your development, work on soft skills and build an effective team with which it will be interesting and comfortable to achieve results.
A few facts about Family First Life: what types of insurance are there

It is impossible to analyze a company separate from the product it offers to its clients. So, insurance products from Family First Life consist of 4 types. They are:
Insurance that will protect the home of its owner after his death;

A policy designed to cover the cost of a funeral;

Insurance that helps to accumulate funds for assistance in the event of death;

Annuities that have a fixed index and make it possible to save a person's pension safely.
Thus, the partner of the company sells insurance policies, having a commission from this. And those who say that in this case, life insurance is a pyramid scheme, are wrong.
What else is there to say about Family First Life?
Most unbiased analytical articles echo similar thoughts about this company. Among them are the following:
There is no reason to call the company fraudulent and say that it

is selling life insurance

in a pyramid scheme

. Because it works under the norms of the current legislation in the United States. This criterion can be called the main one among those that are taken into account when someone asks about the presence or absence of fraudulent schemes in the activities of an enterprise.

The company has been in existence for nine years. Such time spent in the market is indirect evidence of reliability.

This venture is an example of traditional MLM marketing. On the one hand, not everyone likes this option initially. And this is quite normal since each person has his preferences and vision of the ideal earnings format. However, on the other hand, the advantage of this organizational and legal form is that it is familiar and easy to understand for many people from practice.
For example, someone has already tried his hand at another network company, but the product or conditions of the affiliate program did not fit there. As a result, the person continued to look for more suitable options for himself. People try their hand at different industries, and that's okay. Someone develops software for call tracking for healthcare organizations, someone sells insurance policies. Perhaps it is in Family First Life that a person will find an opportunity to prove himself more successfully and achieve the desired results.
Summing up and answering the question of whether the Family First Life pyramid scheme has fraudulent elements can be negative. First of all, this opinion is based on the legality of the company's work. But reviews about the enterprise are different, as well as about many other MLM business options. This is partly due to the presence of a vast number of life insurance pyramid scheme companies. Therefore, it is worthwhile to independently analyze the information and make thoughtful decisions.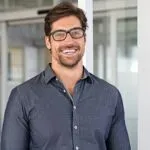 David is a dynamic, analytical, solutions-focused bilingual Financial Professional, highly regarded for devising and implementing actionable plans resulting in measurable improvements to customer acquisition and retention, revenue generation, forecasting, and new business development.
Tags:
Family First Life company reviews
Family First Life insurance
is Family First Life scam