Important Aspects of 3D Game Art
A captivating user experience is what will bring your 3D video game business to the next level. The gamers should be satisfied every time they play it. Otherwise, your brand of gaming will be rejected by the market. It is really necessary to know the real secrets of how 3D Game Art will succeed. Being in the gaming industry does not give you the assurance to win the tight competition in business. In this blog post, you will learn about the specific aspects of 3D video game art which are important for your success.
Even though it is challenging, you can have the chance to be on top when you have a helping hand, an agency that is tested and proven like Argentics. 3D video game art is a lucrative business because gaming nowadays is a multi-billion industry. More particularly that most people are now spending most of their time at home, there is definitely an increasing number of online game players.
Hiring the best agency to handle your 3D video game art project is essential because they have the people who can work for you. Remember that there are specific requisites that must be possessed to be able to produce an interactive game. The designer and developer of a 3D video game should be creative, innovative, imaginative, and expert in computer programs. The creator or 3D game artist should be able to expect and solve problems associated with the project.
Basics of 3D Video Game Art
Below are the basics you should learn about 3-dimensional game art. A 3D game art is not that easy to accomplish but it is doable so long as you know the basics.
It starts with modeling.
A successful 3D game art starts with the so-called "modeling." There has to be a model which serves as the guide of the entire creation. You cannot come up with a particular creation when there is no basic guide. That is why 3D video game art creators start with this step. Modeling is fundamental because it plays a vital role in design. Of course, the model itself should be based on the needs and demands of the prospective gamers or users of the game.
A user-centered approach is what you should focus on with respect to 3D Game Art modeling. Designing a model means having a blueprint in which you will anchor the creation of your project. The design or model does have concepts that should be reflected on the drawings, sketches and photographs. In one way or another, you cannot have a successful 3D game art when you do not have the right model or design.
The model itself will depend on the purpose of the digital object. What does this mean? Basically, it reflects on the idea that to create a successful model, you need to have a digital-based conceptual framework or design. By doing so, you can come up with a successful 3D game art model. The bottom line is, you have to make sure that the audience's needs will be served and met. This can only be done when you have the right design, so to speak.
Don't forget about texturing.
This is another aspect that plays a significant function as far as having successful 3D digital art is concerned. Creating 3D game art requires innovativeness, skills in geometry, and superb creativity. The 3D game artist should be creative enough to come up with a perfect design for the future game. When the agency you are going to hire does not have highly creative people, you have to think twice. Hiring a firm is a surefire way to hit success but it can only be achieved when the hired firm employs the right people for the job.
Texturing is a vital component as far as 3D video game art is concerned. Why so? Because texturing is known as the method where the 3D game artist will apply a texture from a low-poly model to a high-poly design. Remember that the model texture is considered a raster image. By texturing, you can have an exact shape, color and overall visual. When it comes to proper visualization, you basically need the process known as texture mapping.
When texturing is properly executed, positive results are expected. The expected output can be demonstrated in a model. In the same way, you can illustrate and portray the visual components or properties of the entire model design. The photorealistic model will come out which can help you have a successful 3D video game art. Take note that when you present the visual properties through a design or model, you need to be realistic. And it is through proper texturing that you can achieve this particular end goal.
Overall idea
To have a successful video game business, you need to make sure that the 3D game art model is 100% high-quality. Keep in mind that the gaming industry is a tight one. The implication is that there are a lot of companies in the video game business, competing to be on top. Your company is just one of those companies striving hard to place their brand on top of the competition line. Thus, you have to be clever and careful when implementing the basic strategies.
Start the process with the right modeling and texturing. As long as you start doing your video game business the right way, you can expect to have positive results thereafter. Coming up with perfect 3D video game art is the main goal. That is why you have to hire a respected and trusted firm.
If you want a recommendation today, you can then try Argentics. This company has been serving hundreds of clients already in the gaming industry. Their experience in the field is unmatched. They are considered as one of the top-notch providers of 3D game art services.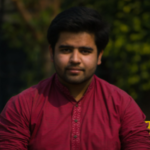 Adhar Dhaval is experienced portfolio, program and project leader with demonstrated leadership in all phases of sales and service delivery of diverse technology solutions. He is a speaker sharing advice and industry perspective on emerging best practices in project leadership, program management, leadership and strategy. He is working for the Chair Leadership Co.
Tags:
3D game art
game art
video game art
video games