How to Start a Vending Machine Business
Are you looking for a low-cost, low-maintenance business that will pay you even while you sleep? A vending machine business may be the ideal choice for you due to its low initial investment and high potential for passive income. However, there is a great deal more to this business than simply purchasing vending machines and placing them anywhere. In this article, we'll walk you through strategically starting a vending machine business as well as vending machines business for sale.
Choose the Type of Vending Machine You Want
Before starting your vending machine business, carefully research your options and decide which type of vending machine suits your business goals. Each type of vending machine requires different maintenance, offers different levels of profit potential, and is suitable for different markets. To better understand your options, here are the common types of vending machines:
Snack Vending Machines: Typically stocked with a variety of snacks, these vending machines allow customers to satisfy their hunger without leaving their current location. These machines are commonly found in schools, offices, and airports, as well as other high-traffic areas. This type is a popular option for vending machine owners due to its low maintenance requirements and high profitability.

Beverage Vending Machines: These vending machines provide a variety of beverages, including soda, juice, and water, and are ideal for high-traffic areas, such as schools, offices, and gyms. Even if regular maintenance is required to keep the products at the correct temperature, these machines are still highly profitable when stocked with popular and high-margin beverages.

Coffee Vending Machines: Commonly stocked with a variety of hot drinks, including coffee, tea, and hot chocolate. These machines allow customers to purchase hot drinks without waiting in line at a coffee shop. These machines are commonly found in areas where people are looking for a quick and convenient way to get their coffee fix, such as hospitals, universities, and airports.

Healthy Vending Machines: These machines offer a variety of healthy options, such as fresh fruits and vegetables, whole-grain snacks, and low-sugar drinks, and are mostly placed in areas promoting healthier snacking habits, such as gyms, hospitals, and schools.
Develop a Business Plan
The next step to start a vending machine business is to create a business plan to help establish clear goals and the strategies for achieving them. In addition to the type of vending machines you will use, include in your plan the locations. They are where you plan to place your machines and the products you will offer. Additionally, consolidate your pricing strategy, financial projections, and marketing and sales strategies to stay focused on your goals. For a faster way to create a strategic plan, use this business plan for vending machine.
Secure Financing
While it is possible to start small with just a few machines for your vending machine business, financing may be necessary if you are looking to start on a larger scale or invest in more expensive machines. Options for financing include traditional business loans, crowdfunding, or self-financing.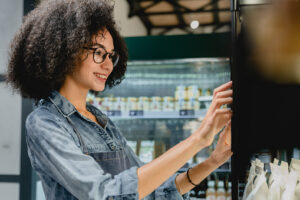 Choose a Location
Another critical step to creating a vending machine business is to choose a visible and accessible location to install your machines. As the location of your machines can greatly impact sales, consider areas with high traffic and a consistent stream of potential customers, such as busy shopping malls, offices, hospitals, and schools. Additionally, take into account the presence of competing vending machines, as placing machines too close to each other may decrease sales for both businesses.
Decide What to Sell
Now that you've chosen the ideal location to install your machines, it's time to decide what products to offer in your vending machines. Carry a product mix that is tailored to your chosen location and customer demographics, as well as a variety of products to appeal to different tastes and preferences. Additionally, choose products that have a long shelf life, are easy to maintain, and have a high-profit margin. To maximize profit, regularly monitor sales and customer feedback to determine which products are most popular and adjust your product mix accordingly.
Purchase and Install Your Vending Machines
After you've chosen your location and the products to sell, you're now ready to purchase and install your vending machines. When choosing the right vending machines, consider the size, capacity, and features, such as flexible payment options, customizable branding, and energy-efficient features. It's also important to ensure that the machines are durable, reliable, and easy to maintain. Upon installation, obtain the necessary permits or arrange agreements with property owners. Finally, market your vending machine business to attract customers.
Starting a vending machine business, even with low initial investment,  can be a lucrative opportunity. From choosing the right type of vending machine to purchasing and installing it. Follow these steps to get started on the road to success.
Is Starting a Vending Machine Business profitable?
Starting a vending machine business may be lucrative. But there are benefits and drawbacks as well. Here are some crucial ideas to bear in mind:
Advantages of Vending Machines Business for sale:
Low initial outlay: Unlike many other companies, beginning a vending machine company doesn't need for a substantial initial outlay. You may start your company with a small number of machines and grow it over time.
Flexibility: In terms of time commitment, a vending machine company is quite flexible. Depending on your schedule and objectives, you may run your machines either part- or full-time.
Once your machines are in place, they may start making you money continuously without any extra work on your side.
Substantial profit margins: If you buy inventory in large quantities, the profit margins on goods sold via vending machines may be fairly substantial.
Disadvantages:
Maintenance: Restocking, cleaning, and fixing any problems that crop up are all part of the routine maintenance for vending machines. This may be expensive and time-consuming.
Competition: Depending on where you install your machines, you can run across rival operators of vending machines or other suppliers of food and drinks.
Handling big quantities of cash is risky. And depending on the payment options you accept, you may need to do it.
Limited product selection: Because vending machines often have a small footprint, it's important to choose your products wisely to optimize sales.
Overall, running a vending machine company may be lucrative. But success depends on careful planning, close attention to detail, and constant upkeep.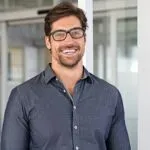 David is a dynamic, analytical, solutions-focused bilingual Financial Professional, highly regarded for devising and implementing actionable plans resulting in measurable improvements to customer acquisition and retention, revenue generation, forecasting, and new business development.
Tags:
business plan for vending machine business
vending machine business for sale
ways to start a vending machine business