So You Think of Learning How to Run a Dropshipping Business With AI? You Should Think About It Again.
Dropshipping is becoming increasingly popular among entrepreneurs due to its low entry barriers. With this business model, you can sell from anywhere and reach a global audience. Plus, there's no need to maintain an inventory, handle order fulfillment, or create your own products. Starting a dropshipping business is as easy as setting up a storefront and choosing the right suppliers. Vendors can set their own pricing, try different niches, and change their offerings along the way. The challenge lies in standing out from the competition and building a memorable brand. So, how to how to run a dropshipping business?
As a new dropshipper, you may be thinking about using ChatGPT or similar tools to navigate these challenges. Artificial intelligence (AI) can shorten your learning curve and make things easier, but you shouldn't rely solely on it. What matters most at this point is to learn the ropes and understand the intricacies of running an online business.
Why Start a Dropshipping Business?
The global dropshipping market grew from $128 billion in 2020 to over $243 billion in 2023, and it's expected to reach $476 billion over the next three years. This business model is more popular than ever, opening up new opportunities for entrepreneurs worldwide.
Dropshipping offers greater flexibility than traditional eCommerce, as it eliminates the need to buy or rent a warehouse and handle deliveries. This allows you to run your store on the go with minimum overhead costs.
If you go this route, you'll only be responsible for marketing and selling the product online. Let's see how it works:
Decide what products you want to sell
Partner up with one or more suppliers offering those products
List the products on your eCommerce website
Forward all orders to the supplier, who then ships them to your customers
As a dropshipper, you'll be the one who receives payments from buyers. After that, you'll pay your supplier for the products ordered. Therefore, it's best to partner up with a manufacturer or wholesaler rather than retailers.
What makes this fulfillment method so appealing is its simplicity and low cost. You can start out as a one-person business, sell one or more products, and scale up or down as needed. Plus, you don't have to invest in product development, track your inventory, or hire staff.
Should You Use AI-Powered Tools to Grow Your Business?
The ease of starting up a dropshipping business is hard to beat. However, this process involves a learning curve—and no technology can make up for a lack of experience.
If you're an aspiring entrepreneur, it can be tempting to leverage AI to grow your business. That's a mistake, though. First, you must learn what it takes to run a dropshipping business— or any business, for that matter. This step is even more important for entrepreneurs looking to build a successful brand.
You might have heard that AI can read your mind and simulate human behavior. Therefore, it could be a valuable marketing tool. However, you won't be able to leverage its full potential if you don't know your customers and their pain points.
Like any other business, dropshipping requires a good understanding of your target market. The more you know your customers, the better you'll be able to meet their needs and deliver highly personalized shopping experiences. Chatbots and other AI technologies can help to some extent, but you're the one who must do the groundwork.
For starters, you'll need a dropshipping business plan. This document should outline your company's vision, business goals, target audience, marketing strategy, and other essential aspects. You must also research the market and your competitors, define your unique selling proposition, and estimate the costs involved.
Second, it's important to experiment with different marketing strategies. This will allow you to better understand your customers so you can tailor your messaging to their needs.
Last but not least, you need to research potential suppliers and request multiple quotes. No technology can do that on your behalf.
There's nothing wrong with using AI to run your dropshipping business, but you must do it at the right time. Learn to walk before you learn to run, be prepared to fail, and use your mistakes as stepping stones. Once you get the ball rolling, you can leverage technology to streamline your workflow and get better results.
Your Expertise Is Your Most Valuable Asset
Artificial intelligence has its perks, but it cannot replace human expertise. Entrepreneurs can use AI to streamline marketing and sales, automate workflows, and cut costs, but ultimately, it's their experience that makes the difference.
Virtual assistants and other AI technologies are inspired by the human brain. However, they cannot emulate a brand's voice or "speak" from experience. Take ChatGPT, for example. This AI-powered app is great at summarizing existing information, but it cannot think creatively and offer unique insights.
Let's say you plan to sell health and wellness products. In this case, it makes sense to use AI-powered tools for product management, email automation, customer service, and other business operations. But first, you must get to know your products and build customer trust. This requires strong marketing skills, business acumen, and expertise in the health niche.
With that in mind, go ahead and write down your business plan. Remember that starting a dropshipping business is the easy part.
To achieve success, you'll need to fill a gap in the market and build lasting relationships with your customers and suppliers. These things take time and effort, and technology alone will not move the needle.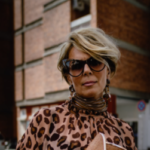 Laura McLaron is a highly skilled strategist whose 25 years of experience in optimizing businesses and inspiring individuals has transformed ActionX Consulting to one of the premier talent management and learning and training firms in the global marketplace.
Tags:
how to do dropshipping business
how to dropship
start dropshipping business