How To Find The Right Software Developer For Your Site
Finding the right software developer is a basis for launching an efficient and unique website. Although there is some shortage of talent in the IT industry, it is still completely possible. Whether you are looking for a Clojure software engineer or JavaScript developer, there are several options available. You can also consider hiring a  freelance software developer for website development. In this article, we'll cover how and where one can find an excellent software engineer for their site.
Hiring Options
Overall, one can look for a professional local software engineer or a freelance software developer. Outsourcing is quite common in the IT industry because of financial benefits and talent shortages in the US and Western Europe. The global market size of remote services reached $92.5 billion so it is definitely a valid option.
One can also hire a professional as
In-house employee;
Part of a pre-existing remote team;
The model depends on one's needs. But commonly, website development is not a regular project, so it makes sense to hire a freelance software developer or remote professional/team. One can work with hiring agencies or look for employees themselves.

Sites to Find a Software Developer
A shortage of software engineers in your region shouldn't get you discouraged. There are many senior, middle, and junior level specialists out there that are ready to work on a freelance or contract basis. Here are some great websites where one can hire software developers.
Sites for Hiring Agencies
These are platforms that list software development companies. For example, if you need a team of specialists, it can be a valid option. The platform does the research for you usually and sometimes offers the opportunity to hire directly via them. Here are the most reliable ones:
Clutch
It has a great variety of companies listed as well as only verified client reviews. The platform also offers a lot of data on the company and evaluates it according to the quality of work and market presence.
Wadline
Here, providers post their accounts on the website. You can search according to the tech stack, desirable budget, and location. There are also reviews available, which is a plus. The platform gives contact details of people from the company.
GoodFirms
This is another credible source to find a provider. The platform shows the company size, approximate rates, and office address. The reviews are also certified and the search is done according to the project tech stack. One can also find some advice on the hiring process.
Sites to Hire Software Developers Directly
If you are not interested in working with an agency, there are plenty of sites to find programmers.
Upwork
It is a freelance platform where one can search for professionals or post a job offer to get applications. It is efficient, and the payment is protected. The developers are rated by former clients, which helps to find the best ones for the job. If you are looking for a freelance software developer, this could be a great option for you.
Turing.com
Turing is a platform that makes the remote hiring process easier for for both companies and developers. As a project manager you can easily hire Silicon Valley-caliber remote software talent across 100+ skills in short time. Turing also offers various opportunities for remote developers from around the world by announcing them high-quality software jobs with top companies.
Toptal
This one is designed exclusively for programmers. One can post a job and select an employee from those who applied. There is a trial version available. The best part is that the platform conducts excellent scanning of all candidates to verify their skills and expertise.
MoonLightWork
It is another community of programmers and product designers to consider. One can post a job proposal here and get perfect matches. You collaborate on a paid trial project and then can continue working as contractors or full-time. It is easy to use, safe and has a narrow specialization of developers.
Gun.io
It is a developer-only platform that tests applicants for their skills. There is a coding exam as well as a technical interview, so one can be sure of the quality of programmers here. It also offers quick hiring – even in 48 hours.
Lemo.io
Lemon is a network of qualified developers that are ready for freelance projects. They are mostly from Eastern Europe, so the hourly rates are lower than those in the US. You start by buying hours on the platform and then hire freelance software developers with the existing hours you previously bought. The main focus of the site is website development.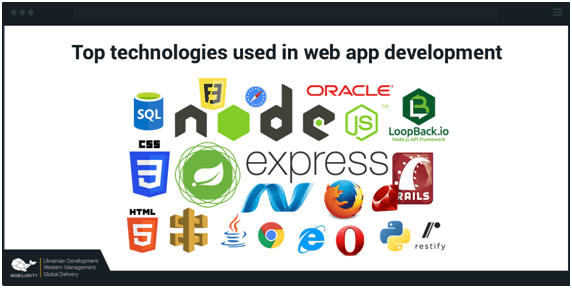 How to Check a Software Developer's Skills
Whether you are looking for a software senior or junior developer for website development, it is essential for them to be confident in their knowledge. Here are some tips on how to do it right.
Choose Specific Languages
No one is an expert in everything. A great professional focuses on a narrow set of specific programming languages and technologies to work with. It ensures that they grow as professionals and deepen their expertise. Choose the tech stack you need and look for those who are excellent in these particular tools.
Check Reviews of the Software Developer
The majority of platforms offer the ability to view client comments. Always check them out and make sure they are positive and certified. After all, the feedback from former customers is an excellent way to know exactly who you are working with.
Look At Work Examples of the Software Developer
Another option is to ask for examples of work. Many developers can showcase their previous projects or portfolio. Or you can ask directly to get them. Analyze what you see and decide whether it is something you are looking for.
Ask for a Sample
In many cases, it is possible to ask for a free consultation or sample of work. Do not neglect this opportunity.
Send a Test
If you have experience in coding or know someone who can prepare a test, ask whether a potential employee can do it. It is a sure way to see them at their job.
Why is it Important to Hire the Right Software Developer?
Nowadays, having a website is a necessity for any type of business. Customers will look for your company online and the site has to be effective and responsive. Here are the main reasons why you need to invest your time in hiring the right programmer for website development:
An excellent professional ensures that the best practices and technologies are used;
It is a certain way to get the project done in time and with little to no risks;
An expert can give you advice on tech stack and functionality to choose from;
You'll get a highly customized and unique website that works for your business needs;
Website will be designed with cybersecurity in mind and a high level of protection;
It ensures that your website is optimized and ready to attract more customers.
Software Developers' Salary
Of course, the exact rates depend on the location, level of expertise, and particular technology. For example, a Clojure software engineer's salary will be different from a JavaScript professional. Yet, here are statistics on annual salaries for web software developers in different countries.
US – $89,589
UK – $72,780
Germany – $84,965
Switzerland – $111,224
Ukraine – $38,400
Conclusion
A suitable software developer is a secret to building an efficient and high-quality website for a business or individual. The hiring process might take a while, but the result is worth it. Look for employees with a particular set of skills and a great track record of previous projects.
Kalpana Modi is a Media Outreach Manage. She has extensive experience working as a Digital Marketing Consultant and has previously handled off-site SEO and outreach campaigns for numerous companies globally. She has a B-Tech in Information and Technology from India.
Tags:
Hire Developers
Software Developer