How AI is changing Supply Chain Management ? 
Artificial intelligence is something that's set to have a seismic impact on the world of business. In some cases, the precise causes and effects are obvious. Algorithms can work in the world of marketing. For example, to ensure that users on social media are kept as 'engaged' with the content they're consuming as possible. In the world of warehousing, by contrast, we see a different picture. With automated machines picking and storing goods in the sort of hyper-efficient way that humans alone could never manage. The logistics industry benefit from the AI revolution in a whole host of ways. Here, we'll tour through a few of the most significant regarding AI and supply chain management.
A supply chain may be thought of as a web that links all of the many aspects of a company, such as the manufacturing, purchasing, and logistical processes, as well as the selling and marketing operations.
Recent events, such as the virus that swept the globe and many geopolitical upheavals, have shown how vulnerable supply networks may bring whole enterprises down. As a result, a growing number of businesses are making investments in digital solutions in order to improve the efficiency of their supply chain operations.
Risk management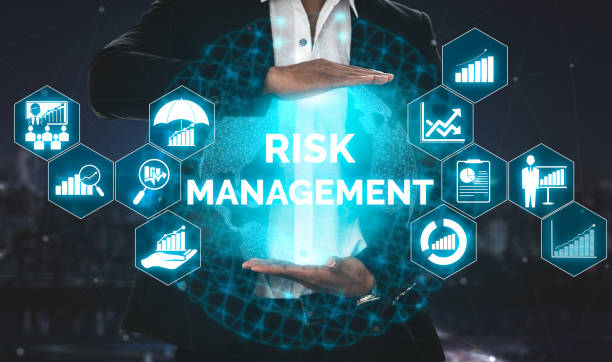 Hauliers face a number of different kinds of risks. With the help of artificial intelligence, however, they're able to anticipate those risks. Among the factors worth considering are freight volume, labour capacity, and warehousing space. While no amount of risk management artificial intelligence can anticipate major 'Black Swan' events like the Suez Canal blockage in 2021, it can eliminate the smaller obstructions which create the majority of the friction faced by your business.
Route optimisation
Plotting the shortest distance between two points, while avoiding the obstructions of traffic, is something that's critical in the world of logistics. It allows for less time to spend between stops, which means more stops in a single working day. It also means less money spent on fuel. Ideally, an AI in supply chain will not only find the best possible route. But it will also make predictions, allowing drivers to make an informed decision when it comes to stopping to refuel, or for lunch.
This is the kind of transformation that will see same-day and next-day delivery become even more practicable, and the expectations of customers are certain to rise accordingly.
Supply and demand management
Being able to accurately forecast demand can be a game-changer in logistics. This is now possible with the help of big data. When you can successfully anticipate the rush, you'll be able to ramp up your supply accordingly. This means that warehouses can keep a stock of the precise parts that are sure to be in demand while keeping less of everything else. This ultimately means less warehousing space, which will ultimately drive down costs.
The supply chain may realize a significant advantage from AI technologies in this regard. Automated intelligent operations can operate error-free for a longer length, lowering the amount of mistakes and workplace problems that occur. These activities can work anywhere, from customer care to the warehouse. Robots in warehouses provide improved rates of speed and accuracy, leading to increased overall levels of production.
Lowering costs and increasing revenue in AI supply chain
All of these advantages have something in common – they deliver an improvement in productivity and ultimately profits. This extends from the vehicles themselves. Of those been managed more effectively with the aid of AI, are able to run for longer. It also includes the loading process. And this can be optimised with the help of AI to minimise the amount of wasted space in any given container.
Automation may aid in the timely retrieval of an item from a warehouse and guarantee that it will have a smooth trip to the consumer. Warehouse efficiency is essential to the supply chain, and an efficient warehouse is a key element of that chain. AI systems can also handle various warehouse problems more quickly and precisely than a person can. As well as it can simplify difficult processes and speed up labor. In addition, AI systems can make work more efficient. Additionally, AI-driven automation initiatives, in addition to saving important time, may drastically decrease the requirement for warehouse employees and the expense of employing that labor.
Safety with AI in supply chain:
Tools using AI in supply chain management may enable wiser planning and more effective warehouse management. Both of which can increase the safety of both workers and materials. AI is also capable of analyzing data pertaining to workplace safety and providing manufacturers with information on any potential dangers. It is able to record stocking parameters, keep operations up to current. And also implement appropriate feedback loops, and perform preventative maintenance. This enables manufacturers to respond promptly and decisively in order to maintain the safety and compliance of their warehouses with the relevant safety regulations.
On-time delivery:
Artificial intelligence systems may assist minimize reliance on human labor, which in turn makes the process quicker, safer, and more intelligent. This makes prompt delivery to the client in accordance with the promise easier to arrange. Traditional warehouse operations are sped up by automated technology, which removes operational bottlenecks in the value chain with little effort to reach delivery objectives.
Without artificial intelligence, there is no way to automate a modern supply chain. AI enables supply chain automation technologies such as digital employees, warehouse robots, autonomous vehicles, robotic process automation (RPA), and so on to automatically complete operations that are repetitive, error-prone, and even semi-technical in nature.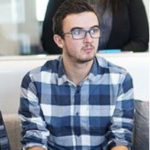 11+ years strategic communications, marketing, and project management experience. I am a trainer at StarWood Training Institute, focusing on online courses for project management professionals.
Tags:
AI in supply chain management
ai in warehouse management
ai tools in supply chain