Build a Strong Investor Relations Career: Things You Can Do Today To Make Your Job Easier
If you are considering a career as an investor relations professional, it is important to make sure you have diverse education and career experience. A typical day involves using your accounting skills, marketing talents, and investment knowledge. Focus your education and work experience toward meeting the needs of publicly-traded companies.
Develop Marketing Materials
One of your primary responsibilities is creating and approving marketing materials for the company's investor relations websites, email campaigns, social media messages, and printed literature. While you will be directed by the marketing department regarding the overall strategic message, you must assemble the financial data provided to investors.
Build Communication Skills
As with any business, dynamic writing and speaking skills will help you grow in your career. Your computer has built-in programs that correct spelling and grammar mistakes. Verbal skills can be more challenging to perfect. Work with a mentor or professional coach who gives you tips on how to present your message in a positive, professional manner. There are many online resources designed to help you build those skills.
Monitor News Sources
Get your news from multiple sources. You never know when something will happen that can impact the perception of your company's stock. A competitor releases information about an upcoming product that competes with yours. Government regulations in another country impact your supply chain. A tragedy changes your company's public relations messages. Great investor relations departments are prepared to respond quickly to external events that can impact investors' perceptions of your company.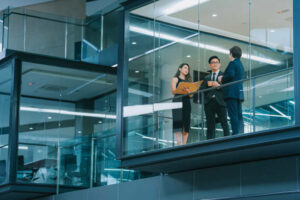 Prepare To Speak
If you are uncomfortable with public speaking, it is time to work on that. As an investor relations professional, you will be asked to present information to potential investors, board members, and employees. Seek out social and professional opportunities where you can practice your public speaking skills. Regardless of your comfort level with speaking, review these basic tips to help improve your presentation:
Tailor your message to your audience
Practice in front of a mirror and others
Record your presentation and analyze it
Ask for feedback from a mentor
Share an anecdote
Use visual aids
Review Financial Statements
Stay on top of your company's and your competitors' financial statements. These provide valuable information that your investors will also use to make their decisions. In addition to historical data, provide information about current spending opportunities and their potential to increase the company's value. Don't forget to share information about employees. If your company hires a well-known individual in the industry, promote that information to your investors.
Find a Cause
Investors want to know that their money is helping the environment. If the company does not commit to bettering the community around them, get one. Customers are more likely to support a company that partners with a community organization. Research a non-profit organization that offers a parallel to your company. Alternatively, you can speak with employees to determine if they have suggestions that are close to their hearts.
Build Your Education
If you have limited experience, it can be hard to get a job in an investor relations department. Most companies require that you have previous work in the industry. If you are still in school or willing to take online courses, you can focus on classes and activities that boost your knowledge.
Declare a double major in accounting, public relations, business, or marketing.
Take classes that allow you to receive a minor in one of the above fields when you graduate.
Get an internship at a publicly traded company or private equity firm that will help you gain experience.
Take an entry-level job at your ideal organization and work your way up.
Watch Your Career Grow
One of the best parts of working in investor relations is the many ways you define successful performance. You perform tasks traditionally associated with multiple departments. As you grow in your investor relations career, you can develop your career path based on your interests and skills. With experience, you can transition to other roles that are equally rewarding. Many professionals transition to top management roles, such as chief financial officer, chief operating officer, chief marketing officer, or vice president.
Investor relations positions are growing exponentially. With this career, you can be assured that no two days will be the same. You will develop a more robust resume and be in demand by many companies.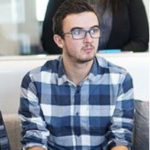 11+ years strategic communications, marketing, and project management experience. I am a trainer at StarWood Training Institute, focusing on online courses for project management professionals.